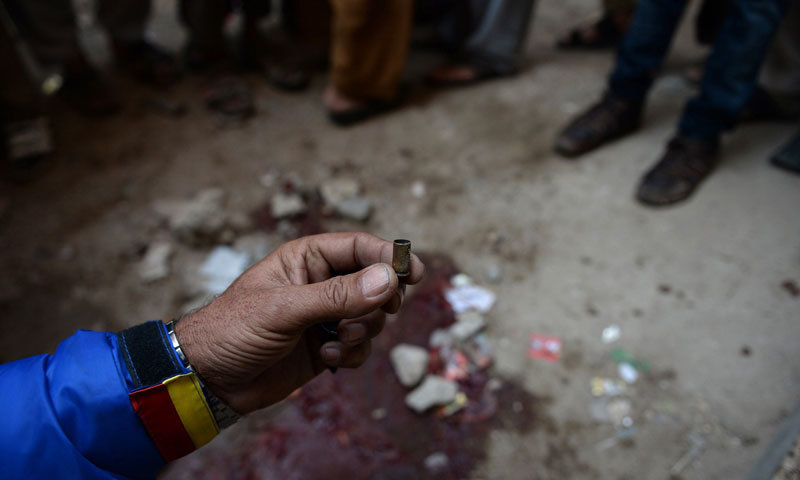 PESHAWAR: One attacker was killed and a police constable was injured during an attack on a polio vaccination team in the Tambulak area of Khyber Pakhtunkhwa's Mardan district on Tuesday.
According to sources, the polio team was on duty to administer polio vaccine in Tambulak when an attacker opened fire injuring a policeman deputed for the vaccinators' security.
Another police constable, who was also accompanying the team, resorted to retaliatory firing as a result of which the attacker was killed on the spot.
DPO Mardan confirmed that the attacker identified as Jehanzeb was killed while constable Habibullah sustained injuries during the incident.
The wounded cop was shifted to DHQ Hospital for treatment.
A three-day anti-polio drive under the 'Sehat Ka Ittehad' programme began in 11 designated districts of Khyber Pakhtunkhwa from Monday.
The drive is being carried out in 448 union councils in the selected districts, during which 2,176,318 children under the age of five years will be administered polio drops.
In order to achieve the set targets, 5,858 mobile and 580 fixed teams have been deployed besides setting up 307 transit points.
The number of polio-affected patients detected in Pakistan this year has reached 23, of which 10 cases were reported from KP alone — five from Peshawar, two from Tank and one each in Lakki Marwat and Nowshehra.
Pakistan's fight against polio has in recent times been marred by militants who target vaccination teams, especially in the northern and tribal areas of the country, where terrorists have carved out hideouts for themselves.
Explore: Lost — The battle against polio
In November last year, four health workers — including three women — were killed and three others injured in an attack on a vehicle of a polio vaccination team in Quetta. This resulted in other workers boycotting a provincial vaccination campaign in Balochistan.
In late 2012, six polio workers were shot dead in Karachi during a nationwide polio vaccination drive in one of the deadliest attacks on health officials in the country.
As one of the three countries in the world where polio remains a threat to date, the WHO last year made it mandatory for all Pakistanis travelling abroad to have at least one dose of the anti-polio vaccine.
Last year was one of the country's worst in terms of the number of polio cases, with the count reaching 306, marking the first time in almost 14 years that the number exceeded 200.