Sabzar Ahmad Bhat was killed in an overnight gunfight in Tral area, some 40km south of Srinagar.
The incident began when a man started shouting ethnic and religious slurs at two apparently Muslim women: police.
The Washington Post said the secret communications proposal was made December 1 or 2 at Trump Tower.
The new law will only embolden cow vigilantism groups, says a trader.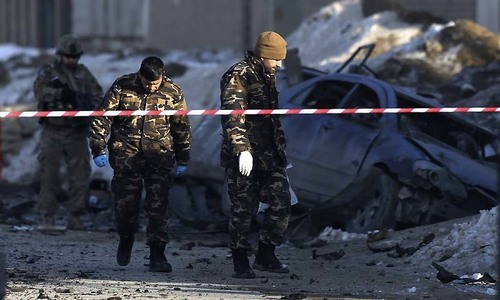 Local police say the target were Afghan security forces working with American troops in the province.
The six were killed in a gunbattle in the western Rampur sector, Indian army spokesman Rajesh Kalia said.