"There is nothing legitimate about this murder," says Erdogan's spokesperson, while defending anger over the prophet's sketches.
More than 60 million Americans have already voted, leading to predictions that Nov 3 elections could see record-breaking turnout.
Water is a precious resource and plentiful lunar presence could prove important to future astronauts and robotic missions.
Air quality index in Delhi strikes 347, far above the 100 which is unsafe for health.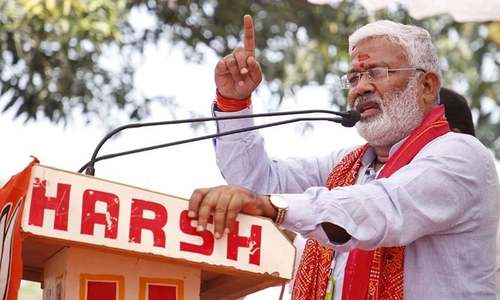 "Like the decisions on Ram Mandir and Article 370, Modi has decided when there will be war with Pakistan and China."
Military official says "any shift in border geopolitics is the Islamic Republic of Iran's red line".