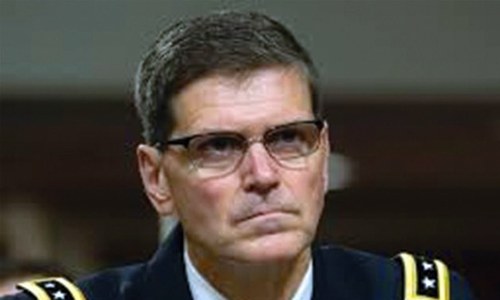 Military cooperation with Pakistan is very important, says senior US commander.
Meeting held between Janjua and Afghan deputy foreign minister.
Nearly 100,000 people have moved to shelters; estimated two million hit by the deluge.
Increased police presence in Kabul where President Ashraf Ghani hosted a private ceremony for Afghan dignitaries.
Crowds of local people rush to the site where 14 coaches derailed near Muzaffarnagar district in Uttar Pradesh.
Two of those stabbed are in a serious condition while five more are in a stable condition, the regional government says.