The clashes erupted on Sunday morning with both sides accusing each other of initiating hostilities.
The city with its surrounding region is at the epicentre of a second wave of infections sweeping Spain.
Govt says as long as workers' intent was not "malicious", they would not face punishment if information turned out to be false.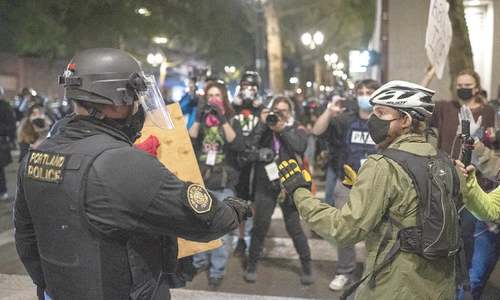 Videos published online showed police pushing protesters and photographers to the ground and jabbing them with batons.
Former foreign minister was in coma since 2014.
Its range is more than twice that of the Islamic republic's other naval missiles.