Notice demands that Meesha deletes the tweet accusing Ali of harassment; Meesha's lawyer "examining contents" of notice.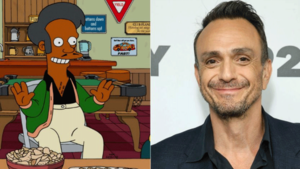 The Simpsons has come under scrutiny for it's Indian character and Azaria has no problems stepping down from the role
The founder of Ajoka theatre was reportedly suffering from cancer.
"We're close to understanding each other," says Trump as Macron looks to discuss the issue in a wider regional context.
The girl in her complaint in 2013 had accused Bapu of raping her when she visited his Jodhpur retreat with her mother.
Bill Cosby is accused of knocking out a woman with three pills and molesting her at his mansion in Jan 2004.
Beyond their personal bond, Shah Hussain and Madhu Laal's union was a metaphor for the people's unity in South Asia.
Pakistani law has not developed enough to require convicts to prove they're not a risk to victims and the public.
A descendant of the guru's Muslim disciple speaks of the importance of the rubabi tradition in Sikhism.

The city is often a jungle of concrete and the metropolis of Karachi is no exception to the rule. What is the link
A Karachi-based group promoting 'truck-art' is taking the art form around the world
An exhibition places the margins of miniature at the centre to give the genre an impetus to grow in India

While this year's spring/summer Fashion Pakistan Week (FPW) got off to a rollicking start, it didn't manage to carry
Ivanka Trump is featured on the cover of a punk band's new Complicit album
FUZON JAANE While it's praiseworthy to see that established Pakistani pop bands (some like to use the word...