And not just with women in their lives but also with each other.
Lee revolutionised pop culture as the co-creator of iconic superheroes like Spider-Man and The Hulk.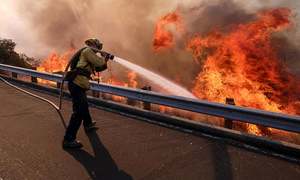 Dead found in burned-out cars, ruins of homes; search continues four days after blaze swept across town.
"I feel that it is now not a question of if, but when," says Afghan president.
Australia's Supreme Court jury took less than an hour to find Gargasoulas guilty of 33 charges.
Fun is an important means to challenge moral codes and bring a change in power structures.
On his 154th death anniversary, three of Zafar's ghazals reflect his awareness of a lack of power in matters of state.
'I was fed up with the media being surprised when something terrible like this happens.'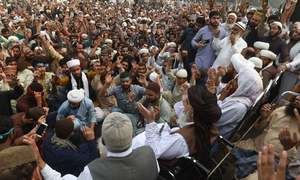 The recent buckling down of the state to mobs of the radical right is not the first time it has done so.
For TLP activists, if the party now faces an operation at the hands of the state, it is because of Pir Afzal Qadri.
Aside from its beautiful beaches, spectacular volcanoes and preserved architecture, Indonesia's diversity is its

Saif Samejo has made a name for himself not only as a musician but as the force behind the well-respected Lahooti Melo
Famous actors like Liam Neeson enjoy reminiscing about the quality time spent with their horse co-stars
It takes a great deal of courage to tell the world that you're suffering from a life-threatening disease.