FATF grey listing has been one of the most important concerns for the country. says SBP governor.
Under no circumstances can an attack on a hospital be justified.
ON Friday, Prime Minister Imran Khan inaugurated a three-day polio immunisation drive in the capital city. Starting...
AFTER weeks of campaigning and predictions, the UK general election is over and the results are astounding: an...

Warm, sweet and flavourful, you will loaf these warm baked goodies!
With theme 'Resilience, Transformation and Return,' the Women of the World festival celebrates achievements by women.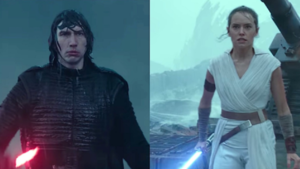 Despite the financial success, there's been backlash— fierce criticism of the new trilogy amplified by social media.

Investments in civil service training are critical to help build the state's capacity to deliver.
Known as a traditional gateway for invaders, Khyber Pass is a 'sword that cut through the mountains'.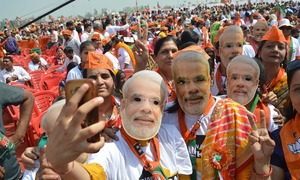 How one teacher taught her students to ask important questions about the condition of India.
Anticipating further unrest, authorities extended an internet ban across Assam until Monday.
"You've changed the future of our country for the better," UK PM tells residents of northern England.
Announcement comes after US tested a medium-range ballistic missile over the Pacific Ocean on Thursday.

The Sahiwal Coal Power Project transformed the agricultural heartland of Punjab, and the lives of those living around it
A survivor of the 1971 civil war recounts the harrowing events of December 16 as a resident in a Bihari locality in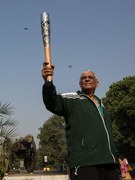 Lt Gen (retd) Syed Arif Hasan has been re-elected president of the Pakistan Olympic Association for a fifth consecutive

With two wildly popular serials currently on television, legions of fans and a recent celebrated engagement to one of
She's the latest artist from emerging hip hop and rap scene in Lyari to make a mark. Here we review her latest offering
We won't comment on Mehvish Hayat's tweet last week about General Pervez Musharraf in which she suggested that the