Lady Gaga and Celine Dion also recently removed their duets with R. Kelly from streaming services
Does Khel Deewano Ka manage to get you on your feet?
The Lovebirds will be directed by Michael Showalter, who also worked with Nanjiani in the surprise hit, The Big Sick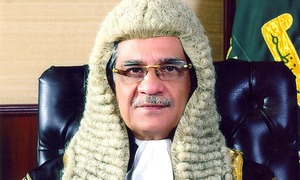 Populism and antagonism will probably have an outsized influence in defining his legacy.
The Urdu Vinyl Project takes inspiration from mid-century modern South Asian design to re-imagine album art.
We need to attempt to reform the institutions which govern us, better property rights might be a good place to start.
US president will attempt to broker a deal to coax North Korea to give up it nuclear weapons.
Pakistan is committed to facilitating peace process in Afghanistan, PM Khan tells Zalmay Khalilzad.
Espinosa has arrived on a five-day visit to Pakistan.

The reality encountered by Pakistani migrants searching for secure jobs in Saudi Arabia is often bitter.
While businesses benefit from call centres by knowing what their customers want, call centre employees face workplace
It is no mean feat to break more than two dozen world records. Martial artist Rashid Naseem has done it through sheer

From clothes to the choice of roles in films and television, her brand endorsements to her philanthropic work and
Saad Hayat wants to steer the music landscape away from the current obsession with cover songs
BRAVO ALI AFTAB SAEED This man never ceases to surprise us. Ali Aftab Saeed has of late impressed all and sundry with