Some fans want him to wear his '92 World Cup kit, we only wonder if it'll fit...
"As people, we deserve respect from one another," said the late Queen of Soul in one interview
Also, the restaurant has a star dessert, and no it's not the kunafa!
Relations between the Nato allies continue to worsen.
Canada reaches out to its allies to rally support and to resolve the dispute.
Italy's govt intensifies attacks on the bridge operator it blames for the viaduct collapse that killed dozens in Genoa.
Given its single-issue agenda, can the party's appeal last?
Partition weaves through my mother's family. It's part of their fabric.
The migration from Punjab and NWFP to Malaya and Singapore has its roots in the British policy of military recruitment.

Critical appraisal of leaders is the right of citizens ─ after all, Khan himself has often called for accountability.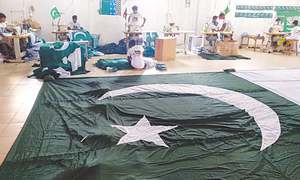 It's flag-flying season everywhere.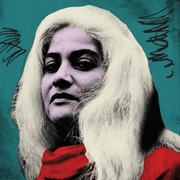 It is estimated that about 130 million babies are born in a year around the world. Each one will be given a ...

She comes across as far more assured in front of the camera than in real life. But at only 20 years of age, the hot
Despite narrative loopholes, Christopher Robin charms with its tale of an adult being taught life lessons by his
All of us loved the way Pepsi Battle of the Bands captured the attention of music lovers since its revival last year.