The trailer takes us through seven crucial years in Manto's life during which he was tried six times for obscenity
Name your favourite track for Independence Day, and Aag has it in their acapella
While a hilarious performance, 'Kyun Nikala' lacks the type of conflict that would categorise it as a theatre play
Attack occurs in a private building where a group of high school graduates were studying for university entrance exams.
Though there are no militants in sight, Afghan forces warn they can return.
On India's Independence day, Modi has announced that an astronaut "carrying the national flag" will travel into space.
Partition weaves through my mother's family. It's part of their fabric.
The migration from Punjab and NWFP to Malaya and Singapore has its roots in the British policy of military recruitment.
As long as there is a new Lahore, its predecessor, the old Lahore will continue to survive in its shadow.

Critical appraisal of leaders is the right of citizens ─ after all, Khan himself has often called for accountability.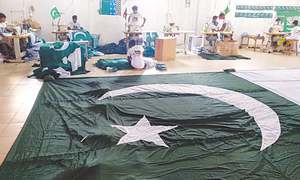 It's flag-flying season everywhere.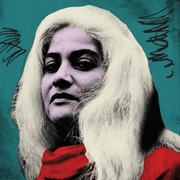 It is estimated that about 130 million babies are born in a year around the world. Each one will be given a ...

She comes across as far more assured in front of the camera than in real life. But at only 20 years of age, the hot
Despite narrative loopholes, Christopher Robin charms with its tale of an adult being taught life lessons by his
All of us loved the way Pepsi Battle of the Bands captured the attention of music lovers since its revival last year.