"I want to remember Dua Fatima as a warrior. She was my strength and inspiration," he wrote on Twitter.
The Eid telefilm is being produced and directed by Angeline Malik
Minister of Science and Technology tweeted he's worried about Mickey Arthur as we're still mourning Bob Woolmer's death

BJP's strategy has been to break down caste allegiances and convert the members of all castes into Hindus and Muslims.
Social protection has to move away from schemes for formal workers towards accommodating more dynamic work patterns.
As women's experiences change, so does their outlook on tradition.
Thirteen were wounded in the blast that occurred just two days ahead of hotly contested European Parliament elections.
Populist parties are "adapting the tactics more notoriously used by states", a think tank says.
"A lot now depends who will be the next leader of the Tories."

Journalists in Pakistan who dissent from the official narrative are feeling the brunt not only of the state and its bad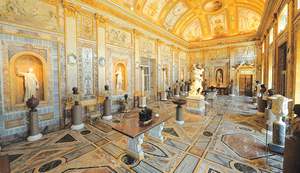 Nothing prepares you for the utter grandeur of Rome, whose greatest artwork is the city itself. But its attraction for
He is a successful businessman on the one hand and has helped establish widely lauded initiatives such as The Citizens

Wajahat Rauf's Chhalawa is already drawing the ire of social media critics who are comparing it to Dilwale Dulhaniya
The most interesting thing about Pokémon Detective Pikachu is that it's weird
Actor Adnan Siddiqui has a sound piece of advice for his friends and admirers with reference to the holy month of