The show will be hitting Broadway in 2020
Rasheed made the comments on live TV while responding to a question about Reham Khan's upcoming book.
Azaadi star Sonya Hussyn defended her own release on the model's Facebook status but Sadaf isn't convinced.
The spectacular about-face comes after more than 2,300 children were stripped from their parents and adult relatives.
Canadian patriotism has bristled with hashtags like #BoycottUSA, #BuyCanadian and #VacationCanada.
Cannot remain part of hypocritical, self-serving organisation that makes mockery of human rights, says Haley.
If human beings are plants, our memories are our roots, the things that ground us, give us a sense of continuity.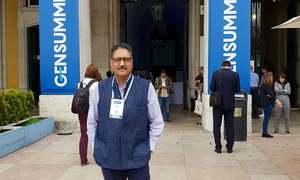 Bukhari's killing should remind Delhi and Islamabad that delaying a Kashmir resolution will only lead to more violence.
This was the first Ramazan and this will be the first Eidul Fitr when you will not be physically present with us.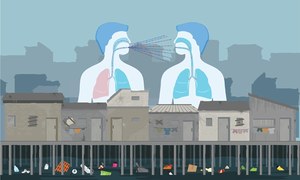 Although Gujrat is seeing many uplift projects of late, unplanned urbanisation has given birth to an extraordinary rise
A foreigner takes a low-budget tour of Khyber Pakhtunkhwa in the footsteps of hippies who visited the region in the
From 1954 to 1999, the advertisement of the Marlborough man — a rugged, lean cowboy smoking a cigarette — became...

Maheen Khan doesn't mince her words. She doesn't need to. She understands fashion when so many others don't.
South Korean boy band BTS makes history by becoming the first K-pop group to top the US Billboard 200 chart
This is significant. One of India's biggest, if not the biggest, film production houses, Yash Raj Films (YRF), has