PPP leader flies to Karachi on special aircraft, received by party leaders and supporters.
It is high time to wrap the whole thing up.
ONE major obstacle standing in the way of police reform in Pakistan is political interference in the affairs of the...
GLOBALLY, they are many who warm up to leaders who vow to guard their flock against 'outside influences', while...

Federal Ministry of Law and Justice is putting out PSAs to raise awareness against violence against women.
After stepping away from the Star Wars trilogy, David Benioff and D.B. Weiss have found their next project.
An after-school maths program in Karachi has proven to be a creative initiative for reintegrating women in the workforce

Known as a traditional gateway for invaders, Khyber Pass is a 'sword that cut through the mountains'.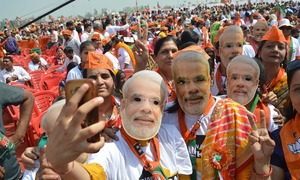 How one teacher taught her students to ask important questions about the condition of India.
The Medina quarter of Tunis doesn't pander to tourists. It's where you genuinely experience the city and its people.
If the full House votes next week to impeach Trump, the Republican will become the third US president to be impeached.
Police with batons and firing tear gas clash with hundreds of students in New Delhi; rallies held in various cities.
The British PM tells "Remainers" he wants to work with the EU as "friends and sovereign equals".

Is water scarcity in Islamabad a myth created by a corrupt management?
The Student Solidarity March called for justice, not only on campuses but for all marginalised segments of society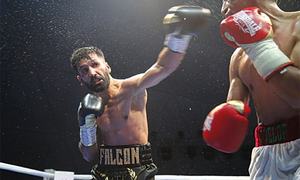 Waseem has done more to promote the cause of boxing in a country obsessed with cricket.

Huge expectations were attached to the return of Coke Studio's original producer, after a hiatus of six years.
Ali Gul Pir's latest track Kar Le Jo Karna Hai is well thought-out. It's a shame the video isn't
These days TV serial Meray Paas Tum Ho is being discussed a lot for its gripping story and good performances by its lead