Iram Parveen Bilal's film, Wakhri has made it to a fast track finance program at the prestigious film festival.
The weekly online series is in collaboration with Chef Saadat Siddiqui who'll be teaching her some tricks of the trade.
Thanks to Steven Spielberg whose 2018 Ready Player One included a lengthy homage to Stanley Kubrick's horror masterpiece

It is important to preserve monuments, but also to contest the narrative built around them.
This corpus is one of the largest attempts to translate knowledge systems across linguistic boundaries in world history.
The real tragedy is that those in power in Pakistan do not seem to believe in evidence-based policymaking.
Ren says Huawei will continue to develop its own components to reduce its dependence on outside suppliers.
The roadside bomb went off as the bus was being driven in Giza.
Trump's tweet comes days after two US states passed tough new restrictions on abortions.

Journalists in Pakistan who dissent from the official narrative are feeling the brunt not only of the state and its bad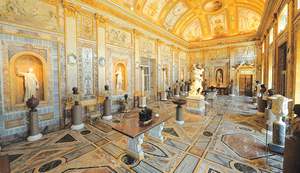 Nothing prepares you for the utter grandeur of Rome, whose greatest artwork is the city itself. But its attraction for
He is a successful businessman on the one hand and has helped establish widely lauded initiatives such as The Citizens

Wajahat Rauf's Chhalawa is already drawing the ire of social media critics who are comparing it to Dilwale Dulhaniya
The most interesting thing about Pokémon Detective Pikachu is that it's weird
Actor Adnan Siddiqui has a sound piece of advice for his friends and admirers with reference to the holy month of