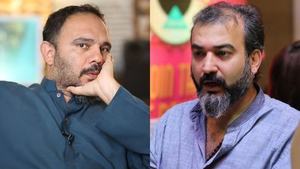 An anonymous letter about sexual assault has pitted the two directors against each other.
The film will comfort its local audience by confirming our biases about Pakistan and India in light of recent events.
The director was diagnosed with spinal cord stenosis, a condition which involves the degeneration of the spinal cord.

The bravery of our soldiers overshadows the difficulties their families go through while they're away.
Devalourising the other in gender hierarchies often takes place through feminisation.
Securing Pakistan's economy is the key to securing its borders.
The announcement signals a shift in policy and comes ahead of the Israeli premier's visit next week to the White House.
The Hindu nationalist leader successfully won his first national election in 2014 from the historic Uttar Pradesh city.
"Mum, we're on the bus... the driver wants to kill us, he has a gun, call the police," one boy said in a voice message.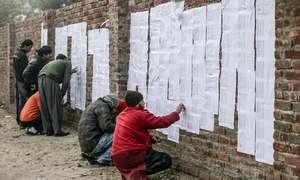 Pakistan's political and economic futures will depend, in large part, on whether we can provide decent jobs.
Who is behind the viral Instagram account 'Swinery'? And what does its popularity tell us about ourselves?
The mother of 10-year-old Amal Umer, killed by a policeman's bullet last August, appeals for a resolution.

The audience has high hopes from director Kamal Khan's debut feature Laal Kabootar, lined up for release on March 22.
Captain Marvel is Marvel Studios' first female-driven superhero film and while it may not be spectacular, for the most
In 2005, the Cinefondation's Atelier was created at the Cannes Film Festival to 'encourage the emergence of a new