Osman Khalid Butt, Hamza Ali Abbasi rejoice among others as Shah Hussain's acquittal was overturned by the Supreme Court
The Simmba actor says that it's possible that some people have taken advantage of the #MeToo movement
We look more closely at the compliments and criticism received by KEF organisers this year.

The politics of Hindi–Urdu division — and unity — stretch back to at least the 19th century.
There is a deep satisfaction in the collective even if it means giving up a bit on the individual, he always says.
Police culture is as much a product of state policies as it is of social and cultural conditioning of police officials.
Yang Hengjun is a novelist and a former Chinese diplomat.
The victim — who police said "was not in a position to give consent" — gave birth late last month to a baby boy.
Some analysts doubt France and Germany can still lead an EU that has grown to 28 members.

The impact from global climate change has the potential to threaten our security as well. But in order to meet the
Now referred to as Lahore's fifth season, smog from autumn to winter has created a dystopia
The euphoria of exhibition matches created by the recent visit to Pakistan of football greats Kaka and Figo will fetch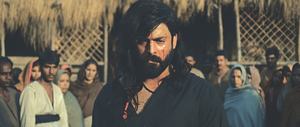 The epic battle between Maula Jatt and Noori Natt spills forth from reel to real life as the makers of both the 1979
He's releasing an album, a documentary film, working on a soundtrack, acting and going on tour. Yet, what Jimmy Khan is
DOT AND WALK Dimpled doll Deepika Padukone's struggle with depression in her younger days is no secret (not that she's