The TV drama stars Saba Qamar, Aijaz Aslam and Bilal Abbas
The writer just confirmed a long-held fan theory
The film will star Faysal alongwith Aaminah Sheikh, Sonya Hussyn and Zahid Ahmed
Taliban say they carried out more than 300 attacks on the "fake election" across the war-torn country.
It's our "debt of honour" to reveal what happened, says Omer Celik, of the ruling Justice and Development Party (AKP).
Members of the US Congress were far harsher in the wake of the kingdom's admission that the journalist was dead.
Tales of Valmiki, Ram and Sita, Lav, Guru Nanak and countless others are intertwined with the history of the river.
If NPHP is left to the whims of the same interest groups that control urban land, it will reinforce current disparities.
All too often, women ignore symptoms, seek medical attention very late and, consequently, have higher chances of death.

Mohammed Hanif's third novel is released globally on October 18. Eos presents a worldwide exclusive excerpt from the
Aaron and Barbara Levine spent 20 years purchasing art by Marcel Duchamp, the pioneering conceptual artist ...
An exhibition in Petit Palais in Paris highlights the hitherto little known history of a group of impressionists' exile

A ground-breaking 24-hour-long performance was streamed live on October 10 to humanise issues around the death penalty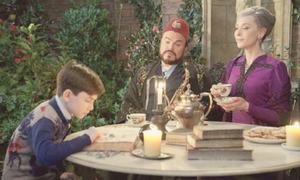 The House with a Clock in Its Walls has a certain charm in its weirdness but is certainly not recommended for young
NETFLIX IN PAKISTAN News is that Netflix are looking for original content from Pakistan. If it's true, then ...