Jatin Das is the father of filmmaker/actor Nandita Das and a recipient of Indian's third highest civilian honour.
The film takes you on a journey of self-discovery as a young maid travels to Dubai
"Your lewd and obscene actions have brought disrepute to Indian Film and Television Directors' Association," it read.
India's Supreme Court overturned a prohibition on women of menstruating age from entering a temple for deity Ayyappa.
14 Iranian security personnel including the Revolutionary Guards were reportedly abducted near the Pak-Iran border.
Matthew Hedges accused of "spying for a foreign country, jeopardising military, political, economic security of state".
Our economic failure is a symptom of our collective political choices. But it doesn't have to be this way.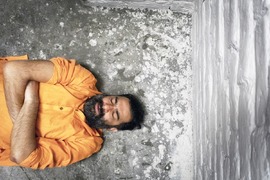 The performance was theatre-fused-with-technology, a brilliant example of persuasive advocacy, a true epic.
The project's concept reminded me of famous performance artist Marina Abramovic's 2010 piece, The Artist is Present.

Mohammed Hanif's third novel is released globally on October 18. Eos presents a worldwide exclusive excerpt from the
Aaron and Barbara Levine spent 20 years purchasing art by Marcel Duchamp, the pioneering conceptual artist ...
An exhibition in Petit Palais in Paris highlights the hitherto little known history of a group of impressionists' exile

A ground-breaking 24-hour-long performance was streamed live on October 10 to humanise issues around the death penalty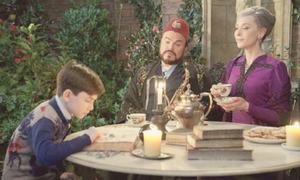 The House with a Clock in Its Walls has a certain charm in its weirdness but is certainly not recommended for young
NETFLIX IN PAKISTAN News is that Netflix are looking for original content from Pakistan. If it's true, then ...