The studio made the announcement via a text message to fans who had signed up for updates about the franchise.
Actors Maisie Williams and Lena Headey both wanted Arya to finish off her list and so did we!
Shattering The Silence is a 4-part animated series which is also a social awareness campaign in Urdu.

As women's experiences change, so does their outlook on tradition.
It's hard to identify any country that benefits from relentless US efforts to tighten the screws on Iran.
Repairing the damage to democracy depends on a new government rolling back the misuse of law and tech. That's unlikely.
BSE Sensex index has risen by its biggest amount after exit polls showed that Modi-led party will retain power in India.
Exit polls predict victory for Modi's Hindu nationalist party, its allies; Congress tells workers not to lose heart.
Yemen's Houthi rebels claimed responsibility last week for a drone strike on a major east-west pipeline in Saudi Arabia.

Journalists in Pakistan who dissent from the official narrative are feeling the brunt not only of the state and its bad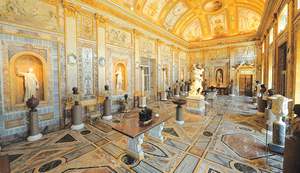 Nothing prepares you for the utter grandeur of Rome, whose greatest artwork is the city itself. But its attraction for
He is a successful businessman on the one hand and has helped establish widely lauded initiatives such as The Citizens

Wajahat Rauf's Chhalawa is already drawing the ire of social media critics who are comparing it to Dilwale Dulhaniya
The most interesting thing about Pokémon Detective Pikachu is that it's weird
Actor Adnan Siddiqui has a sound piece of advice for his friends and admirers with reference to the holy month of