Over 2,200 new cases reported in the last 24 hours as nationwide tally tops 65,000.

Many have taken to social media to speak up about the matter, sparking discourse on patriarchy, power dynamics and privilege.
Musician Kashan Admani initiated for the collaboration on Ae Khuda

Investing in a cohesive, localised public health communication strategy will be essential in the coming months.
Police claim the number of those arrested from the two communities is 'almost identical' but many more Muslims were killed in the riots.
The costs of ignoring current welfare challenges will be devastating for Pakistan's most marginalised citizens.
Policeman Derek Chauvin, one of four officers who were fired over George Floyd's death, has been taken into custody.
"The last conversation between them was on April 4, on the subject of hydroxychloroquine."
Twitter said it was placing a "public interest notice" on a Trump message about protests in Minneapolis.

Who will benefit from the recently-announced tax amnesty for the construction sector?
Could antibodies testing for Covid-19 help Pakistan conduct mass testing and allow smart-lockdowns to be put in place...
An epidemiologist who oversaw Getz Pharma's antibodies testing explains what their findings mean and how they...

Screenwriting for film is not easy. But there are some basic rules that can help Pakistani filmmakers fix the most common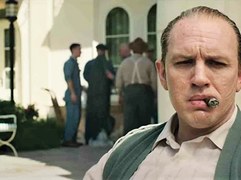 Director Josh Trank's Capone is a rudderless and unevenly-paced film that's disappointing to watch
We will not comment on the Turkish drama series Diriliş: Ertuğrul because there has already been too much brouhaha about it.