And Sania's got the perfect clapback for trolls
I would love for makeup to be used for self-expression in Pakistani society, says Shaheer
The wife of Bollywood star Shahid Kapoor opens up about how online flak affects her
Though there are no militants in sight, Afghan forces warn they can return.
On India's Independence day, Modi has announced that an astronaut "carrying the national flag" will travel into space.
50-metre-high section of the bridge, including one set of the supports that tower above it, crashes down in the rain.
Partition weaves through my mother's family. It's part of their fabric.
As long as there is a new Lahore, its predecessor, the old Lahore will continue to survive in its shadow.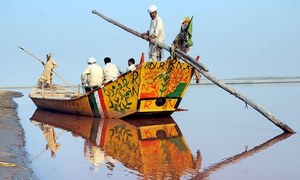 The mighty rivers of Punjab are the reason why civilisation exists — and has for thousands of years — in this region.

Critical appraisal of leaders is the right of citizens ─ after all, Khan himself has often called for accountability.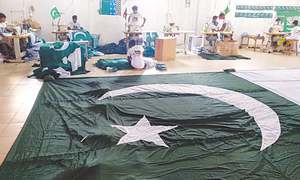 It's flag-flying season everywhere.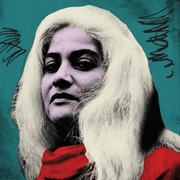 It is estimated that about 130 million babies are born in a year around the world. Each one will be given a ...

She comes across as far more assured in front of the camera than in real life. But at only 20 years of age, the hot
Despite narrative loopholes, Christopher Robin charms with its tale of an adult being taught life lessons by his
All of us loved the way Pepsi Battle of the Bands captured the attention of music lovers since its revival last year.