Its the third day of Eid and chances are you're tired of all the hullabaloo. How bout a day out with the fam?
Ghararas remain a popular favourite and men went a little experimental with kurtas this year
The album features Beyonce rapping on more songs than she has done on previous releases.
"No one needs to be told this is the work of Boko Haram," says local militia leader Babakura Kolo
The death toll from Saturday suicide bombing climbs to 36.
Another suspect taken into custody; several weapons recovered from the crime scene.
Colonialism and modernity turned hashish from a portal to transcendence into one of degradation.
We need to start dispelling myths surrounding HIV in the healthcare workforce, but in larger society too.
The monks' cells lie empty with cobwebs and dust, but the white marble of this Udasi shrine glitters still.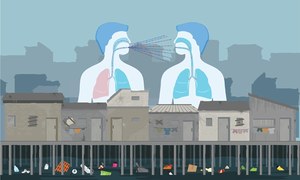 Although Gujrat is seeing many uplift projects of late, unplanned urbanisation has given birth to an extraordinary rise
A foreigner takes a low-budget tour of Khyber Pakhtunkhwa in the footsteps of hippies who visited the region in the
From 1954 to 1999, the advertisement of the Marlborough man — a rugged, lean cowboy smoking a cigarette — became...

Maheen Khan doesn't mince her words. She doesn't need to. She understands fashion when so many others don't.
South Korean boy band BTS makes history by becoming the first K-pop group to top the US Billboard 200 chart
This is significant. One of India's biggest, if not the biggest, film production houses, Yash Raj Films (YRF), has