Ralph goes to the internet in this much-anticipated sequel.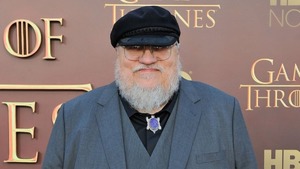 "I wish I'd been done [with the book] four years ago, but I'm slow," says the author
Neeraj Ghaywan (of Masaan fame) will take over from Vikramaditya Motwane to direct Nawazuddin Siddiqui's track
Russia's deputy foreign minister says US is "playing with fire"; Beijing voices "strong indignation" over the move.
The three were taken hostage when Kashmiri fighters raided over a dozen homes of police officers in 2 southern villages.
Foreign Minister Shah Mahmood Qureshi says Pakistan was ready to hold talks but only in a dignified manner.
From Mir to Ghalib, from Zafar to Zauq, writer Saif Mahmood tells the stories of the city's best-loved Urdu poets.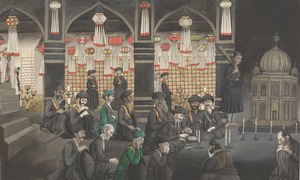 Colonial-era paintings depicting Muharram reveal how it was sanitised to fit the sensibilities of a European audience.
Analysts react to Islamabad High Court's decision to suspend prison sentences against Nawaz, Maryam and Safdar.

Ten-year-old Amal Umer lost her life in the aftermath of a mugging in Karachi on the eve of Independence Day.
Situated in the upper Kaghan Valley, Naran is a popular destination for domestic tourism, surrounded by lakes,
For many Americans, the story of the American Revolution is about a ragged band of rebels who, through a combination...

He sings and hams it up on a TV comedy show, he's been in some of the biggest films and he's star-struck by Sania Saeed.
The Nun is for diehard fans who can't get enough of the The Conjuring series lore
Congratulations to our very own Hameed Sheikh for bagging a role in a film titled The Man from Kathmandu. Directed by a