Protesters took to social media to share images of the protests
The tweets, from 2008 and 2011, joked about taboo topics such as rape and pedophilia
"I would love to sing or be part of his compositions," said the singer
Of the 451 Lok Sabha MPs present and voting, Mr Modi gathered 325 votes while the opposition got 126 MPs.
The flare-up is the latest in months of tensions that have ratcheted up fears of a wider conflict.
The incident is the latest in a country where nearly 110 rapes are reported every day.
I was a proven juvenile but have been unable to access the relief I have been entitled to for 17 years.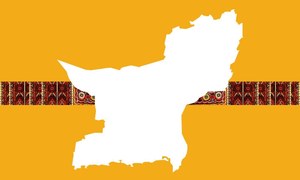 An election campaign without sufficient space to discuss the key issues cannot guarantee a happier future.
Our system is not broken, it is just simply the wrong system.

Karachi's Mohajir 'vote bank' was never homogenous, but is more splintered than ever since the fragmentation of MQM.
Small-scale farmers are using organic methods for growing vegetables
As the election draws near, the battle of the image has acquired a frantic momentum. Posters are put up in any...

Based on local cinema's recent track record, even the glossiest movies can turn out to be dismal and the least likely
Like pretty much every industry, music has a huge gender wage gap — just ask Haim
Whoever is handling the promotional campaign for Teefa in Trouble is doing a good job. From the first teaser to the