"Every choice made at this wedding by you both will go down in history," wrote the Bolly star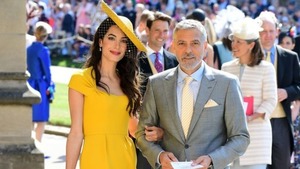 Here's what you get when you mix Hollywood royalty with actual royalty at a wedding with a dress code!
Here are the winners of the BBMAs
A.S. Dulat believes the gesture will kick-start stalled talks between the two countries.
Flags should be hung at a "prominent position" in all mosque courtyards, the China Islamic Association says.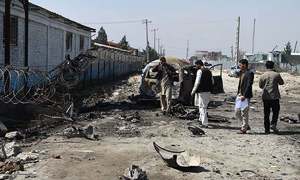 The United Nations has said Kabul is already the deadliest place in the country for civilians.
A non-mainstream narrative asserts that Guru Nanak was not born in present-day Nankana Sahib but in Dera Chahal village.
Jurisprudence, or better yet legislative action akin to Workplace Harassment Act, needs to be implemented in schools.
First-time author Sarim Baig on writing about the city he grew up in, men without women and independent presses

Ahead of the announcement of a new tourism policy in Gilgit-Baltistan, Eos explores the roadblocks that have prevented
In my quest to discover the origins of the exquisite tiles in my aunt's home in Karachi's old settlement Amil...
Jean-Baptiste Camille Corot rejected fame and wealth, but deeply inspired the Impressionists

Naumaan Ijaz is controversial to the core. The actor and producer openly snubs awards ceremonies, bashes TV channels
For a comedy, Life of the Party is not as funny as it should be
Last week, social media was deluged with images of the beautiful Mahira Khan at her first appearance at the Cannes...