Gen Bajwa will also accompany Prime Minister Imran Khan for his meeting with President Donald Trump tomorrow.
History has shown that such groups cannot be 'managed'.
PAKISTAN women's cricket icon and its finest ambassador Sana Mir has been named one of three representatives for...
HUMANS first alighted on the moon's surface 50 years ago today — a culmination of human ingenuity and fortitude...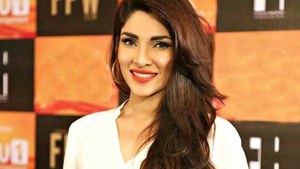 She says her character in Qismat "would resonate well" with women who love everyone but forget to love themselves
We find out that a team of 65 members based in Islamabad is helping the Professor track the data the gang needs.
When you only have energy to do the bare minimum but need to look your best, bold lipstick and neon bags have your back

To those it reaches, literature can take us from a place of ignorance to higher awareness.
Men of all callings came to Kartarpur, drawn by Guru Nanak's message of piety and humanity.
Want to write for us? Here's how.
The Saudi Foreign Ministry announced the basing agreement on Friday without mentioning details.
US administration official says Islamabad will have to 'change its policies' towards militancy and regional peace.
Dikshit died at a hospital in New Delhi where she had been admitted for treatment for a heart ailment.

Is the issue as simple as the government withdrawing undue favours to a media used to living off taxpayer money, as some
Being a rare guest in a valley hitherto unspoilt by the ravages of tourism can be a magical and an unforgettable
Pakistan's snooker players are doing quite well on the international circuit and earning laurels for the country.

Yasir Hussain and Iqra Aziz set tongues wagging overtime after he proposed to her and displayed his affection for her
Director Jon Favreau's live-animation remake of The Lion King doesn't roar, but only growls amusingly
It was brave of actor/singer Mohsin Abbas Haider and actress Nausheen Shah to talk candidly about their struggles with