Around two dozen young men in the villages of Shopian tell stories of severe torture at the hands of the Indian army.
India can no longer pretend that Kashmir is an 'internal' matter.
A NEW report published in the Journal of International Women's Studies highlights the ways in which women continue...
CITIZENS in Karachi's Clifton area might breathe easier, for the patch of land known as the Urban Forest has been...

The cricketer apologised to Muhammad Waseem after the boxer's latest win for Pakistan went unnoticed.
The author praised Sacred Games, adding, "I watched several movies of yours, including Tackeray and Manto."
Among others, the lineup includes Ali Sethi and Abrar-ul-Haq. We also know that Atif Aslam will be playing a major role.

Collective action may just be what is needed to secure the lives and livelihoods of future generations.
It may very well be the case.
The ruling party is about to propose a historic legislation that will improve the lives of over four million citizens.
"We are ready to help Saudi Arabia so that she can protect her territory," the Russian president said.
Snowden, who once worked for CIA and NSA, has been living in Russia since leaking thousands of classified documents.
The top court asks centre to "make all endeavours to restore normalcy in [occupied] Kashmir as soon as possible".

Sports broadcasting is big business around the world, but in Pakistan it continues to be a state-controlled monopoly
The rise in cost of living means scrimping on your kitchen expenses. But with some tips on hand, you can keep your
To deal with tuberculosis we need to deal with its social determinants as well

Increasingly in Pakistan, actors are becoming producers of their own films. But unlike in Hollywood or Bollywood, this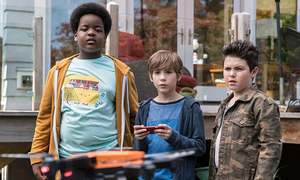 There's more to Good Boys than its R-rated shock humour — underneath its racy exterior is a heartfelt film
We must appreciate Sheheryar Munawar for saying that he wants to quit smoking because it's a bad habit. The declaration