Including some from Deepika's mehendi ceremony!
Bollywood's A listers have been roped in for the Hindi version of the Netflix original
The writer and actor shared a bunch of photos from her engagement.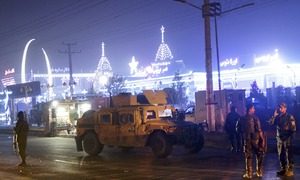 The suicide bomber blew himself up in the middle of the gathering of around 1,000 people.
Relatives of Sikh victims, who were raped and murdered in 1984, laud verdict.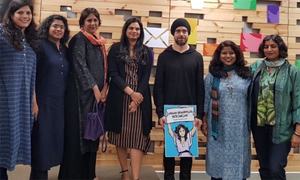 Jack Dorsey has been photographed holding a poster that says "smash Brahminical patriarchy".
Cinephilia can be configured as radical practice for finding community.
Why do Pakistani women fighting for their rights receive so much vitriol?
KMC would do well by constituting a rehabilitation committee to examine the scale of the loss and devise solutions.

Pakistan won a significant legal victory in its dispute with India over the Kishanganga Project five years ago.
Singing and dancing for money at festivities was the traditional vocation for some Sheedi women of Sindh. But it is
Researchers at MIT and Columbia are using machine-learning algorithms to predict cricket scores. One of the lead

He's barely 22. But going from internet sensation to mainstream pop singer and budding drama artist, 'Pakistan's
Idris Elba named People's Sexiest Man Alive for 2018
After a long, long time a music video has become the talk of the town. Yes, the reference is to the visual