Foreign Minister Shah Mahmood Qureshi says the decision was made "keeping in view the situation in occupied Kashmir".
The PTI lawmakers behind the original appeal may soon challenge the ECP decision in court.
THE attacks on two key Saudi oil facilities on Saturday, claimed by Yemen's Houthi movement, offer a small preview...
A LARGE number of parents across the country must have heaved a sigh of relief after the Supreme Court decided to...

The singer also denies receiving a notice from the Wildlife Department.
People on Twitter urged the Irish band to reconsider their decision in light of what's happening in occupied Kashmir.
Why Mustafa? "He's a good actor. He works hard. We have a great working relationship," reveals the filmmaker.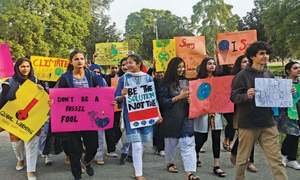 I believe what is broken can be put together again.
The Indus Delta was once prosperous. Today, it is home to suffering, despondency and death.
Collective action may just be what is needed to secure the lives and livelihoods of future generations.
The UN chief says the experts are authorised to start a probe under the Security Council resolution.
The attack left at least four people killed and a dozen others injured.
Gantz hasn't ruled out unity administration with Likud but says his party will not accept Netanyahu.

Sports broadcasting is big business around the world, but in Pakistan it continues to be a state-controlled monopoly
The rise in cost of living means scrimping on your kitchen expenses. But with some tips on hand, you can keep your
To deal with tuberculosis we need to deal with its social determinants as well

Increasingly in Pakistan, actors are becoming producers of their own films. But unlike in Hollywood or Bollywood, this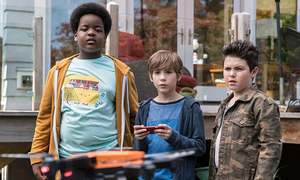 There's more to Good Boys than its R-rated shock humour — underneath its racy exterior is a heartfelt film
We must appreciate Sheheryar Munawar for saying that he wants to quit smoking because it's a bad habit. The declaration