The irony of Cynthia Ritchie biking on the streets of Peshawar just a few months ago is not lost on them.
The singer talks about his latest album 'Tich Button' and what inspired his music in the album
Makers of original 1979 Maula Jatt claim Lashari's film being marketed in violation of copyrights of the original.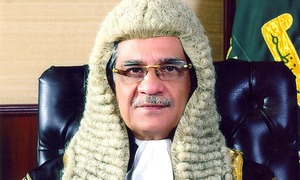 Populism and antagonism will probably have an outsized influence in defining his legacy.
The Urdu Vinyl Project takes inspiration from mid-century modern South Asian design to re-imagine album art.
We need to attempt to reform the institutions which govern us, better property rights might be a good place to start.
Democrats dismissed Trump's proposal even before his formal remarks.
Dozens of people had gathered in an almost festive atmosphere in a field where a duct had been breached by fuel thieves.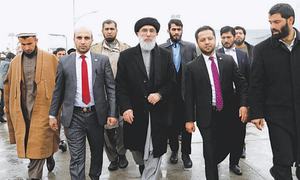 Gulbuddin Hekmatyar has remained a divisive figure since his return from exile in 2016.

The impact from global climate change has the potential to threaten our security as well. But in order to meet the
Now referred to as Lahore's fifth season, smog from autumn to winter has created a dystopia
The euphoria of exhibition matches created by the recent visit to Pakistan of football greats Kaka and Figo will fetch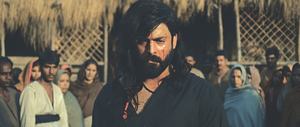 The epic battle between Maula Jatt and Noori Natt spills forth from reel to real life as the makers of both the 1979
He's releasing an album, a documentary film, working on a soundtrack, acting and going on tour. Yet, what Jimmy Khan is
DOT AND WALK Dimpled doll Deepika Padukone's struggle with depression in her younger days is no secret (not that she's