Roma and The Favourite lead with 10 noms each; Black Panther, A Star is Born score Best Picture nomination among others
A 24-year-old woman has accused the rapper of raping her in his hotel room between January 15 and 16
The first seven seconds of the teaser has us saying "Whaaaaaaaaaa?"

There is a deep satisfaction in the collective even if it means giving up a bit on the individual, he always says.
Police culture is as much a product of state policies as it is of social and cultural conditioning of police officials.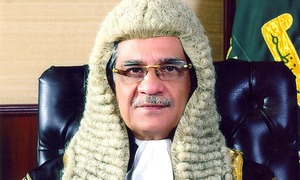 Populism and antagonism will probably have an outsized influence in defining his legacy.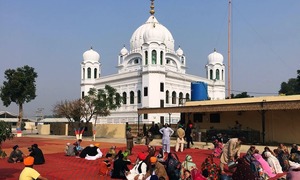 New Delhi proposes two dates for visit by Islamabad team for talks on pilgrims' visit to Kartarpur gurdwara.
Prime Minister Khan offers his condolences for the "condemnable act of terror".
Threatening he had a weapon, he tried to break into the cockpit and demanded the plane change course, say investigators.

The impact from global climate change has the potential to threaten our security as well. But in order to meet the
Now referred to as Lahore's fifth season, smog from autumn to winter has created a dystopia
The euphoria of exhibition matches created by the recent visit to Pakistan of football greats Kaka and Figo will fetch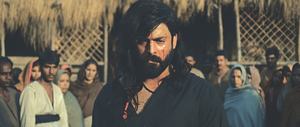 The epic battle between Maula Jatt and Noori Natt spills forth from reel to real life as the makers of both the 1979
He's releasing an album, a documentary film, working on a soundtrack, acting and going on tour. Yet, what Jimmy Khan is
DOT AND WALK Dimpled doll Deepika Padukone's struggle with depression in her younger days is no secret (not that she's