Even after THAT second last episode, these guys could still teach Dany a thing or two about burns...(sorry not sorry)
They've definitely proven their timelessness.
The baby joins 5-year-old sister North, 3-year-old brother Saint and 15-month-old sister Chicago.

It is important to preserve monuments, but also to contest the narrative built around them.
This corpus is one of the largest attempts to translate knowledge systems across linguistic boundaries in world history.
The real tragedy is that those in power in Pakistan do not seem to believe in evidence-based policymaking.
SPA says King Salman had invited Gulf leaders and Arab states to two emergency summits in Makkah on May 30.
Crude bombs were hurled at two places in West Bengal, where polling is underway in nine constituencies.
FM tells Kuwaiti businessmen that govt is working on an agenda for the development of a business infrastructure.

Journalists in Pakistan who dissent from the official narrative are feeling the brunt not only of the state and its bad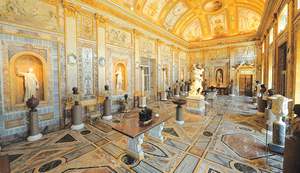 Nothing prepares you for the utter grandeur of Rome, whose greatest artwork is the city itself. But its attraction for
He is a successful businessman on the one hand and has helped establish widely lauded initiatives such as The Citizens

Wajahat Rauf's Chhalawa is already drawing the ire of social media critics who are comparing it to Dilwale Dulhaniya
The most interesting thing about Pokémon Detective Pikachu is that it's weird
Actor Adnan Siddiqui has a sound piece of advice for his friends and admirers with reference to the holy month of