You wouldn't want to miss these transformations!
The couple has been engaged since August 2017
The Indian star who was cast in Javed Sheikh's production Wajood, is all praise for Pakistan

We need to attempt to reform the institutions which govern us, better property rights might be a good place to start.
The literary form has been adopted by many different cultures and adapted for a variety of languages.
The king of fruits was a devotional object during the Cultural Revolution.
"MPs have made clear what they don't want, we must all work to set out what parliament does want," says British PM.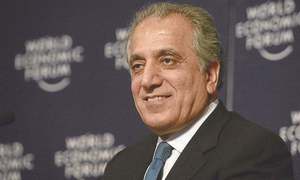 Khalilzad, who arrived two days later than expected, earlier took Pakistan into confidence about the delay: FO.
Unarmed monitors will be sent to Hodeida city and port as well as to the ports of Saleef and Ras Issa for six months.

The reality encountered by Pakistani migrants searching for secure jobs in Saudi Arabia is often bitter.
While businesses benefit from call centres by knowing what their customers want, call centre employees face workplace
It is no mean feat to break more than two dozen world records. Martial artist Rashid Naseem has done it through sheer

From clothes to the choice of roles in films and television, her brand endorsements to her philanthropic work and
Saad Hayat wants to steer the music landscape away from the current obsession with cover songs
BRAVO ALI AFTAB SAEED This man never ceases to surprise us. Ali Aftab Saeed has of late impressed all and sundry with