The event will also include a documentary on Ms Gauhar's journey
The 42-year-old actor said that his parents, Amitabh Bachchan and Jaya, never brought work home
"This [film] will go down in history as a gem of a film," said one Twitter user
Ordinary people should not suffer because of India's refusal to engage in talks, Chaudhry tells Indian media.
Trump will for the first time chair a Security Council meeting on non-proliferation and weapons of mass destruction.
Diplomats from Denmark, Netherlands and Britain summoned for allegedly hosting members of group linked with attack.
From Mir to Ghalib, from Zafar to Zauq, writer Saif Mahmood tells the stories of the city's best-loved Urdu poets.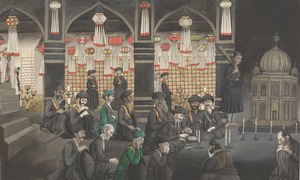 Colonial-era paintings depicting Muharram reveal how it was sanitised to fit the sensibilities of a European audience.
Analysts react to Islamabad High Court's decision to suspend prison sentences against Nawaz, Maryam and Safdar.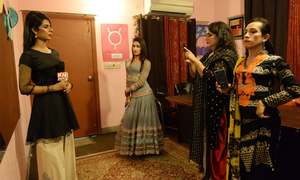 Pakistan passed one of the most progressive laws in the region to recognise and protect transgender persons.
For four scuba divers, discovering and exploring a sunken tugboat in the open sea holds wonders of its own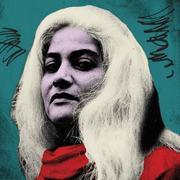 Social media allows a platform for ordinary people to express their opinions. Many go further and share the actions...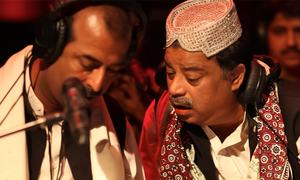 As the heirs of the legacy of legendary qawwal Munshi Raziuddin, Farid Ayaz and Abu Muhammad have striven to keep their
The internet has always scared us, but the terror feels more real than ever
These are good times for the Pakistan film industry, at least in terms of the number of films that are being made.