The removal of a controversial sculpture from Lahore Museum caused a furore last week
Fans remember writer Khalida Hussain who passed away earlier this month
Osman Khalid Butt, Hamza Ali Abbasi rejoice among others as Shah Hussain's acquittal was overturned by the Supreme Court

The politics of Hindi–Urdu division — and unity — stretch back to at least the 19th century.
There is a deep satisfaction in the collective even if it means giving up a bit on the individual, he always says.
Police culture is as much a product of state policies as it is of social and cultural conditioning of police officials.
Senator Graham urges President Trump to meet PM Khan; use "unique opportunity" to change its relationship with Pakistan.
Rahul Gandhi's sister will be looking after party affairs in parts of Uttar Pradesh.
Minister says asylum requests have fallen by 16 per cent.

The impact from global climate change has the potential to threaten our security as well. But in order to meet the
Now referred to as Lahore's fifth season, smog from autumn to winter has created a dystopia
The euphoria of exhibition matches created by the recent visit to Pakistan of football greats Kaka and Figo will fetch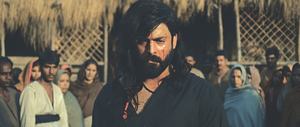 The epic battle between Maula Jatt and Noori Natt spills forth from reel to real life as the makers of both the 1979
He's releasing an album, a documentary film, working on a soundtrack, acting and going on tour. Yet, what Jimmy Khan is
DOT AND WALK Dimpled doll Deepika Padukone's struggle with depression in her younger days is no secret (not that she's