It appears that a deal between the Afghan Taliban and the Americans is finally on the horizon.
FORMER Senate chairman Raza Rabbani has sought an amendment to the law dealing with the power of the president to...
IN a reassuring move, a court in Jacobabad recently upheld the law by nullifying the marriage of 15-year-old Naniki...

Yet another track for PSL. Do we mind? Of course not!
They talked about promotion of peace in the subcontinent.
Follow our live updates to know who showed up, who ate what, and what we were most inspired by.

More than a story of religiosity or personal piety, Shaikh Muhammad's life is a synthesis of the mystical and modern.
Churlishness against biryani shows how Hindutva is a majority nationalism with a minority complex.
We need to widen the canvas of cultural narratives and constantly engage in critical feminist appraisals of productions.
Over 2,600 deaths reported around the world; 700 affected in South Korea.
Ahead of the trip, which includes a rally with Modi, Trump repeatedly mused on the "millions" he expects to turn out.
Participation rate was 42.6 per cent — the lowest in four decades.

Every day is a struggle for the shelterless in Karachi, but they make do and find ways to survive.
Despite the odd entrepreneur or social activist establishing a bookshop or library, the culture of reading is dying...
The death of the distinguished cricketer Waqar Hasan, the last remaining member of Pakistan's first Test...

Young, gregarious, famous, high on a glitzy life dotted with parties, international trips, designer-wear and famous
Ali Sethi's latest collaboration with Los Angeles-based producer Noah Georgeson is on Siraj Aurangabadi's most well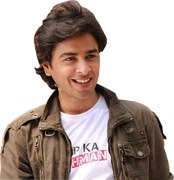 Well done, Shahzad Roy! On February 13, the singer-cum-activist announced that the Islamabad High Court has banned the