A NAB team has entered PML-N leader Miftah Ismail's house in Karachi to execute his arrest warrants.
---
Sharif, who himself is facing cases by NAB, condemned Abbasi's arrest by the bureau a few hours earlier.
FOR some, their everyday relationship with food is so taken for granted that it is barely given a second thought. ...
AFTER months of protests and uncertainty, not to mention violent crackdowns, a power-sharing deal has been reached...
New Zealand graciously accepted the verdict and chose not to raise the issue internationally.

In a newly released video, country band The Wurzels made sure Azam feels cherished!
Have you ever imagined what your favourite celebs will look like when they grow old? Well, now we know.
The singer plans to cover 12,000 km in that period

Men of all callings came to Kartarpur, drawn by Guru Nanak's message of piety and humanity.
Want to write for us? Here's how.
Every month was a battle against censorship, within and without.
The trend has made front pages of Iranian newspapers and been discussed by some of the country's top ayatollahs.
The mission was called off less than an hour before liftoff of the 640-ton, 14-story rocket launcher earlier this week.
Despite criticism, Trump went on an extended diatribe against minority Congresswomen in rally in North Carolina.

The intersection of maulvis, militants and the military is a complex web of overlapping and opposing interests.
An average person could be ingesting approximately five grammes of plastic every week
Having closely watched and covered the 2019 ICC Cricket World Cup which will see its final unfolding today at Lord's,

The Lux Style Awards have always been applauded and critiqued simultaneously as the country's longest-standing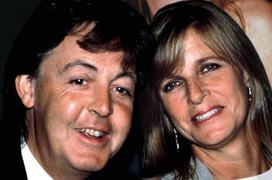 Former Beatles songwriter Paul McCartney cried for a year after wife Linda died of cancer in 1998. Now he's promoting
On July 2, the world of music was shocked by the news that pop star and frontman for Noori Ali Noor was hospitalised in