The actor clarified her controversial statement regarding her right to " play any person, or any tree, or any animal".
The actor questioned why Pakistan's best movies are released on the same day.
The duo has previously worked together on Alvida.

In Egypt's depressing human rights landscape, the independent news site shines bright as one of the few beacons of hope.
Dismissing sci-fi and fantasy as low-brow or trashy isn't just a desi stance, although it might be more pronounced.
What most of us don't discuss is the impact climate change has on our mental health.
Five months after their final operation, Safa and Marwa are making slow but steady progress, doctors say.
Says the US is determined to stop Iran acquiring nuclear weapons.
Lagarde has already given up her day-to-day duties; IMF has named top deputy, David Lipton, as acting managing director.

The intersection of maulvis, militants and the military is a complex web of overlapping and opposing interests.
An average person could be ingesting approximately five grammes of plastic every week
Having closely watched and covered the 2019 ICC Cricket World Cup which will see its final unfolding today at Lord's,

The Lux Style Awards have always been applauded and critiqued simultaneously as the country's longest-standing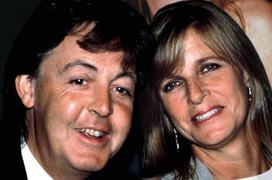 Former Beatles songwriter Paul McCartney cried for a year after wife Linda died of cancer in 1998. Now he's promoting
On July 2, the world of music was shocked by the news that pop star and frontman for Noori Ali Noor was hospitalised in