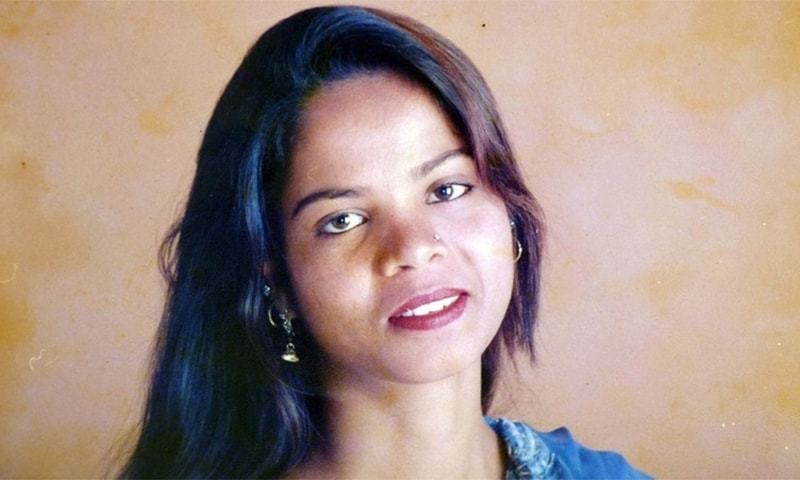 LAHORE: The Jamaatud Dawa (JuD) has some reservations over the Aasia Bibi issue but it also has respect for the national institutions including the judiciary and that's why it did not join the recent protest.
Explaining the low profile of the JuD in the otherwise violent protests by religiopolitical parties, party spokesman Ahmed Nadeem told Dawn that the party issued protest call for Friday last two days after the court decision was announced. But as the protests started going violent, the JuD decided to restrict itself to Friday sermons instead of coming on the roads.
"The day the decision was announced, the party consultative body was already in meeting. It discussed the decision threadbare and consulted senior lawyers on the issue. After the consultation, the party thought that it was legal mistake and can only be rectified through legal process. After all, the trial court sentenced her to death after a long trial. Later, the Lahore High Court upheld the sentence. Now the Supreme Court has set her free, giving her the benefit of the doubt.
"The JuD was of the opinion that the quantum of the benefit of the doubt (whether it was reasonable or not) can only be judged by lawyers and only they could plead it before court. So, instead of taking to the street, the party decided to wait for exhaustion of the legal process. That is precisely why the JuD chief was the first to demand a review petition. Others (Mufti Munib, Sirajul Haq et al) followed him the next day," says Mr Nadeem.
Substantiating his claim of non-violence being party philosophy, Mr Nadeem said the party kept its cool even when the government took over its charity organisations. It only challenged the decision in court. It did not go violent when its leader Hafiz Muhammad Saeed was arrested in January this year and the party chief himself had directed his men to stay peaceful and concentrate on Kashmir Day. "It only goes to prove that the party respects the legal process and will wait for its exhaustion," he said and added: "It was very much part of a day-long (Friday) peaceful protest but went quiet when protests turned violent."
Published in Dawn, November 11th, 2018