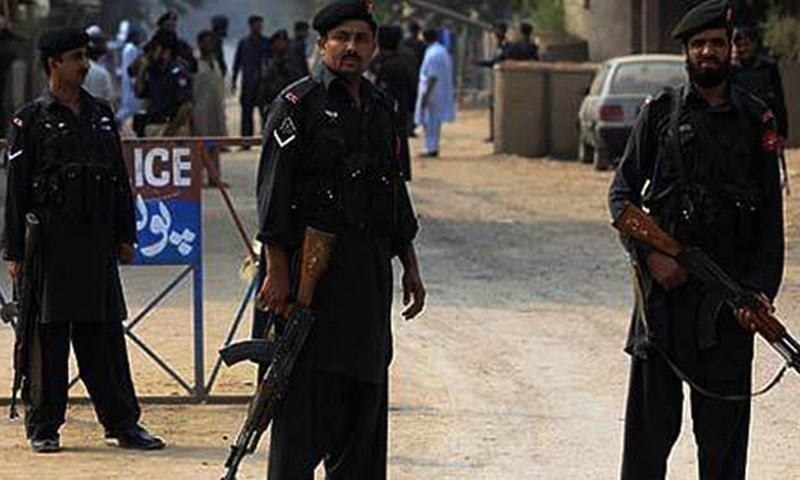 LAKKI MARWAT: The police claimed on Tuesday to have killed a suspected terrorist in an encounter in Wanda Maghara village of Lakki Marwat here on Tuesday.
An official said the police helped by the Counter-Terrorism Department commandos launched an intelligence-based operation in the rural locality of Kurrum Par.
He said on the night of May 8, a group of terrorists had attacked a temporary check point on the Indus Highway in the limits of Dadiwala police station, killing ASI Mohammad Shah and injuring constable Anwar Ali Khan.
The official said that a party of Dadiwala police station had engaged the terrorists till reinforcement reached there from the police lines.
Later, two terrorists identified as Shanullah of North Waziristan tribal district, and Zar Mohammad of Bannu district had been killed in a shootout with the law enforcers.
The official said that the police had spread informers in search of the fleeing terrorists and their facilitators.
He added that Bannu division police chief Sajid Ali Khan and Lakki Marwat district police officer Imran Khan led the search operation in the trans-river belt of Kurram Par.
The official said that a large contingent of police was dispatched to the area on information about the presence of suspected terrorist, Imtiaz of North Waziristan, there.
An exchange of fire took place when the law enforcers tried to surround the hideout of the wanted man, resulting into the killing of Imtiaz, the official said, adding that besides being involved in subversive activities, Imtiaz was a facilitator of terrorists who had attacked the policemen on the Indus Highway.
The official said that two terrorists managed to escape and that efforts were underway to arrest them. He said that the police seized an assault rifle, a hand grenade, a pistol, ammunition and motorcycle from the hideout.
The police shifted the body to the Tehsil Headquarters Hospital, Naurang, the official said.
Published in Dawn, May 12th, 2021