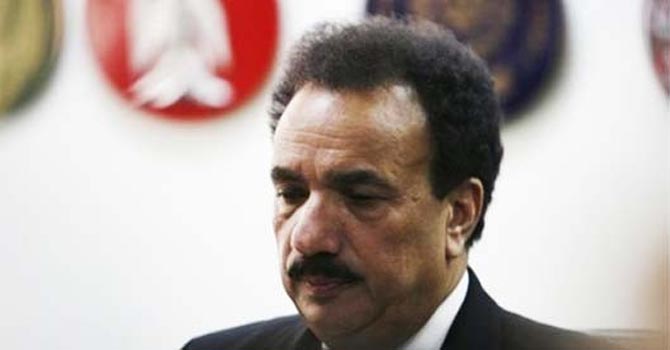 Interior Minister Rehman Malik. -File Photo
ISLAMABAD: The government on Wednesday urged the Pakistani Taliban to announce a 30-day ceasefire as a precursor to peace talks which the militants offered earlier this month, adding the nation had rejected their campaign of terror.
The umbrella Tehrik-i-Taliban Pakistan (TTP) faction has stepped up attacks in recent months, leading to fears that violence could mar general elections scheduled to take place by mid-May.
In a video message handed out to journalists on Feb 3, TTP spokesman Ehsanullah Ehsan proposed talks with Islamabad provided that certain opposition politicians, including main opposition leader Nawaz Sharif, act as guarantors.
The Pakistan Muslim League-Nawaz (PML-N) chief welcomed the peace talks offer but refused to be a guarantor.
"First there should be ceasefire and peace talks can be held only after it," Interior Minister Rehman Malik told reporters in Islamabad on Wednesday.
"The nation has rejected the system of Taliban, this is voice of majority, come forward, announce a one-month ceasefire and then hold negotiations," Malik said.
In December, TTP leader Hakimullah Mehsud, who has a $5 million US bounty on his head, said he was open to peace talks but refused to disarm.
Critics have accused the authorities of appeasement in trying to broker peace with the TTP in the past, charging that such deals give the militants time to regroup before launching further attacks.
Elections on time would mark the first time a democratically elected government would have seen out a full term in the country's history. Local media has recently tipped Sharif the most likely victor in the polls.