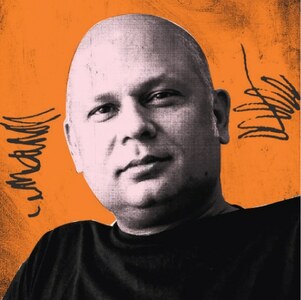 In search of dusty old books that no one else had picked up from obscure shelves for many years, my classmate Robert Nieuwenhuijs and I would frequent old pubs in central London and sometimes slip a few in our bags.
We were conscientious enough not to nick any new books, or those which had no film of dust or thin cobwebs stretched around them. The new or not-so-new books had to be bought either from Judd Books, an outlet near Russell Square, or from the bookshop in our school.
Around that time, Amartya Sen had become very popular on educational campuses after receiving the 1998 Nobel Prize for economics. Therefore, Robert and I bought his writings from the bookshop in our school.
In 1999, Sen was invited to give a lecture at our university — the London School of Economics and Political Science — where he had taught earlier for many years. The Peacock Theatre was full to capacity when Sen spoke to members of the faculty and the graduate students for — if I recall correctly — a little over an hour, trying to explain his work which had brought him the Nobel Prize.
Only a great man could give such a tribute to another great man
It was 22 years later that I heard Sen speak again: last year he came to an online memorial reference for journalist and champion of human rights I.A. Rehman, organised by Ashis Ray, another journalist and author.
Sen began by recalling his meetings with Rehman on different occasions and praised his writing and struggle. He ended his remarks by saying that one of his wishes will always remain unfulfilled because of Rehman's death: "I wish I could sit at the feet of Rehman Sahib and learn more from him."
Only a great man could have given such a tribute to another great man. This characteristic humility and search for knowledge are spread all over Sen's memoirs Home in the World.
The first thing that strikes one in the book is Sen's facility with language while explaining his life, philosophy, history as he understands it, theoretical questions of economics and the possible analyses to which he subscribes.
The specificity of language used for a particular discipline makes it inaccessible to those who are not trained in that discipline. Sen deals with economics and philosophy as Edward Said dealt with colonialism and literature, and Carl Sagan and Jacob Bronowski dealt with astronomy and science. Bringing specialised information into the wider public domain is what I call democratisation of knowledge.
Secondly, it is rare to find a memoir — more so in Pakistani languages, but also sometimes in English — where so much attention has been given to providing notes on, and references to, people's views and writings, and events and incidents as quoted in the book. For a 460-odd page memoir, the notes and indices take up 56 pages.
The 26 chapters of Home in the World are divided into five parts. There are flashbacks here and there, but transitions from one chapter to another, and between one part to the other, are very smooth.
Sen begins with the idea of why one should have only one place defined as home, or one food to be the person's favourite. He professes his belief in plurality in identity to begin with. Then, he recalls the years of his childhood in Dhaka in Bangladesh and Mandalay in Myanmar, the memories of his immediate family and grandparents that initially shaped his worldview, his natural environs, hopes and aspirations, interests and passions.
His mainstream modern schooling had a 10-year interlude when he spent time at Bengali poet Rabindranath Tagore's Shantiniketan, the institution that nurtured his desire to understand ancient India through some systematic framework. He seems fascinated by the Vedas, particularly the Rig Veda. However, it is mentionable that Sen remains equally interested in the Buddhist and Muslim cultures of the Indian Subcontinent.
During his time at Shantiniketan, Sen witnessed the 1942 famine in Bengal during British rule and the suffering it inflicted on people. He was barely 11 years old then. Much later, this was what led him to develop his entitlement approach to famines.
He speaks about Partition, the plight of Bengali Muslims, the thinking that led to the creation of Bangladesh and the colonial relationship between Britain and India.
He narrates an anecdote when he tried to meet Cyril Radcliffe who, in 1947, drafted the lines of division between Pakistan and India. After reluctantly agreeing, Radcliffe cancelled the meeting at the eleventh hour.
Sen moves on to write about his time in Calcutta [Kolkata] where he started delving into serious theory as a college student. He remained a part of the "Marx-obsessed world that came with our daily coffee" in Calcutta. While it furthered Karl Marx's influence on him — which he had largely inherited from his family and by reading Marx earlier — he was also able to develop a critique on the issue of absence of organisational capacity vis-à-vis richness of ideology.
In 1953, Sen arrived in England to study at Trinity College at the University of Cambridge. Many years later, he was to become a Master at the same college.
He has narrated many anecdotes about his journey, newfound friends, hosts and landladies and his initial troubles when settling in. At one place, he mentions that there were no Pakistani or Indian societies in Cambridge then. There was a forum called 'Majlis' where he, along with Mehbubul Haq, Rehman Sobhan and others used to spend time.
Sen returned to India and worked there for a while. He came back to England in 1972. Since then, he has taught in the United Kingdom and the United States. He has critiqued the works of others, but never fails to remain compassionate to those who devote themselves to scholarship.
Sen is a quintessential South Asian. He recalls his journey to Karachi and Lahore with immense fondness. One obviously latent message in the book is his desire to see a plural, inclusive, friendly and strong South Asia.
The columnist is a poet and essayist. He has recently edited Pakistan Here and Now: Insights into Society, Culture, Identity and Diaspora. His latest collection of verse is Hairaan Sar-i-Bazaar
Published in Dawn, Books & Authors, August 7th, 2022