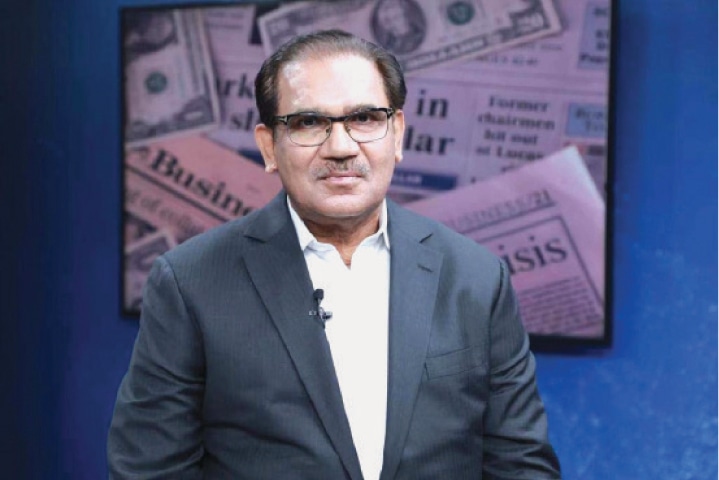 In the last four years, the progress on the multi-billion-dollar China-Pakistan Economic Corridor (CPEC) initiative has mostly remained tentative and stop-start. The question is: can the momentum seen during 2015 and 2016 be revived after years of little progress?
One of the major reasons for the slowdown in momentum on CPEC-related projects pertains to political and economic changes in Pakistan, which have contributed a great deal to the slowdown in CPEC-related cooperation between Islamabad and Beijing. For instance, there simply has never been a real level of warmth between China and the previous Imran Khan government; even though there were some phases of optimism but no actual progress.
Then, Pakistan's fiscal problems and a deteriorating balance of payment situation meant delays in payments to the Chinese power companies and procedural and other impediments to the projects already agreed upon and undertaken.
China was also seen as cautious about making such major investments. Then there was increasing sensitivity among the Chinese financing institutions to the economic and political risk of Pakistan. Besides, Belt and Road Initiative (BRI) investments for China have slowed down everywhere. It was natural that its investment in CPEC, the BRI's flagship initiative, would also decrease.
Lack of warmth from PTI and Pakistan's economic conditions had slowed the Corridor's momentum, but it is gradually picking up again under PML-N
The pandemic that led to the global shutdown didn't help either. All these factors have together led to the closing of many projects like ML-1 and Karachi Circular Rail (KCR), or the slowdown of schemes such as the Gwadar international airport and Gwadar coal power plant.
"When in opposition, Imran Khan and his PTI party had reservations about the utility of CPEC for Pakistan. They associated this initiative with PML-N. Thus, when PTI came into power, it paused work on it for a review. At that time we saw the PTI ministers giving public statements about corruption in CPEC projects and overpricing of schemes by Chinese companies. These factors created an element of mistrust between the two sides," Zafaruddin Mahmood, Pakistan's former special envoy on CPEC between 2015 and 2017 and president of the Lahore-based thinktank, Understanding China Forum (UCF), told this correspondent in an interview.
"Then we had the pandemic that led the Chinese government to lock down their country to protect the lives of its citizens. The PTI government didn't have experience and it couldn't engage Beijing to remove this element of mistrust. By the time Imran Khan understood the need for closely working with China and the significance of CPEC for Pakistan's economy, it was already too late. The damage had been done and it's not easy to undo that in a short span."
But can we revive the old momentum? "Well, it will take some time before CPEC catches its lost momentum. But the new government of Prime Minister Shehbaz Sharif is now engaging Chinese authorities. Our foreign minister Bilawal Bhutto Zardari recently visited China and the prime minister himself has spoken with top Chinese officials and is personally trying to remove the problems facing Chinese firms operating in Pakistan.
"The premier is also working on the resolution of the issue of payments to Chinese independent power producers and finding a long-term solution for it. He has been to Gwadar twice to show his support for CPEC and the Chinese companies working in Pakistan. Indeed, there still is some scepticism in Pakistan based on the experience of last few years, but that must be fought against," Mr Mahmood argues.
When asked about Pakistan's exclusion from the recently held Global Development Initiative (GDI) dialogue organised around the BRICS (Brazil, Russia, India, China and South Africa) conference, he said the criticism that Beijing didn't invite Pakistan to participate in GDI dialogue is misplaced.
"Pakistan's participation was blocked by India as the organisation takes decisions with consensus from each member of the group having veto power. The Chinese authorities had informed our foreign office about that. Pakistan is an important member of the Friends of the Global Development Initiative group and China attaches great importance to Pakistan's important role in promoting global development, promoting the implementation of the United Nation's 2030 Agenda for Sustainable Develop­ment and regional cooperation."
Mr Mahmood points out that the recent Islamabad visit of high-ranking Chinese politician and Politburo member Yang Jiechi represents the return of old warmth in cooperation between the two countries.
Mr Yang is considered a personal representative of President Xi Jinping because of his position in the Chinese hierarchy and is the first such high-ranking Chinese official after its foreign minister to go for a foreign visit since the outbreak of the pandemic and consequent lockdown in China.
"That he chose Pakistan to be his first stop testifies to the importance the Chinese authorities attach to Pakistan. It reflects their support for Pakistan and is a manifestation that Islamabad remains an important ally of Beijing like always.
"I believe that some projects under the CPEC like ML-1 and KCR will be revived in the near future. A meeting of the Joint Cooperation Committee is expected within the next two months or less after a long time. I can say that sincere and genuine efforts are being made and the initiative will regain the lost momentum," Mr Mahmood, who has recently been appointed SAPM on CPEC, underlines.
He doesn't agree that Pakistan has taken expensive loans from China under the CPEC initiative. "The interest on the government-to-government debt basically averages out to less than 2 per cent, considering the large amounts of grant assistance China is giving Pakistan. For example, China has developed Gwadar deep seaport at a cost of $198 million with its own money. Likewise, it is establishing an international airport in Gwadar at a cost of $250m besides several other socioeconomic projects undertaken across the country.
"Pakistan, in fact, is the largest recipient of Chinese grants and assistance across the world. In the case of commercial Chinese loans, the return is a little bit higher though."
He believes that Pakistanis must understand that CPEC is much more important for our country than for China. "Indeed, being a flagship project of the BRI, the progress on it will help China send the message across the world that BRI is good for the developing countries. But Pakistan remains the primary beneficiary of the Corridor project," Mr Mahmood contends.
He says Gwadar in particular will benefit massively from the Chinese grants. "Most Chinese grant projects like a seaport, airport, a state-of-the-art hospital, water desalination plant and skill training centre being built through Chinese grants are all located in Gwadar in Balochistan.
"They are working on projects to help resolve the problems of power and drinking water for the Gwadar residents, as well as creating employment opportunities for the local population by distributing free fishing nets among fishermen and solar panels among the residents of Gwadar. Then, we have a proposed coal power plant there. But we must remember that Balochistan is very big and it is not the responsibility of the Chinese to develop that province."
Yes, he adds, there are some problems but once economic activity opens up following the start of the Gwadar airport operations, it will push new opportunities for the local population. Moreover, the Chinese are also developing the Gwadar Free industrial Zone, which has been delayed due to our failure to finalise an incentive package for the investors. Then the availability of water and electricity there is a major issue. Still, we see Chinese investors have set up a food processing unit, a marble refinery and a fish processing factory in Gwadar. So it is progress."
Published in Dawn, The Business and Finance Weekly, July 4th, 2022
Follow Dawn Business on Twitter, LinkedIn, Instagram and Facebook for insights on business, finance and tech from Pakistan and across the world.