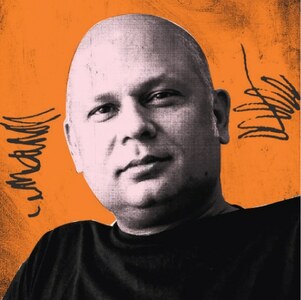 We live in the age of fiction but — perhaps because of this certain part of the world to which we belong and the cultures spread over centuries that we inherit — reading, rendering or composing verse continues to run in our blood.
Besides Pakistan's native languages, English has established itself as one of our mediums of creative expression. Undoubtedly, it is not the most superior medium — as some among our English-speaking elite readers and writers argue, privately if not publicly. Our creative genius is still realised far more in our native languages than in English. But it is important to take note of the fact that our literary writing in English has come a long way and is being appreciated by readers elsewhere.
However, our poetry receives much less recognition than the fiction we produce. Yet even then, seasoned and fresh voices continue to add substance to the body of Pakistani Anglophone poetry. There is a definite quality to many of the works being produced. Two recent examples are the volumes This Side of the River by veteran Ahmed Rashid and The Shade of Longing and Other Poems by young Fatima Ijaz.
Rashid is one of our most celebrated journalists and authors. An expert on geopolitical and foreign policy issues, with half a dozen books and hundreds of features, articles and reports to his credit, he has been a regular contributor to the national and international press.
His book Taliban: Militant Islam, Oil and Fundamentalism in Central Asia was not only a bestseller, but is considered a most influential work on the subject. Another unique aspect of his life is the years he spent in Balochistan, participating in the armed insurgency during the martial rules of Gens Ayub Khan and Yahya Khan.
In This Side of the River, Rashid recollects his life — including the years he spent in the rugged mountains and dusty plains of Balochistan — in verse. But we must remember that there is a difference between memoirs and memories.
Memoirs are built on experiences; memories are the dregs of those experiences. Rashid has picked up those dregs and skilfully turned them into exquisite poetry. Those familiar with his serious analytical and journalistic writings will be pleasantly surprised to find the innate artistic ability that this collection of poems brings forth.
He was part of a struggle, but his expression is neither overwhelmed by crass sentiment nor morbid nostalgia when he writes about people and places, emotions and aspirations.
It is also important that Rashid has highlighted the tragedy that is Balochistan. He shares the anguish that a sensitive soul experiences when seeing people being denied their basic rights, living in abysmal, sub-human conditions and then, eventually, being forced to fight.
In a country where there is an official insistence on erasing any such memories that challenge the narrative of power, such poetry becomes more significant. But the sensitive soul that physically joins the struggle against oppression also has a caring family and a worried father back home. That brings guilt and creates a dilemma that smothers the soul.
Many of Rashid's poems have a certain directness that, at times, comes face-to-face with the aesthetic appeal, but then swiftly retreats. This prevents him from preferring craft over substance, without compromising on the craft. In his poem 'Incident 2: Savour a Deep Breath', he writes:
Shepherd, poet, fighter, overworked lover/ Your few fragile years have vanished like/ A meteorite across the open sky, leaving us/ Trembling in the unaccustomed darkness
In 'Children's Playground', he writes:
When they reach the plains, the children/ Of the ravished Baloch keep off/ The roads. At the faintest sound/ Of a truck, they press themselves deep/ Into ditches, hands over ears, and/ Little girls disappear into their mother's skirts
Rashid's 'Poem for My Father' resonated with me instantly. He writes:
The schemes you came with/ This time, 'to save me', have cost/ Months of thought, care, love/ But I sit before you and dash them with silence/ A brooding quietness you cannot penetrate/ Perhaps my guilt, perhaps my guilt/ At what I have done to your life
Fatima Ijaz, whose collection was published just about the same time as Rashid's, introduces us to a very different cycle of memories. In fact, the five sections in which The Shade of Longing and Other Poems is divided are called 'Memory Book I', 'Memory Book II', 'Barzakh' [Purgatory], 'Sceptic' and 'Leave-Taking'.
Each section has its own flavour, but the poems read like links in a chain. It is the chain of memory that keeps us tied to both past and present at the same time. In some sense, this chain also defines what the future holds for us.
Rashid mostly looks outward, even when blending the inward with the outward. Ijaz goes deep inside her existential being and then recalls moments of love, longing, ecstasy and sorrow.
There are poems about her mother, the night watchman, spiders and cacti. She intermingles the temporal and the spiritual. Her extraordinary poetic imagination emboldens her to smile at both the ordinary and the divine. She smiles, but not laughs. She treads carefully between compassion and indifference.
Ijaz's training in English linguistics and literature makes it convenient for her to invoke references from a wider memory of the creative experience of past generations. Her poem 'Dialogue with Urdu Language' is a combination of literary and political comment on Urdu and English being frenemies.
It is also reflective of the generational shift that has taken place in Pakistan within the educated middle class when it comes to English being the first language. But it causes angst among those who want to remain rooted. In 'Song of Discomfort' — that I particularly like — Ijaz says:
Sometimes a song simmers (glimmers)/ Like bruised, intellectual rain/ It pours infinitesimal on un-awakened grass/ Other times it answers as a/ Moody, summer breeze/ Are you listening?
The columnist is a poet and essayist. He has recently edited Pakistan Here and Now: Insights into Society, Culture, Identity and Diaspora. His latest collection of verse is Hairaan Sar-i-Bazaar
Published in Dawn, Books & Authors, June 5th, 2022