As 2020 passed, it left so much behind for us to understand — the changes, patience and life! It brought so much with it in so many ways, but what did it do for us gastronomically?
For all the chaos the year left behind, I think it gave us something important to ponder over, an entire human gestation period. Nine months of families gathered around the dining table, celebrating, sharing all kinds of occasions, moments, disappointments and, unfortunately, sometimes tears as well. During this time, the common thread and forever connector was, and is, creativity in the kitchen, cooking, sharing recipes — food.
This understanding must be realised with a sense of overwhelming reverential respect, stirred with wonder, a sense of family, community, sharing and love. Mothers, family and friends within the bubble of safety, nurtured each other by finding unique ways of creating magic around the table.
That is one of the most important kitchen lessons I learnt during this time, now that I have the luxury to reflect on it from the lens of the present into the past. That's the thing about reflection, memory and editing. It cleans up leaving the lessons behind, as if, when they appeared in real time, they descended from a halo of perfect understanding and not after struggle, suffering and challenges.
Dark, sticky and delicious chicken teriyaki is easy to cook at home
I developed a new appreciation for cooking, the importance of ingredients and the direct nurture and nourishment it provides. Everything that can be made at a Michelin Star restaurant or at a dhaaba, can be accomplished in mom's kitchen.
I served food in plates, with cutlery that may have otherwise been reserved for entertaining. I, now, often serve meals in formal china and porcelain. The cutlery is sparkling and silver, the glasses crystal clear, and the food can swing both ways, simple or sublime.
As humanity we went to a very dark space in 2020 but, in the end, we have found hope in the form of immunisation. To celebrate this ray of light, I decided to make homemade Chinese and Japanese, and serve it with some pizzazz.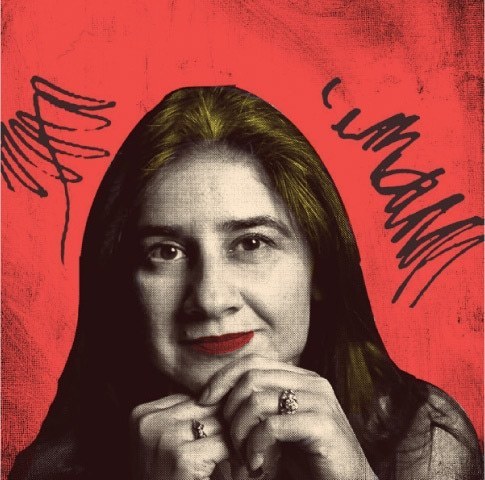 Here's from my kitchen to yours.
Teriyaki Chicken
Ingredients
1 1/4 lbs boneless skinless chicken breasts, cubed
1 tablespoon olive oil
Teriyaki Sauce
1/4 cup low-sodium soy sauce
1/4 cup water
2 tablespoon honey
1 1/2 tablespoon packed light brown sugar
1 tablespoon rice vinegar
1/4 teaspoon toasted sesame oil
2 teaspoon peeled and minced fresh ginger
2 teaspoon peeled and minced fresh garlic (2 cloves)
2 teaspoon cornstarch
Pinch of salt or to taste
Method
Heat olive oil in a wok over medium-high heat. Add chicken and let it brown for a few minutes, flip and continue to cook until almost done.
While chicken is cooking, in a bowl whisk ingredients for sauce, stir in the sauce with the cooked chicken and continue to cook and toss until sauce has thickened; it may take a few minutes.
Serve warm garnished with green onions and sesame seeds if desired.
Egg Fried Rice
Ingredients
2 cups rice, boiled
4 to 5 eggs, scrambled
1 large onion
4 garlic cloves
1 cup boiled peas
1/2 cup shredded carrots
1 cup chopped green onions
Salt to taste
1/4 cup to 1/3 cup soya sauce
Oil to taste
Method
Boil two cups of rice and set aside. Take five eggs, scramble with salt and set aside. In a large skillet, pour oil as needed, fry one large sliced onion until translucent, throw in four crushed garlic cloves, a cup of boiled peas, half cup shredded carrots, one cup chopped green onions, stir on high heat. Pour ¼ cup low sodium soya sauce, and immediately fold in rice, keep folding on high heat, adding cooked scrambled eggs, salt to taste, and eyeballing a little more soya sauce to taste.
Serve with chilli garlic sauce (vinegar, chilli powder, crushed garlic, ½ teaspoon toasted sesame oil), and honey soya sauce, (one teaspoon honey, soya sauce, thinly sliced green chillies)
Sides
Serve with a side of tempura shrimp, egg rolls, separately boiled and pan seared vegetables (cauliflower, mushrooms, carrots, corn, peas, wok-seared in olive oil and salt).
Published in Dawn, EOS, January 10th, 2021