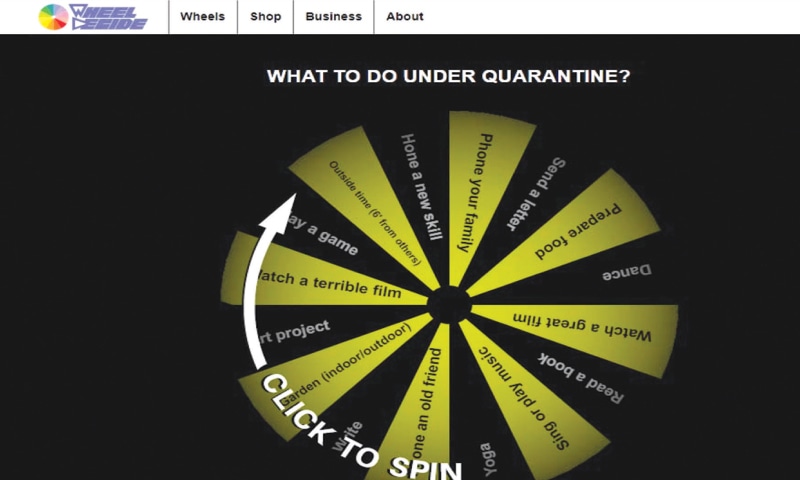 Hey kids, have you ever seen an interesting wheel game on any TV show, where contestants have to spin the wheel and see what it brings for them? If not, then today, you are going to spin the wheel for yourself and see where it stops, is it fun or is it a challenge at www.wheeldecide.com — a site where you have lots of wheels to spin and can also create your own!
Wheel Decide is an online spinner tool that allows you to create your very own digital wheels such as decision-making, prize giveaways, raffles, party games, challenging friends, etc. Just spin the wheel and see the fun.
You may have seen these wheels in game shows where someone spins it and wherever the dial or whatever pointer it has stops, the contestant gets that or that is what his next move is. Isn't it fun and exciting? Yes, now you create your own or choose any from the site.
The website is created in grey and black theme, so it doesn't give you a feeling of fun and entertainment; however, the content is still wonderful. You can go through the site's menu from the top, with sections like "Wheels", having wheels the site has already made for the visitors. You can buy stuff related to the promotion of the site from the section 'Shop', while 'Business' section shows you how in various fields the wheels have been used.
The category "wheels" is too long to choose from, such as tools, music, games, comedy, entertainment, travel, sports or food. After choosing the category, see the wheel if it fits your demand, if not, you can modify it by scrolling down below the wheel and choose from "Make/Modify Wheel" to customise your wheel. You can also choose from colour options, adjust the length of spin, and much more.
If you want to save a wheel, it requires signing in with your Facebook account.
So have fun by creating and spinning the wheels at www.wheeldecide.com
Published in Dawn, Young World, August 1st, 2020