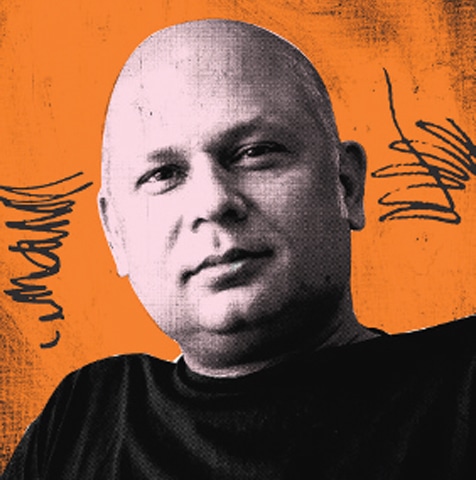 Dr Rakhshanda Jalil is one of those rare language scholars and literary translators who have an exceptional command over English, Urdu and Hindi. Besides, she offers valuable insights into how history and politics shape literature and how literature embodies the psyche and memory of individuals and communities. Her recent work is an edited volume, Jallianwala Bagh: Literary Responses in Prose and Poetry, which commemorates the centenary of the Jallianwala Bagh massacre in Amritsar. For young Pakistani readers in particular — who are either denied access to learning history at all or are only introduced to selective texts — let me briefly relate what happened at Jallianwala Bagh on April 13, 1919.
On the occasion of the Baisakhi festival, people gathered at the Bagh to celebrate the festival and peacefully protest against the Rowlatt Act, passed by the British government, which limited civil liberties. They also demanded the release of two nationalist leaders, Saifuddin Kitchlew and Satyapal. Brig Gen Reginald Dyer asked his troops to open fire on the unarmed gathering, killing hundreds of people, including children 10 or 12 years old. The figures for the dead — belonging to all faiths practised in India — vary from 350 to 1,200; hundreds of injured remained unattended for long and died of their wounds. According to Dyer, his troops fired 1,650 rounds of live ammunition. This was a major tragedy, but representative of the colonial violence perpetuated in British India and other colonies across continents. This brutality of the colonial rulers caused a national uproar and fuelled anti-British sentiments in Indian politics like never before.
Jallianwala Bagh captured the feelings and imagination of writers like few other events. In Jalil's book, the most outstanding piece of prose she has herself translated is Ghulam Abbas's 'Reengnay Walay' [Those Who Crawled]. Abbas writes that, after the massacre, an English woman was roughed up by some locals in one of Amritsar's lanes. Although she was rescued by others, it was decreed under the martial law that natives who had to cross the lane would have to crawl along on their bellies. The story narrates touching scenes where people are humiliated at the hands of military guards before two young men start crawling on their bellies, but keep turning back to crawl again rather than leaving the lane. When they begin the third round, the irritated white sergeant, accompanied by a Gurkha soldier, threatens to shoot them. The young men gleefully tell the guards that they were only competing with each other.
From Sohan Singh Misha to Josh Malihabadi and from Saadat Hasan Manto to Chaman Nahal, the book's wide range of poetry and fiction offers both direct and subtle commentary on the grave suffering inflicted upon our previous generations under colonial rule. Jalil herself has done the translations of the most poignant pieces. She is joined by several others, from Amarjit Chandan to Raza Naeem.
As far as mainstream public messages through the media and teaching history through curricula is concerned, the powers-that-be in India are fast trying to reinvent their past. Their desire is to create an amalgam of mythology and history that suits the current ideology in power: Hindutva. It was shocking to hear a man say on some Indian television channel that the Jama Masjid in Delhi was, in fact, Yamuna Mandir. That is taking the Taj Mahal-being-a-temple argument to the next level.
In the case of Pakistan, our powers-that-be have — as the slang English language expression goes — 'been there, done that.' For instance, we can raise a statue of Ranjeet Singh in Lahore to appease Sikh sentiments, but wouldn't name a square after the non-communal freedom fighter Bhagat Singh, who hailed from Jaranwala and was hanged in Lahore in 1930 with his comrades Sukhdev Thapar and Shivaram Rajguru. They were leaders of the Hindustan Socialist Republican Association along with Chandra Shekhar Azad, Ashfaqullah and Ram Prasad Bismil, and must be recognised as heroes of the independence movement for both Pakistan and India. Only a few would remember that, in 1929, Quaid-i-Azam Mohammad Ali Jinnah made a speech in favour of Bhagat Singh on the floor of the Imperial Legislative Council. We have also named the border gate with India at Wagah 'Bab-i-Azadi [Gate to Freedom]' although we were not freed from New Delhi's rule, we were freed from London's.
This was a major tragedy, but representative of the colonial violence perpetuated in British India.
There are many more examples that can belabour this point. Even if one accepts that Amritsar is now in India, what bars us from properly remembering the Babra massacre near Charsadda, the Qissa Khwani Bazaar massacre in Peshawar, and the battle put up against the British by Hoshu Sheedi in Sindh? The only saviour in this case can be the creation and propagation of an alternative memory bank to be able to understand our history and civilisations — its successes and failures, achievements and pitfalls. This cause is championed by the works of literature produced by our poets and writers. Power is not only at odds with art and literature because of its potential for immediate subversion, power prefers forgetting over memory, while art and literature preserve and transmit it to future generations.
Like there was no befitting national commemoration marking 150 years of the 1857 War of Independence in 2017, there were only a few small events to mark the centenary of the Jallianwala Bagh massacre, including a conference at the Lahore University of Management Sciences and a session at the recently held Islamabad Literature Festival. Personally, I feel a connection to Jallianwala Bagh because it is imprinted in my mind from childhood. My maternal grandfather, who hailed from Amritsar, would recount the terror unleashed on innocent people on that fateful day. But the much greater connection is the sadness I feel because of the continuity of the British Raj transforming itself into the Brown Raj and inflicting upon us similar violence and terror to this day.
The columnist is a poet and essayist based in Islamabad. His latest book is a collection of verse No Fortunes to Tell
Published in Dawn, Books & Authors, October 20th, 2019