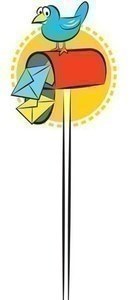 More international cricket please!
We are thrilled to see the Sri Lankan team in Pakistan once again, as it was attacked in the past and then international cricket vanished from Pakistan. Their visit is motivating for youngsters as it provides us with an opportunity to witness performances of international players on our home grounds.
We hope to see other teams arriving in Pakistan too, with the efforts of the Pakistan Cricket Board. As a citizen of Pakistan, I request the government and PCB to promote more international cricket in Pakistan.
Zakir Karim,
Kech
Subject dilemma
After matric exams, we mostly see students get confused about selecting subjects for college. There is insufficient student/career counselling available, especially for students in the rural areas.
So, this is the duty of the senior students, schools, colleges and authorities to provide younger students with some direction so that they are able to choose subjects carefully according to what they want to do in future. More programmes should be organised in this regard so that when we go to college level, we are guided well and placed in the right path for going into our careers.
Zaheer Doshambay,
Balnigwar
Grade retention
This is with reference to your article "How to cope with repeating a grade" (YW, September 25, 2019).
The writer gave excellent tips for those students who have to repeat a grade. I agree that if the student doesn't achieve good grades, he/she should repeat a grade because if a student's academic base is not strong, it will become difficult to study in higher classes. The student would probably not understand anything.
The student should analyse his/her mistakes and this should be the first task. Next, the student should work on the weak points and study harder than before. Students should approach their teachers in free periods if they want to ask something that they couldn't understand in class.
Maaz Asad,
11 years, via email
Water shortage
The major problem behind the increasing scarcity of water is the dearth of dams in our country. After 1960, no huge dams were built in Pakistan and that is the main cause of water scarcity, leading to decline of the agriculture sector.
Rain water is flowing freely and going into oceans instead of being stored in reservoirs and being used to fulfil the needs of the citizens.
I, therefore, urge the government to build dams so as to safeguard Pakistan from drought or severe water shortage in future.
Abdul Waheed,
Kech
Published in Dawn, Young World, October 5th, 2019