ISLAMABAD: In what is ample testimony of the lavish lifestyle of the country's politicians, Pakistan Peoples Party Parliamentarians (PPP-P) chief Asif Ali Zardari uses six bulletproof luxury vehicles, owns thousands of acres of agricultural land and property in Dubai and has spent millions of rupees on his passion for arms, horses and livestock.
According to details of his assets submitted with his nomination papers, he has a United Arab Emirates Iqama and owns over a dozen properties in Pakistan, besides his share in five properties inherited from his slain spouse Benazir Bhutto.
But contrary to the claims of his political opponents and media reports that he owns palaces in France and Dubai and properties in other countries, including the United Kingdom, he has declared that he owns just a single property outside Pakistan — an open plot in the Al-Safa Second area of Dubai, purchased at some unspecified time for an amount equivalent to around Rs100 million.
According to details of assets submitted with nomination papers, Bilawal has two villas in Dubai, 20 properties in Pakistan
The total value of his assets comes to around Rs758.66m — almost half of that owned by his son Bilawal Bhutto-Zardari.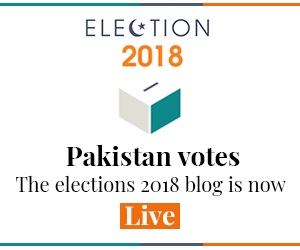 Asif Zardari owns three Toyota Land Cruisers, two BMWs and one Toyota Lexus – all bulletproof. The cost of the unspecified number of horses and cattle belonging to him has been put at Rs 9.9m and he possesses arms and ammunition worth Rs16.60m.
He has shown an investment of Rs12.9m in 'Land Marks' — apparently a real estate business venture — and Rs890,000 in Asif apartment (Huma Heights). He has stated that he does not have any business capital outside Pakistan.
While the former president has mere Rs1.07m investment in the Zardari Group (pvt) Limited and the Park Lane Estate (pvt) Limited, he has given a loan of Rs4.50m to the Zardari Group.
He holds Rs209m cash in hand, Rs89.76m deposited in the Silk Bank and Rs1,000 in the Sindh Bank's Larkana Branch.
Mr Zardari has two properties in Clifton valued at Rs111.51m, a 2,000 square yards plot in the Defence Housing Authority, Karachi, purchased for Rs850,000 and a house in Nawabshah worth Rs22.56m.
He has numerous agricultural properties in Nawabshah, Larkana and Tando Allahyar areas apart from around 7,400 acres of farmland obtained on lease in Tando Allahyar, Matli, Badin and Nawabshah.
Unlike his father, Bilawal Bhutto-Zardari, chairman of the PPP, is a billionaire who owns about two dozen properties in and outside Pakistan as well as investments and bank accounts in Dubai and the UK.
The young Zardari has around Rs50m cash in hand and his bank accounts hold merely Rs13.86m, including Rs1,000 in Sindh Bank's Larkana branch. He does not own any vehicle.
He too possesses a UAE Iqama, and the details provided at the time of filing nomination papers for NA-200 Larkana show the value of Bilawal House in Clifton, Karachi, at Rs3m.
Mr Bhutto-Zardari has two villas in Dubai, one gifted and the other inherited.
He has 20 residential, commercial and agricultural properties across Pakistan, mostly inherited or gifted by parents, grandfather and others.
While he has Rs1.25m government bonds gifted by his mother, his shares in the Zardari Group and the Park Lane Estates are worth Rs1.11m and have been gifted by his father and grandfather.
He has 22 investments in Dubai and one in the UK, mostly gifted by his mother and inherited.
Within Pakistan he has arms and ammunition worth Rs3m and furniture, other items of daily use and valuables worth Rs3m.
Mr Bhutto-Zardari has submitted that in 2017 he paid a total of Rs237,152 income tax from rental income, bank profits, agricultural income and foreign income, but on the following page of his statement he has claimed to have paid Rs3.95m agricultural income tax.
Caretaker Prime Minister Nasirul Mulk and his spouse are also wealthy persons, owning several properties in the country and abroad.
The ECP on Tuesday released the statement of assets of Mr Mulk, who has Rs102.47m in four bank accounts in the country, two vehicles worth Rs5.80m and jewellery and furniture etc worth Rs9.60m.
His properties in Islamabad include two one-kanal residential plots in D-12 and G-14, a two-kanal residential plot in Bahria Enclave and two apartments worth Rs79.76m.
Besides, he has several properties and shares in several properties and businesses, including a flour mill and a CNG station in Swat and Peshawar.
As Mr Malik's wife is a Singapore national, she has shares in properties in Singapore and London worth $714,280 and 272,850 pound sterling, respectively. She also has investments worth $722,590 and a mortgage of $380,363 against property.
Published in Dawn, June 20th, 2018