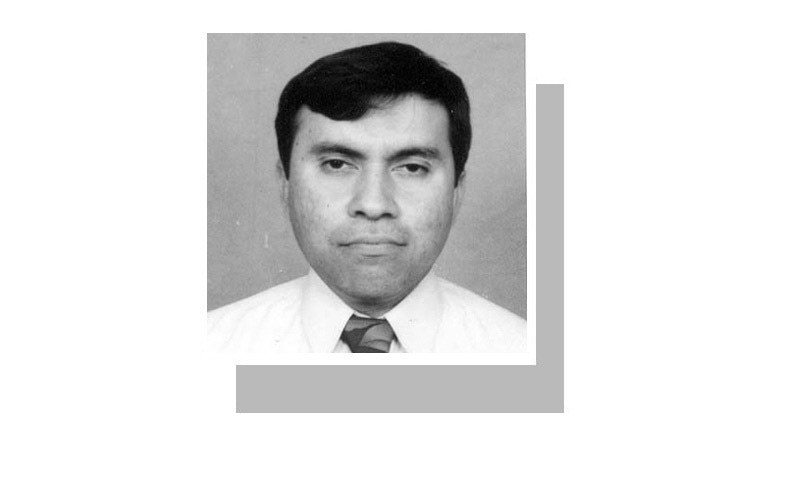 ON Nov 13, the military and civilian leaderships of Pakistan appeared on the same page during the operationalisation ceremony of Gwadar port and testing of the China-Pakistan Economic Corridor's western route. An impressive array of development components related to road transportation, railways, port airport development (in Gwadar), energy and warehousing constitute the revealed dimensions of the corridor initiative. No doubt many more will follow.
Barring some dissenting voices, political forces and provincial administrations have generally welcomed CPEC and are working to connect with it to reap greater benefits for themselves and, perhaps, their people. However, there seems to be little effort vis-à-vis the general preparedness of the planning and implementation apparatus at the national, provincial and local levels to connect Pakistani people — especially the proletariat, entrepreneurs, manufacturers, traders and the like — with the project. While the corridors of movement and connectivity are discussed with much rigour and energy, the territorial and spatial impacts of CPEC are not being considered. Whether urban, sub-urban and logistic-based settlements shall be able to reconcile and adjust to these physical developments remains an unaddressed concern.
An immediate outcome of corridor-based developments is a rapid rise in land values along the arteries of movement in suburban and rural settings. Land and real-estate enterprises tend to cartelise to acquire land along strategic locations. Development of high-end neighbourhoods along the Super Highway between Karachi and Hyderabad is one example. All along the western and eastern routes, ruthless investment sharks are likely to expropriate land from existing owners. As a consequence, the working classes here will be pushed out and marginalised. Capitalists may also elbow out indigenous livelihoods in many parts of the alignments and corridors. Subsistence fishermen in Gwadar were concerned about the closure of the old fish harbour and shifting of the people to a new site. Farmers in Gilgit-Baltistan fear possible loss of cultivable land to non-agricultural uses for CPEC. Consultations with stakeholders can help evolve solutions to many such issues.
---
####Working classes and indigenous livelihoods along the CPEC route are at risk of being marginalised.
The Gwadar-Kashgar route is to pass through Turbat, Panjgur, Besima, Surab, Kalat, Mastung, Quetta, Qilla Saifullah, Zhob, D.I. Khan, Mianwali, Balkasar, Hasan Abdal, Abbottabad and Gilgit. Once the work begins, speculators are certain to descend and begin acquiring strategic land and locations. This would adversely impact the many downtrodden in these areas. Also, these cities and settlements do not possess adequate warehousing or service delivery capacity to facilitate high-end trade. Basic urban infrastructure in these locations — Quetta and Gwadar included — is very deficient. Clean drinking water, sewerage and waste collection, modern livable housing, healthcare and educational facilities are either non-existent or primitive. In the aftermath of three recent terrorist attacks in Balochistan, the wounded had to be shifted to hospitals in Karachi. Ordinary residents in these areas will be deeply disappointed if CPEC fails to bring a positive change in their daily lives.
A key concern raised by some political groups is the possible in-migration of working-class people from KP, Punjab and Sindh to Balochistan. The prevailing demographics in Turbat, Panjgur, Gwadar and Kalat show a low-population density. The existing population does not possess the necessary skill sets and diversity of occupational requirements essential to sustain a mega enterprise as demanding as CPEC. Hence the fear of becoming marginalised in the wake of newly arriving workers and investors is not unfounded. But intelligent and politically appropriate handling of this challenge can create an environment for healthy coexistence.
Strategic grant of amnesty to misguided Baloch youth, targeted subsidies in the form of skill development and employment, synergising commercial partnerships between locals and incoming investors are some options. These steps should be taken from a political platform with the establishment's tacit support. If a stable Baloch middle class and local entrepreneurs evolve due to CPEC, it would be a huge service to the underdeveloped province.
It is well known that the first trading convoy was facilitated by the establishment as a test case, with extraordinary security and backup. Later, the dictates of the free market will prevail along CPEC routes. Business enterprises and transporters will decide the route and the port. With the Karachi-Peshawar Motorway moving towards completion and Karachi-Lahore railroad section getting revitalised, the importance of Karachi will become paramount again. Cities and settlements in the south and centre of Sindh — especially along the corridors of movement — will become re-strategised.
Hubs of business, warehousing and services will be needed all along the axial routes. Many branch routes will be required to connect the main CPEC corridors with existing towns, cities and upcoming energy projects. Enormous coordination will be required between the federal and Sindh governments.
Also, if Sindh wishes to benefit comprehensively from CPEC, it shall have to analyse how new centres of growth and investment could be generated in the province's north to benefit the Hyderabad-Nawabshah-Sukkur loop and adjoining zones. Without self-managed cities, the fruits of development may remain elusive to the vast proletariat in Sindh's secondary cities.
Many prerequisites are needed in CPEC's planning, development and implementation. The Planning Commission must initiate a national spatial planning exercise to scientifically adjust CPEC and related activities in the country's urban and regional geography. This plan, along with physical and operational details of logistics and services, may identify direct and indirect impacts of the proposed developments. Environmental damage and impact on livelihoods and indigenous modes of production must be minimised to make CPEC a sustainable and realistic intervention.
Proper institutional arrangements must be put in place to plan and execute CPEC-related development. A regulatory platform should be created where the physical development decisions and project proposals can be examined without fear or favour to any individual or group. The government may consider creating a CPEC land and transport authority to comprehensively plan and manage the corridor and allied locations and functions. Lessons can be drawn from the TEN-T programme across the European Union which is managed by an exclusively created Innovation and Networks Executive Agency.
The writer is chairman, Department of Architecture & Planning, NED University, Karachi.
Published in Dawn November 22nd, 2016