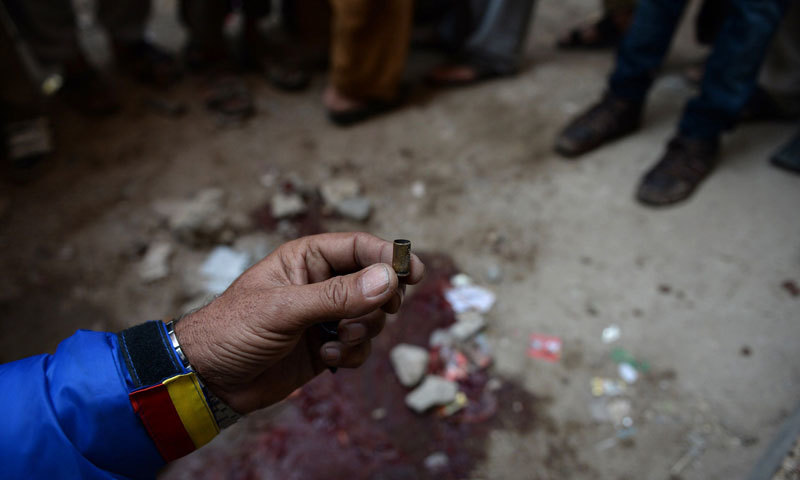 PESHAWAR: Unidentified men attacked a polio team on Wednesday in Bajaur Agency's Nawagai tehsil, killing one worker and leaving another injured.
Assistant Political Agent (APA) Nawagai Fayaz Ali Sherpao said unknown gunmen fired at polio workers Ruhullah and Arifullah as they administered polio drops to children in the Kamangara area of Nawagai tehsil near the Pak-Afghan border.
Polio worker Ruhullah died on the spot while Arifullah received injuries, Sherpao added. The injured worker was rushed to a nearby hospital for treatment.
The Tehreek-i-Taliban Pakistan (TTP) took responsibility of the killing.
The attack on the polio team today comes just a day after a polio team in Mansehra was attacked. Two lady health workers and a policeman were killed in Tuesday's attack.
The polio team in Mansehra was vaccinating children on the second day of a three-day anti-polio drive in the district when they were attacked.
Know more: Gunmen kill two female polio workers, policeman in Mansehra
Pakistan is one of only three countries where polio remains endemic.
Attempts to eradicate it have been badly hit by militant attacks on immunisation teams that have claimed 76 lives since December 2012.
Militants claim the polio vaccination drive is a front for espionage or a conspiracy to sterilise Muslims.
Last year, the number of polio cases recorded in Pakistan soared to 306, the highest in 14 years.