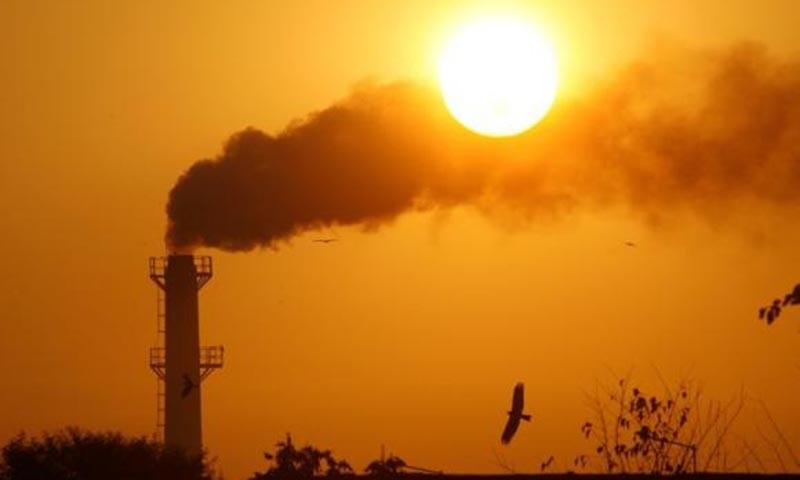 KARACHI: Apart from damaging public health and crop cultivation, heavy fog mainly created by hazardous emissions from the coal-based Indian steel mills are causing a loss of $2 billion annually to Pakistan's aviation industry.
The Sindh coast doesn't face the threat of complete drowning from the intruding sea by 2060 as was recently reported in the press, but there are all indications that Pakistan would be seriously impacted by changes in weather conditions, which would become more intense in the coming years. Building dams could help Pakistan prevent flooding.
These were some important points highlighted by deputy director general of the meteorological department Dr Ghulam Rasool at a press briefing held on Saturday. It was arranged by Green Media Initiative in collaboration with the Karachi Press Club.
Speaking to journalists, Dr Rasool said that though Pakistan's case was briefly discussed in last year's report of the Inter-governmental Panel on Climate Change (IPCC), scientists in the country had detailed information on climate change that would impact the country in the coming years.
"Pakistan ranks 10th among countries that would suffer the most from climate change. Every aspect of the phenomenon would impact us. Our coasts are now more vulnerable to tropical cyclones as their intensity would increase in the Arabian Sea and reduce in the Bay of Bengal," he said, adding that sea level rise would contribute to sea intrusion.
According to Dr Rasool, of the total 8,123 glaciers in Pakistan, only 8,000 are advancing while the rest are reducing. The Siachen Glacier is the fastest melting glacier in the world. The deployment of armed forces of both Pakistan and India in that region is also contributing to decline in the ice mass.
"The change in monsoon pattern would aggravate flooding in rivers. Although intense monsoon would be experienced in Punjab and Khyber Pakhtunkhwa, flooding would occur in Sindh and Balochistan that might be experiencing a dry spell at that time," he said.
Late, early or prolonged onset of monsoon, he said, would badly impact cultivation.
"Tarbela and Mangla are our only water reservoirs. Their water storage capacity has already reduced by 35pc due to silt deposits," he said.
He favoured smaller dams but said that they couldn't work in heavy rain scenarios. "It is up to us how we make use of that water. Either we let it flood and devastate our land and people, or conserve it."
He rejected press reports on the submergence of Karachi, Thatta and Badin by 2060 and said there was no scientific basis for that statement. "But, sea level rise would contribute to sea intrusion and affect land agricultural productivity."
On Karachi, he said that the city had expanded out of proportion and there was a need that the government banned its further expansion and established another city to house more people.
Trans-boundary pollution, he told the audience, was spreading. "It's the wind blowing from the east to the west that brings pollutants to Pakistan and then these coal emissions spread to Khyber Pakhtunkhwa, Punjab and (now) Sukkur," he said.
The hazardous emissions, he said, were affecting the aviation industry, public health and crop cultivation.
"The fog gets intense during January and December and is broken only with a rain spell. The cloud cover prevents plants to carry out photosynthesis," he said.
Published in Dawn, February 15th, 2015
On a mobile phone? Get the Dawn Mobile App: Apple Store | Google Play