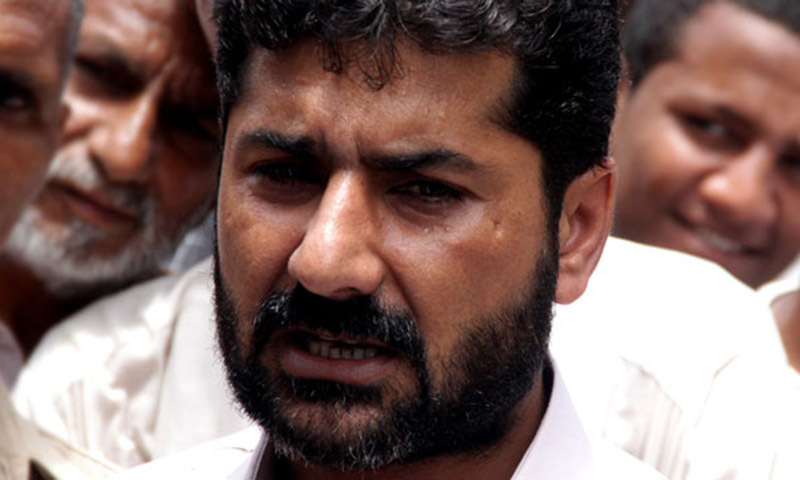 KARACHI: A police team headed by Karachi's Senior Superintendent Police (SSP) Investigation South Zone has been constituted with the mandate of bringing Uzair Baloch, an alleged leader of one of the gangs operating in crime-infested Lyari, back to Karachi, sources in the police department said on Tuesday.
Uzair was arrested in Dubai by the Interpol on Monday while he was crossing into the United Arab Emirates from Oman by road.
The police team will report to deputy director of the Federal Investigation Agency (FIA) in Muscat which will contact Interpol.
Uzair will then be handed over by Interpol to the FIA who will hand him over to the police team. The police team will bring Uzair back to Karachi for further judicial process.
The process is likely to take up to 30 days and although other members of the team haven't yet been notified, it is likely to have two to three more members aside from SSP Investigation South.
Also read: Uzair Jan Baloch — a profile
Once known for his loyalty to the Pakistan Peoples and close contacts with the party's leaders and senior members in the Sindh cabinet, eg former home minister Dr Zulfiqar Mirza, Uzair Baloch took over as leader of Peoples Amn Committee in Aug 2009 when the notorious Abdul Rahman Baloch alias Rahman Dakait was killed in an encounter more than a year after the PPP government came to power. Though the committee is presented as community group by its leaders, it is blamed for its criminal activities which included killings, extortion and drugs business both by police and rival parties of the PPP.
His relations with the PPP started souring after April 2012 when the police launched 'Lyari operation'. The two-week siege came to an end without any major arrest, but left a number of people, including policemen, dead.
The very next month the Sindh government announced bounty on most wanted criminals of the troubled Lyari neighbourhood. Uzair Baloch carried a prize of Rs 2 million on his head.
Explore | Footprints: Tenous 'truce' in Lyari
The head money notification, however, was withdrawn a month before the May 2013 general elections — seen as a move by the PPP-influenced caretaker set-up to appease the Peoples Amn Committee, which enjoyed street power in Lyari, the party's stronghold.
Differences within the Peoples Amn Committee and the widening gulf with the PPP government finally forced Uzair Baloch to leave Pakistan.
In June this year, Islamabad, on a request by the Sindh government, had asked Interpol to issue red warrants of Uzair and Noor Mohammad alias Baba Ladla. The latter was at one time Uzair's close-aide, but later turned his rival.