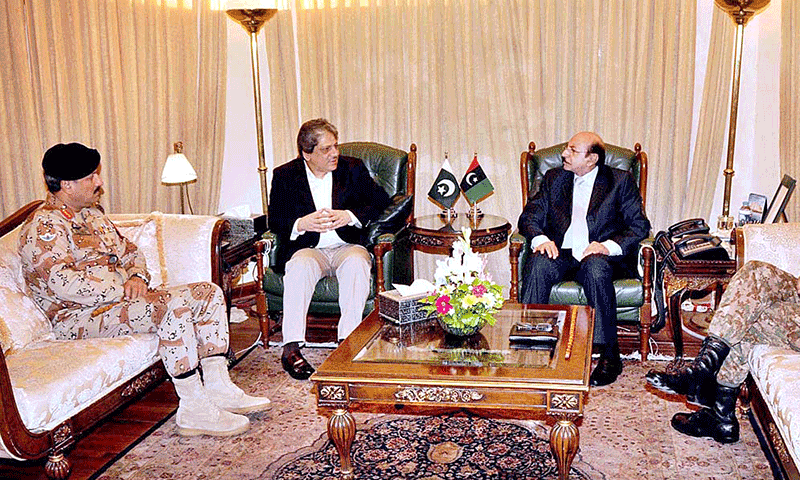 KARACHI: In the backdrop of an army operation in North Waziristan, the Sindh government has decided to register every person coming to any city or town of the province from upcountry, insisting also that it will not allow internally displaced persons (IDPs) to enter the province.
The provincial government took this and other decisions at a meeting held at the Chief Minister House. Governor Dr Ishratul Ibad, CM Qaim Ali Shah, the Karachi corps commander, the Rangers director general, the Inspector General of Police and other senior officials attended the meeting.
Briefing newsmen about the decisions taken at the meeting, Sindh Information Minister Sharjeel Inam Memon said on Monday evening that every individual coming from outside would be registered at the inter-provincial borders.
He said individuals would be allowed entry only when they satisfied the authorities about the purpose of their visit and the name of the person whom they intended to see.
He appealed to the people to carry their national identity cards while travelling to avoid any hardship.
Announcing that the government had issued a red alert, the minister said that the army had been called in but it remained on standby and would act as a quick response force.
He said it was also decided to activate security of all sensitive installations and ensure checking at all provincial borders as well as entry-exit points include rail, road, sea and air.
Mr Memon said that a ban was being imposed with immediate effect to bring out or hold all processions, rallies, public meetings, etc under Section 144 of the criminal procedure code across the province.
The meeting also decided that the governor would consult and ask all political and religious parties to avoid holding public meetings or organising rallies under the given circumstances. The law enforcement agencies would also contact political and religious parties to seek their cooperation.
By another decision, the minister said, it was made obligatory on the part of all hotel managements and guest houses to inform the respective police stations about details of their guests and submit their data on a daily basis. In case of any suspicion the emergency centres of the army, Rangers and police should be informed immediately, he added.
He also said that a joint operational committee comprising representatives of the army, Rangers and police would formulate a joint strategy for carrying out a coordinated action in case of any eventuality.
Published in Dawn, June 17th, 2014