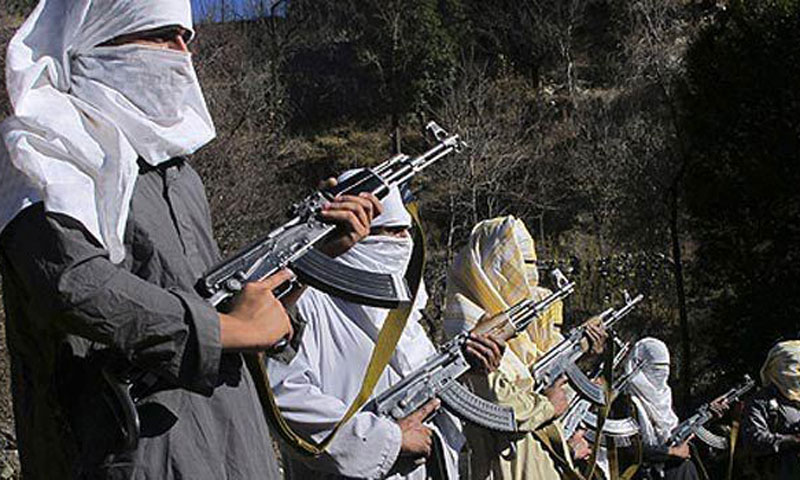 MIRANSHAH: The Pakistani Taliban on Wednesday insisted US drone strikes in the country's northwest must stop before they will consider peace talks with the government.
The main Pakistani political parties last month backed a government proposal to seek negotiations with the militants, who have been waging a bloody insurgency against the state since 2007.
The main umbrella Tehrik-i-Taliban Pakistan (TTP) faction responded with a list of preconditions, including a government ceasefire and the withdrawal of troops from the tribal areas along the Afghan border where the militants have hideouts.
TTP spokesman Shahidullah Shahid told AFP any ceasefire must include an end to US drone attacks in the tribal areas, which have been targeting suspected Taliban and Al-Qaeda militants since 2004.
"A ceasefire alone is not sufficient. The stoppage of drone strikes is essential, otherwise, if drones continue to strike, we will not accept the ceasefire," Shahid said.
The Pakistan government publicly criticises the strikes as counterproductive and a violation of sovereignty, but Washington considers them an effective tool in the fight against militancy.
The TTP's demand adds a new challenge to the already bleak prospects for talks, hit hard by three attacks in a week in the northwestern city of Peshawar, which killed 142 people, the vast majority civilians.
The scale of the violence shocked Pakistan and prompted vehement denials of responsibility from the TTP central leadership.
Past peace deals with the Taliban have quickly broken down and been sharply criticised for allowing the extremists time to regroup before fresh attacks.