The Sindh government on Friday imposed a pillion riding ban in various cities of the province, including Karachi, for September 28 and 29, to maintain law and order during processions and Rabiul Awwal gatherings.
The directives, issued by the Sindh Home Department, were prompted by a letter from the provincial police chief, who had advised immediate measures to avert any potential incidents and uphold law and order throughout the province.
As per the directive, the ban will be enforced within three districts of Karachi, specifically Central, East, and South Zones. In the Central district, the ban will be in effect on the 11th and 12th of Rabiul Awwal; in the East district, it will be imposed on the 8th, 11th, and 12th of Rabiul Awwal. In the South Zone, the ban will take effect on the 7th, 8th, 11th, and 12th of Rabiul Awwal.
The ban will also be in effect on the same days in Sukkur, Larkana, Shaheed Benazirabad, and Hyderabad.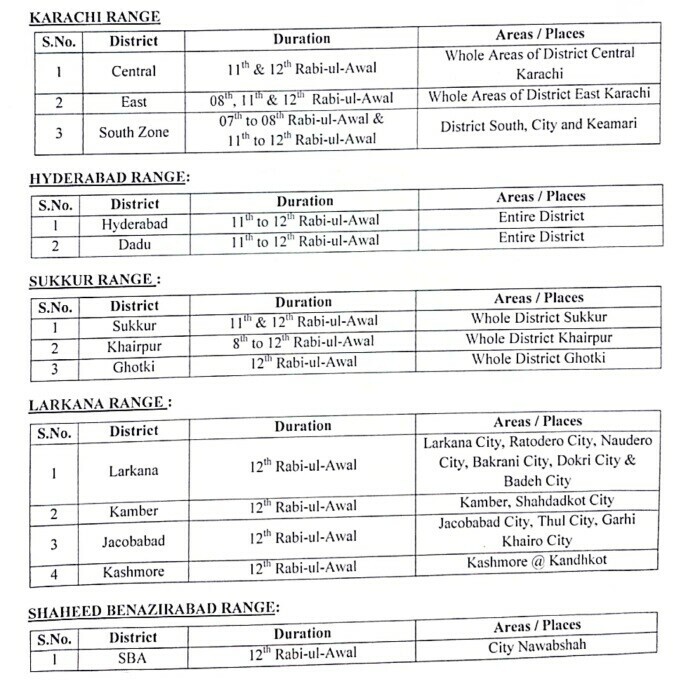 "The Government of Sindh, in exercise of the powers conferred under Section 144 (6) Cr.P.C. do hereby impose ban on pillion riding of motorcycle/scooter in various zones/districts of province of Sindh," said a notification issued by the Home Department.
It, however, added that the ban would not be applicable on women, children below the age of 12, senior citizens, journalists, law enforcement personnel in uniform and employees of the essential services.
The notification said police stations were authorised to register complaints under Section 188 of the Pakistan Penal Code (PPC) in writing for the violation of section 144 CrPC against violators of the orders.