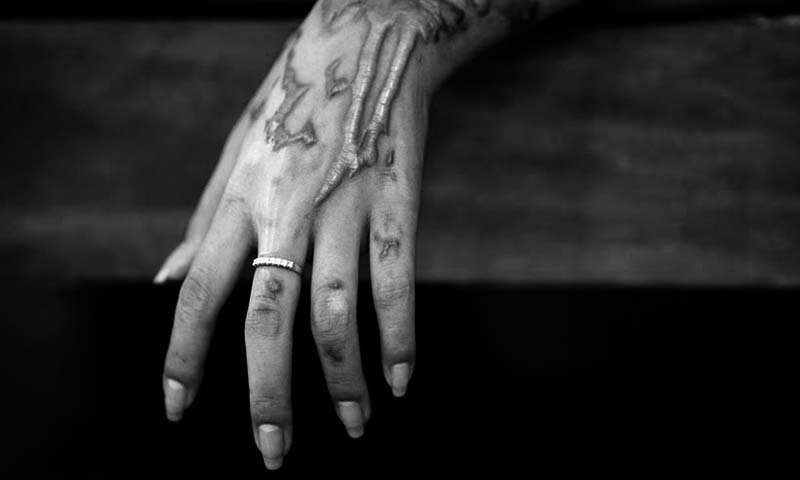 KARACHI: A 47-year-old transgender person was killed in an acid attack in the Korangi area on Wednesday, police said.
Korangi SSP Shah Jahan Khan said that a friend of transgender Ghulam Mustafa, identified as Qaiser Fayyaz, threw acid on the former over some personal dispute.
He said he died during treatment at the Burns Centre of the Dr Ruth Pfau Civil Hospital Karachi.
The police said neighbours heard screams of the victim at around 8am and they rushed to his home near Lal Masjid in Bilal Colony of Korangi. He suffered serious burns on different parts of body including face.
A police officer said that the victim told the police at the hospital that Fayyaz had warned him "not to go here and there, and meet anyone else".
The suspect fled after the crime.
Maid found murdered in ex-SHO home
A 45-year-old woman was murdered in the house of former Sachal SHO Haroon Korai in Saadi Town on Wednesday, police said.
Sachal SHO Aurangzeb Khattak said Mughli Lalu worked as a domestic help in the house of the ex-SHO. An unknown person entered the house near Umer Masjid, stabbed her and fled, he added.
He said other family members were present there while she was cleaning the courtyard when the incident occurred.
The police rushed to the spot after receiving information from the son of the former SHO, he added.
Korai along with others was arrested recently by the Counter-Terrorism Department for his alleged involvement in the killing of a Customs informant who was kidnapped in a police mobile from Surjani Town and killed in Bin Qasim.
The body of the maid was taken to the Jinnah Postgraduate Medical Centre to fulfil medico-legal formalities.
Published in Dawn, October 7th, 2021