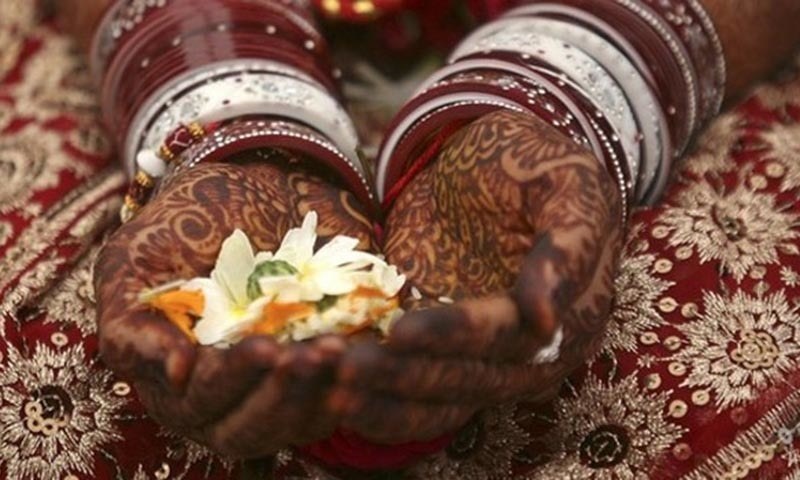 DERA MURAD JAMALI: Police on Saturday rescued an orphan teenage girl, who was being allegedly forced to marry an old man, and arrested four people on abduction charges.
Addressing a press conf­erence, Senior Superin­ten­dent of Police (SSP), Jaffar­abad, Sardar Hassan Musa­khail said that the 13-year-old girl was abducted 20 days ago from Hyderabad when she was on her way to school.
A police party headed by CIA in-charge Gul Hassan Behrani raided the house of Mashooq Ali in Muhabat Shaikh village where a ceremony for her marriage to Mashooq was under way.
The SSP said the police arrested Mashooq Ali, his father and two witnesses, including the Nikkah Khawan, on the charges of abducting and forcing the girl to marry the old man.
Later, the girl and Mashooq Ali were handed over to the Hyderabad police.
Published in Dawn, July 11th, 2021