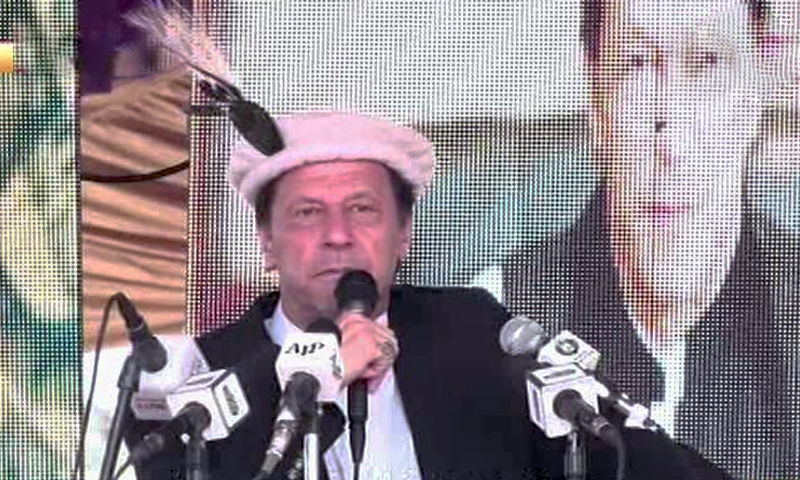 ISLAMABAD: Prime Minister Imran Khan on Wednesday said a recent survey conducted by Gallup Pakistan had concluded that Pakistan Tehreek-i-Insaf would win upcoming elections in Gilgit-Baltistan scheduled to be held on Nov 15.
In a meeting with his spokespersons, the prime minister expressed satisfaction over the survey and said ruling PTI will make its government in the GB.
A participant of the meeting told Dawn on condition of anonymity, that the prime minister was looking quite satisfied on the PTI's election campaign in Gilgit-Baltistan.
He quoted the prime minister as saying: "The Gallup survey is a success of PTI in Gilgit-Baltistan elections."
According to media reports, the survey unveiled that Prime Minister Imran Khan was the most popular leader in GB followed by Bilawal Bhutto Zardari and Nawaz Sharif. Around 30 per cent of voters believed elections will be transparent and free of rigging.
When asked about which political party they would go for vote on the Election Day, 27pc of Gallup respondents reportedly said they would vote for PTI, 24pc for PPP and 14pc for PML-N.
Prime Minister Khan asked his spokespersons to vigorously confront opposition and its narrative at all fronts. The meeting also reviewed other important issues like economy and inflation in the country.
He said jailed leader of the opposition in the National Assembly Shahbaz Sharif had been indicted in a money laundering case and now he [Mr Sharif] had to tell the court that how laundered Rs25 billion landed in his bank account.
PML-N president Shahbaz Sharif and others have been indicted in a money laundering case by an accountability court in Lahore on Wednesday.
The prime minister said his party demanded day to day hearing of corruption cases against Shahbaz Sharif.
Talking about price hike of essential food items like wheat/wheat flour and sugar, the prime minister said the centre and two provincial governments of ruling PTI were working to stabalise the prices.
Published in Dawn, November 12th, 2020