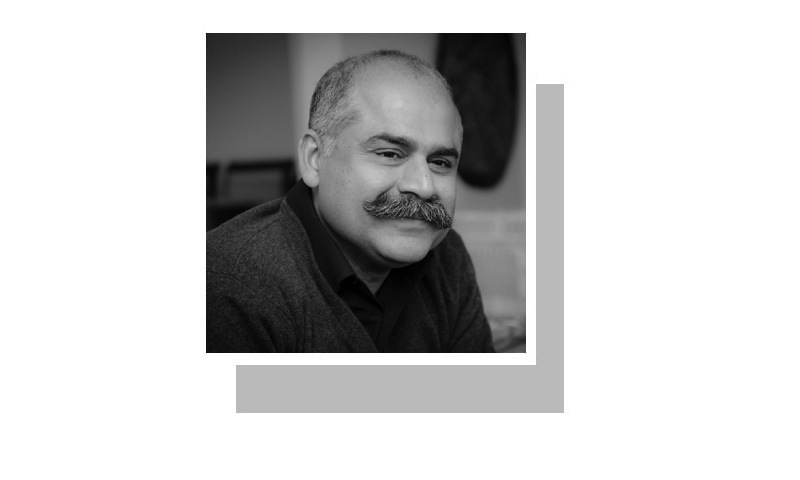 SINCE his first speech to the nation on the coronavirus, Prime Minister Imran Khan has repeatedly called for a debt write-off for poor countries. The IMF and World Bank have since asked their donors to consider a suspension of debt repayments from affected countries. The exact contours of the proposed programme will emerge in due course, but it is important to understand what such programmes are. Neither suspension of debt repayment, nor an outright cancellation, means that the beneficiary country can spend the amount thus saved as it pleases.
Conditions attached to such programmes are imperative. Remember, the power-sector circular debt vanished from the books one day only to reappear in a few months as the PML-N government had not installed proper mechanisms against its recurrence.
If the Highly Indebted Poor Countries Initiative started by the IMF and World Bank in 1996 is anything to go by, such programmes entail tough qualifying criteria, ie a certain level of poverty determined by per capita income. Pakistan could not qualify because successive governments had fudged the numbers and our 'claimed' per capita income was much above the threshold.
The coronavirus-related debt initiative may not have specific poverty criteria and focus, instead, only on the severity of the virus's impact. It must, however, insist that participating countries spend the savings from debt servicing on health, education, livelihoods, social protection and other human development endeavours. In the absence of such conditions, these resources will go towards non-productive and grandiose political projects.
Covid-19 has given us a chance to rethink our social practices.
The IFIs are galvanising funds running into trillions of dollars to help the world economy recover from virus-related downward trends. In Pakistan, they must make sure that any government, whether federal or provincial, undertakes at least stroke-of-the-pen reforms, like deciding once and for all who would run the Jinnah Post-Graduate Medical Centre, or the National Institute of Cardiovascular Diseases in Karachi. Similarly, the provincial governments must decide if public-sector hospitals are to be run by private operators.
On a related subject, social-distancing and self-quarantine have provided us with an opportunity to rethink some of our long-standing cultural practices. For instance, if the ban on large gatherings stretches over a long period of time, can we try austere, no-frills weddings, where only a few family members participate, while observing all the precautions to stop the spread of the virus? Friends and family can deposit salami online in a designated bank account. The millions that would be otherwise spent on ostentation by both families can be gifted to the newlyweds who can invest it in stocks to get a financial head start in life.
Yes, we all know that stock markets are crashing, but remember the contrarian advice on investment: 'when there is blood on the exchange floor, it is time to buy'. The bride and groom can decide to donate part of the gift money to the government's corona initiative.
A word of caution here before exhorting the 'large-hearted Pakistanis' at home and abroad to give generously in this time of trial: the government must make public an audit report of the much-trumpeted dam fund and use all of it to fight the pandemic.
It also may be high time for fashion and associated industries to finally get out of the wedding apparel rut. They can use the lull to go back to their drawing board and start designing stuff that is practical, both for the domestic market and export, when the markets rebound, as they eventually will.
Let us not forget the boys and girls whose only opportunity to interact with the opposite sex are at the dholkis and mehndis that seem to have outshone the actual wedding, just like the chaand raat dislodged Eid a few decades back. Our tech entrepreneurs and digital startups should think of designing culturally appropriate platforms that enable likeminded people to find each other — you do not have to call them 'shaadi.com'.
Let us also look at the workplace. The virus has forced us to rethink our socialising routines, especially greetings and goodbyes. One has always wondered what it is with all the handshakes and hugs between co-workers who meet every day. Even when virus subsides, the common flu and other seasonal maladies are not going to disappear. Just imagine how much trouble we can avoid, not to mention work-hour losses, because of these unnecessary social practices. One does not want to be over-prescriptive, but how about restricting handshakes for when you join or leave an organisation?
Hugs at the workplace can be limited to within 24 hours of observance of Eid, Christmas, Holi or any other festival. Since we are asking people to choose between a three-day closure or a licence to hug, the former will win, hands down, any day.
The writer is a poet and analyst.
Published in Dawn, March 30th, 2020