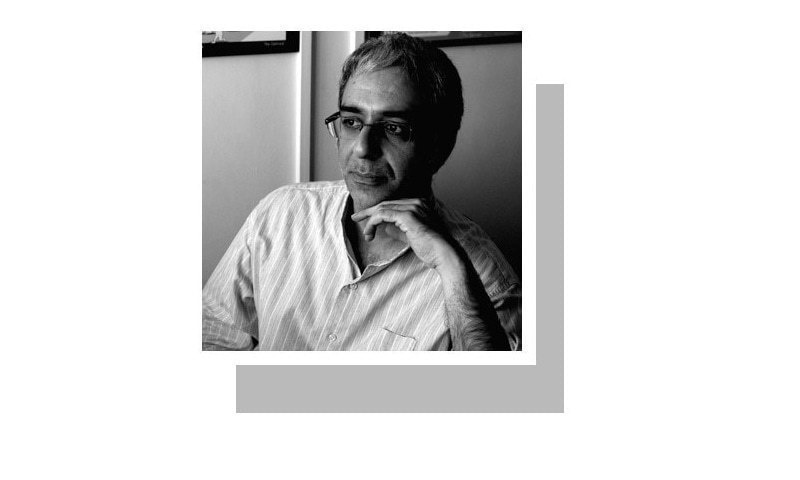 KARACHIITES often lament that, apart from the beach, there really aren't any scenic spots to visit in or around the city. But that's only because these benighted souls don't know about the hidden getaway that is Jam Chakro.
Sprawling over 500 acres, Jam Chakro is home to mountains, mists and a stunning array of wildlife that isn't afraid of humans! Of course, the mountains are made of trash and the mists are largely smoke from burning trash.
It is breathtaking in the literal sense, because breathing in through your nose would carry its unbearable stench into your nostrils, while breathing in through your mouth carries the risk of swallowing at least a few dozen of the countless flies that churn on the breezes of Jam Chakro like flower petals from hell.
Speaking of wildlife, if you look closely you may also see colonies of rats and cockroaches that live among the garbage in perfect harmony with the locals who share this scenic vista with them; living, cooking and eating among the same mountains of waste.
You may never have seen Jam Chakro and never will, but if you live in Karachi odds are that something that you have touched, used and then discarded ended up here in one shape or form, because Jam Chakro is the final destination for much of Karachi's garbage. Business is always booming here in Jam Chakro, where hundreds of trucks dump some 7,000 tonnes of waste every day, with another 2,000-odd tonnes ending up at the other landfill site of Gond Pass.
How much garbage does that leave on the streets of Karachi?
Business is always booming here in Jam Chakro.
We don't really know because we don't really know how much garbage Karachi produces on a daily basis, though there are several figures floating around like plastic bags in an open sewer: a World Bank report claims 12,000 tonnes of municipal solid waste are produced by Karachi daily, while others claim it is as high as 15,000.
Then there's the question of solid waste (of which municipal waste is merely a portion) and that could be as high as 20,000 tonnes a day. I won't bore you with the details of the difference between municipal waste and solid waste but, alas, it is in the details that the devil lies. And the devil here is the fragmented and byzantine administration of Karachi.
Because no matter how much garbage Karachi actually produces, the fact is that too much of it remains on our streets, eventually ending up blocking drains and generally adding to urban aromas and vistas. And that's largely because there is really no single governmental organisation that is responsible for garbage collection.
Yes, on paper, the Sindh Solid Waste Management Board (SSWMB) is supposed to be in charge, but in reality this function is carried out by a host of agencies that do not coordinate with one another: cantonment boards are a world unto themselves, as are various District Municipal Corporations.
And then there's the politics, where govt departments find themselves at odds because their patron political parties hate each other with a passion that often descends into farce: take the garbage slinging match between Mustafa Kamal and the Karachi Mayor Wasim Akhtar, which resulted in one of the shortest-lived appointments of all time: the 'blink and you missed it' elevation and dethroning of Kamal as 'project director garbage' in less than 24 hours. It's hilarious, until you realise that the joke is on us.
Then it gets worse: while solid waste is purportedly with the SSWMB, responsibility for sewers is with the Karachi Water and Sewerage Board, and storm drains are the purview of the Kara­chi Met­ro­politan Cor­­­­po­ration. Why this matters is because solid waste often ends up in drains, causing the kind of urban flooding we witnessed recently and so, in a logical world, these two should be under the same department.
The Sindh Building Control Authority is also part of the mess, as per Kaiser Bengali. Because of its utter inefficiency/ venality, six-storey buildings are built where the permission is for a one or two-storey building. Which means that 10 times the amount of people live on a plot than were intended to, adding to the burden of an already broken system.
There are solutions; there always are. Waste-to-energy plants are being adopted globally, and Sweden for one has become so efficient at recycling that it has to import the garbage it needs to turn into energy. In Argentina, litter pickers — aided by the suitable legislation — formed a cooperative that turned their precarious work into an actual recycling business. But first, we need to stop slinging garbage.
The buzzing of the flies is relentless, but if you were to try you could pretend that it's laughter. And why not, given that the joke is on us. The joke is on Karachi.
The writer is a journalist.
Twitter: @zarrarkhuhro
Published in Dawn, September 2nd, 2019