August 15, 2019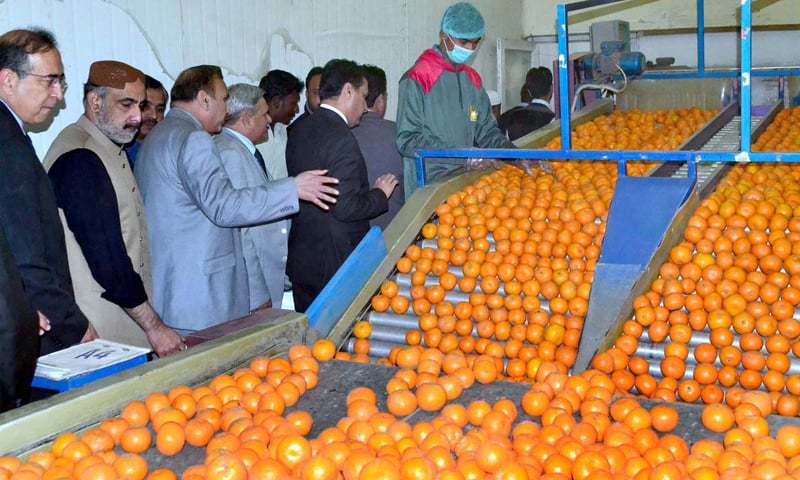 ISLAMABAD: Citrus growers have rejected the purchase rate of Rs600 per 40 kg for kinno in the upcoming season terming it a conspiracy by traders to fleece orchid owners.
The reaction came after the recent decision by All Fruits and Vegetables Exporters, Importers and Merchants Association (PFVA) and processing plants owners for the produce harvested in 2019-20 season.
A group of growers have demanded the authorities concerned to address farmers' grievances and announce reasonable rates for kinno.
Ch Ahmad Jawad, a former chairman of FPCCI's standing committee on horticulture exports and secretary general (federal) of the Businessmen Panel said citrus growers have rejected purchase rate of Rs600 per 40 kg.
"Last year the rates were Rs850 per 40 kg. The rates this year has been released to be Rs600 per 40 kg which is unjustifiable as the prices of DAP, potash and urea have gone up compared to last year and not to speak about the price of diesel that has reached to a record high level," Mr Jawad said.
He added that urea and DAP prices were Rs1,200 and Rs2,380 per bag respectively in the last government's tenure whereas currently these are pegged at Rs1,925 and Rs3,395 per bag, respectively.
He added that certain lobbies in the political set up and official mechanism were trying to give favours to kinno processing factories of Sargodha as most of the citrus orchids are situated in that area.
The growers have demanded the government to take up the matter and prevent the exploitation of growers, and find an amicable solution of the brewing crises and ensure that rights of the farmers are snatched.
"It will also help maximise exports." Mr Jawad added.
Kinno is a major export commodity of the country and constitutes 80 per cent of the citrus fruit consumed locally.
More than 98pc kinno is grown in Punjab mainly in Sargodha district due to favourable climatic conditions and adequate canal and sub-soil water.
Pakistani growers have successfully planted seedless varieties with the help of Citrus Research Institute Sargodha. The institute is responsible for undertaking research and development work on kinno and other citrus varieties.
However the area of plantation of seedless varieties is limited and there is need for application of modern techniques at all stages from growth to post-harvest processing including segregation and waxing etc, which will not only add value to the produce but improve returns for the whole chain.
Published in Dawn, August 15th, 2019