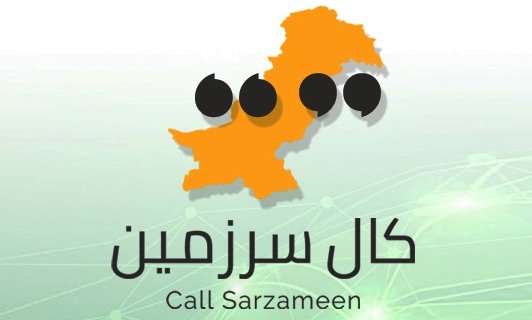 The Ministry of Overseas Pakistanis and Human Resource Development on Monday launched online complaint centre Call Sarzameen and an e-governance web portal.
Special Assistant to PM on overseas Pakistanis Zulfi Bukhari, in his speech at the launch ceremony, said: "The ministry of overseas Pakistanis is the first [ministry] that has opted for e-governance."
"I am not convinced with manual files," said Bukhari, whose appointment by the PM is being probed by the Supreme Court. "Thick files waste the entire day and nothing happens. The entire system has now been computerised; a tracking system has been created that shows updates on files."
Read: Overseas Pakistanis to be excluded from second round of by-elections: ECP
The PM's special assistant explained the purpose of Call Sarzameen and E-governance web portals, saying: "The Call Sarzameen centre will work round the clock for overseas Pakistanis across the world. Their complaints will be heard immediately, while mobile apps of Call Sarzameen will also be developed."
According to the ministry spokesperson, "Call Sarzameen is a complaint centre for Pakistanis living abroad. These complaints reach the minister, who can then take action."
Regarding the e-governance portal, the spokesperson said: "E-governance is a commendable step to digitalise the Ministry of Overseas Pakistanis and Human Resource Development.
"The paper culture is being abolished and the ministry is going online so that daily task could be processed immediately. From now on the processing of any file will not require more than a day."