Tribute to Nazia
On the morning of April 3, music lovers in Pakistan woke up to a pleasant surprise when they logged on to the Internet and saw Google paying tribute to iconic Pakistani pop star Nazia Hassan with her delightful doodle feature on her 53rd birthday.
Before the princess of Pakistani pop, Google had paid similar tributes to Nusrat Fateh Ali Khan and Noor Jehan. This goes to show the power and reach of the distinctly beautiful Pakistani music. Keep doodlin'.
Motorcycle diaries
These are good times for the Pakistan film industry, or so it seems. Why? Because after the warm reception that Asim Abbasi's film Cake has received for its strong content, another soon-to-be released movie Motorcycle Girl's trailer has caught the fancy of many cine-goers.
If the trailer is anything to go by, the film has an unusual storyline, which means Pakistani directors are now pushing the envelope with a fair degree of fearlessness. The director of Motorcycle Girl, Adnan Sarwar, surprised everyone with his first film Shah, and is now all set to do the same with his second. Even if, God forbid, the film doesn't do well at the box office, one thing is for certain: we should brace ourselves for content-driven cinema now.
For the love of Bharat
This, dear readers, was on the cards. It seems that the dusky Priyanka Chopra's honeymoon with Hollywood is all but over. News is that the actress is thinking of saying goodbye to the TV show Quantico to work in her native country India. For what project, you might ask. Well, it's apparently an upcoming film titled Bharat directed by Ali Abbas Zafar for which she wants to quit the show. Yes, the same Ali AZ who has directed two of Salman Khan's major hits Sultan and Tiger Zindah Hai, and yes Bharat too will have Sallu mian in the lead. Ah, back to square Bollywood.
Sean Penn, the novelist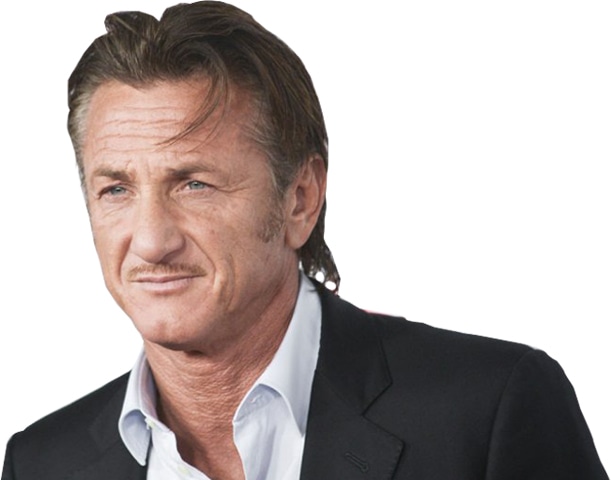 Is it a trend of sorts? First, two-time Oscar-winner Tom Hanks surprised his fans by publishing a collection of short stories Uncommon Type and now another two-time Oscar-winner Sean Penn has come out with a novel titled Bob Honey Who Just Do Stuff, though the critical reaction to both has been like chalk and cheese (Sean P's the cheesy one apparently). And check this: the central character in the novel is on a mission to kill old people.
Take note: Sean P himself is 57. He is not that old. But he will be in a few years. So, he should be careful writing such 'stuff'.
SRK, Nolan, nothing
Last week, critically acclaimed British filmmaker Christopher Nolan visited India. The purpose of his visit was to 'meet Indian filmmakers' and know the cinema culture in India.
Of course, Bollywood bigwigs wouldn't have passed up this opportunity to hobnob or rub shoulders with the celebrated director. Shah Rukh Khan was the first one to grab the opportunity. He met with Christopher N and immediately posted a picture with him on Twitter captioning it as his 'fanboy moment'. Those who are in the know believe that SRK was anticipating the word 'collaboration' to pop up in the conversation, but it didn't happen. Tch, tch … Hollywood, still a distant dream!
Fat-shaming, wrong
A reputed American magazine recently published an article 'The great sadness of Ben Affleck' in which the writer, commenting on the actor's shirtless pictures on the beach in Hawaii with a giant tattoo of a rising phoenix on his back, took a jibe at the Hollywood A-lister in the following words: "His gut is pooching outward in a way that, in a more enlightened country like, say, France, would perhaps be considered virile, not unlike the lusty Gerard Depardieu in his prime but, in fitness-fascist America, tends to read as Homer Simpsonesque."
It did not go down well with the actor's admirers who took to social media and severely criticised the article and the magazine for body-shaming him.
Ben A did not immediately react to it, but when he saw that a good number of his fans were unhappy with the piece, he tweeted: "I'm doing just fine. Thick skin bolstered by garish tattoos." Indeed sir, not just the tat, even the thick skin looks garish in the pictures.
Published in Dawn, ICON, April 8th, 2018