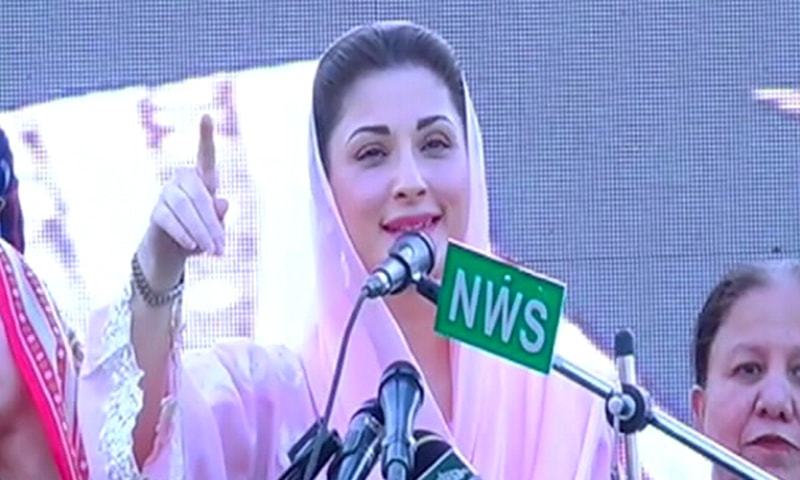 PML-N politician Maryam Nawaz on Sunday criticised the recent Senate chairman elections, terming the upper house ballot "an insult to the people and the sanctity of the vote."
Addressing a massive gathering at a rally in Punjab's Sangla Hill, Maryam — the daughter of former primer minister Nawaz Sharif — remarked: "Did you see the spectacle during the Senate elections? Did you see how it was a marketplace where votes were bought and sold?"
She enquired if the people had finally recognised those who had long been in collusion with each other, likely referring to PPP and Pakistan Tehreek-i-Insaf's alliance for the Senate chairman's election that led to the defeat of PML-N candidate Raja Zafarul Haq.
"What will they say when they come to the public to ask for votes?" Maryam said, accusing PTI Chairman Imran Khan and PPP co-chairperson Asif Zardari of political wheeling and dealing. "The ladla will say, 'I have sold your votes' and the chaheeta (darling) will say 'I have bought your votes'."
"The votes you cast for Imran will go to Zardari and the votes you cast for Zardari will go to Imran," she warned.
Maryam said the two parties which, not so long ago, were levelling accusations at each other, have joined forces 'out of their fear of Nawaz Sharif'.
Following her speech, Nawaz also denounced opposition parties' alliance in the Senate elections and called Khan and Zardari "two sides of the same coin".
Hamza Shahbaz — who had addressed the rally earlier — also criticised the PTI chief for 'hiding behind containers and his allegations of rigging' against the ruling PML-N.