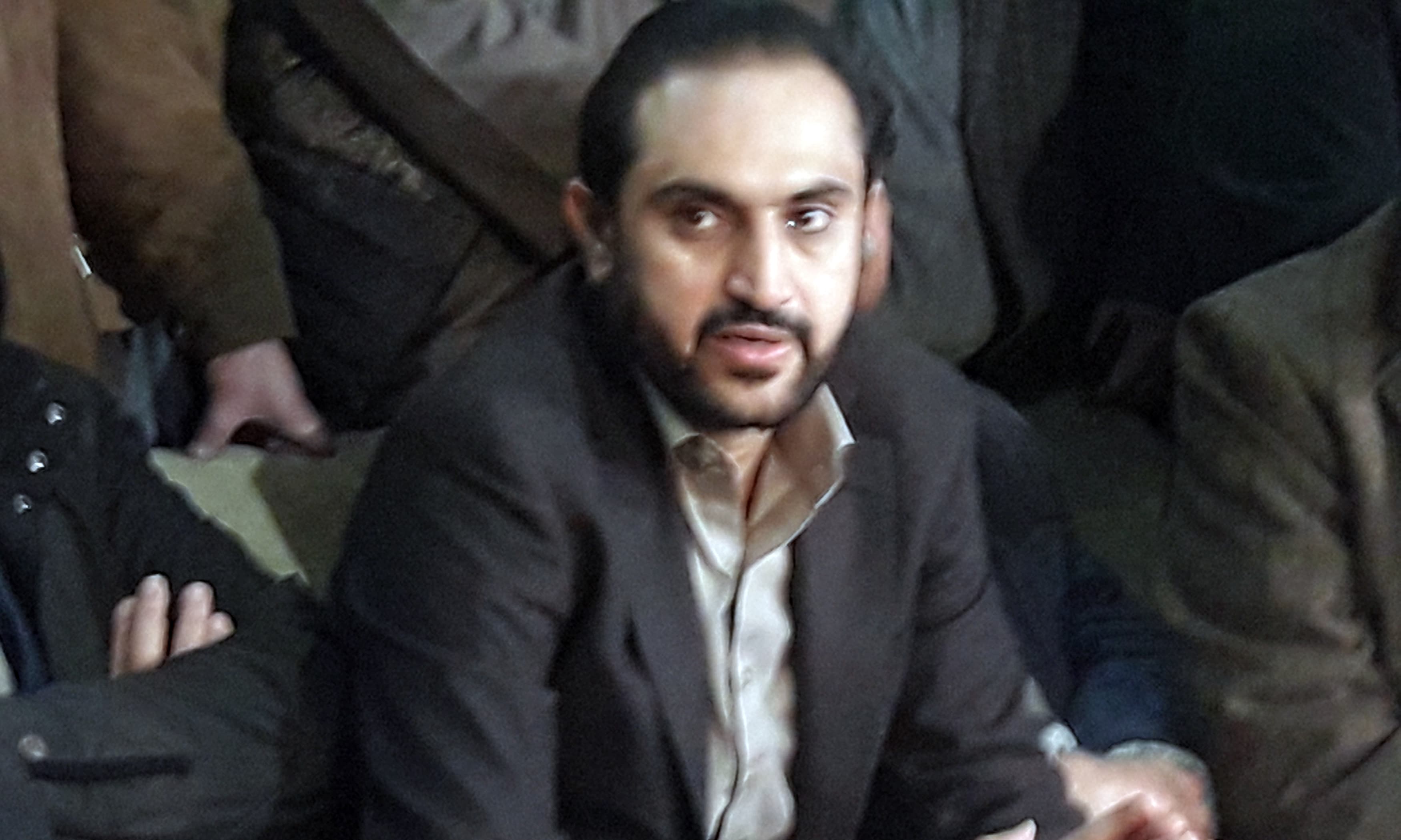 PML-N dissidents and PML-Q legislators — who forced Nawab Sanaullah Zehri to resign — have nominated former Balochistan Assembly deputy speaker Mir Abdul Quddus Bizenjo as the new chief minister of the province on Thursday.
The decision to this effect was taken during an important meeting held at the residence of a senior politician and former senator, Saeed Ahmed Hashmi, on Thursday evening.
"Yes, Qudoos Bizenjo will be the new leader of the house," Hashmi confirmed to DawnNews. The formal announcement in this regard will be made shortly, he added.
While speaking to the media, Bizenjo confirmed his candidacy and said that he will reach out to all political parties, including Pakhtunkhwa Milli Awami Party (PkMAP) and National Party (NP) for parliamentary consultation. "We will try to resolve issues in the province by keeping everyone together."
Former chief minister Sardar Jan Jamali expressed hope that Bizenjo would be elected unopposed in his brief talk, but said the group was ready to compete if it came to that.
Zehri had resigned as Balochistan chief minister on Tuesday after Prime Minister Shahid Khaqan Abbasi remained unable to contain a mushrooming political crisis in the province. His resignation was promptly accepted by Balochistan Governor Muhammad Khan Achakzai.
Opposition lawmakers were to table a no-confidence motion against CM Zehri in the provincial assembly the same day, but Zehri was reportedly asked to resign ahead of the session to spare his party — the PML-N — further embarrassment on the matter.
Nomination papers for the post of chief minister would be submitted to the provincial assembly on Friday morning and it is expected that Bizenjo will be elected on Saturday.
"With the support of like-minded legislators, Bizenjo will be easily elected as the new chief minister," Hashmi elaborated.
Bizenjo belongs to the troubled Awaran district of Balochistan and was elected on a PML-Q ticket during general elections 2013. He won the seat, obtaining only 544 of the 57,666 registered votes in the constituency as turnout was an abysmal 1.18 per cent since the separatists had called for a boycott of the elections.
Bizenjo played a front-line role in submitting the no-confidence motion against Zehri on January 2.
Former chief ministers Sardar Saleh Bhootani and Jan Muhammad Jamali, who were among strong candidates for the slot, were also present during the meeting which reached a consensus to nominate Bizenjo.
A well-thought-out power manoeuvre
The move to oust Zehri is not simple happenstance, but a well-thought-out power manoeuvre undertaken with one eye on the upcoming Senate elections, according to political pundits.
Read more: The sudden political drama in Balochistan, and why it matters for the upcoming Senate elections
With 11 senators from Balochistan set to retire in March, there is an opportunity for the ruling PML-N to increase its Senate membership, where it currently only has 21 legislators out of the total 65.
To do so, however, it is imperative that the party retain its strength in the Balochistan Assembly, which will elect senators to the upper house.
This is why recent reports of cracks forming within the party — to which Zehri himself belonged — is a major blow for the PML-N.
So far, the turmoil in the Balochistan Assembly has seen former home minister Mir Sarfaraz Bugti, Sardar Sarfaraz Domki and Prince Ahmed Ali tender their resignations, with Bugti claiming on Wednesday that more will follow in days to come.
Judging by the mood setting in, it appeared Zehri found it challenging to keep his parliamentary party united. He had, however, started playing his own cards with the sacking of PML-Q's Mir Amanullah Notezai as his special assistant on excise and taxation.