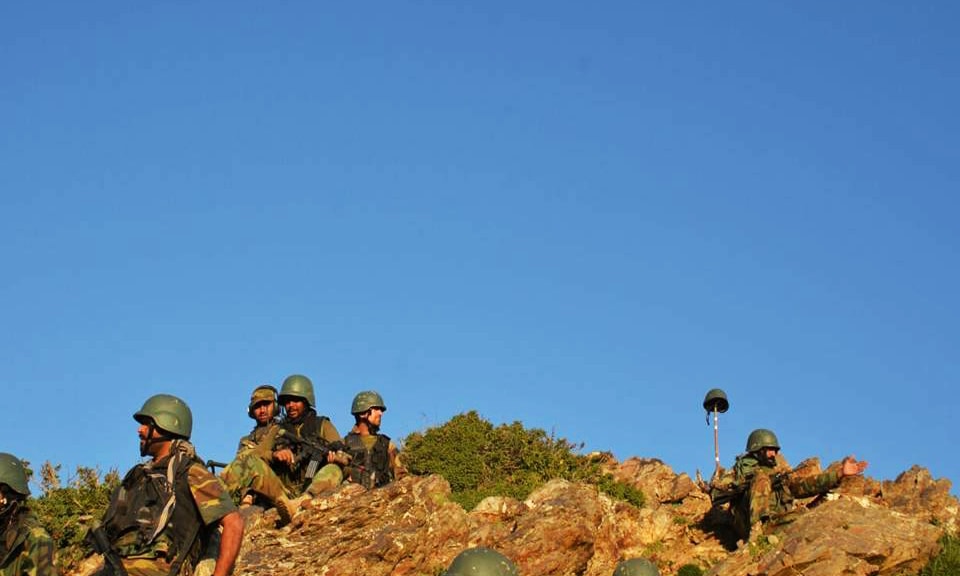 The Pakistan Army has cleared the "highest and craggiest" mountaintop near the Pak-Afghan border, killing "many" terrorists and forcing others to flee to Afghanistan, a statement issued by the army's media wing said Saturday.
The Inter-Services Public Relations (ISPR) said a terrorist hideout was dismantled during the operation at Brekh Muhammad Kandao mountaintop, a part of ongoing Operation Khyber-4 in Khyber Agency.
A cache of Improvised Explosive Devices (IEDs), arms and ammunition was also recovered, ISPR said, adding that troops had established posts at over 12,000 feet after clearing the mountain top.
Army troops including Special Services Group (SSG) commandos took part in the action during which "many terrorists" were killed while some managed to flee to Afghanistan.
"This mountaintop was being used as main observation point and its base as a transit/storage point," ISPR said.
The mountaintop was planned to be cleared a little later as per the initial plan "but with high tempo operation [sic] it has been cleared well ahead of planned timing", the ISPR said.
Khyber-4 seeks to target terrorist hideouts in what the ISPR chief had earlier called "the most critical area in the Federally Administered Tribal Areas".
The operation also seeks to 'forestall the entry' of the militant Islamic State (IS) group from across the border into Pakistan.