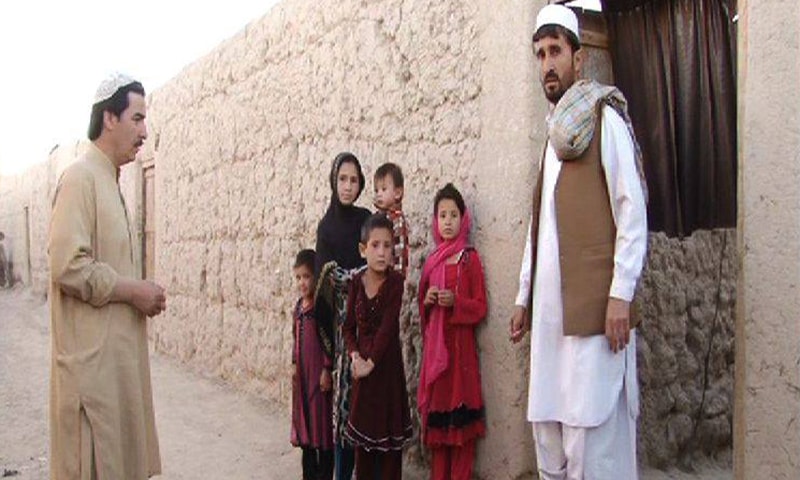 QUETTA: The deadly blast on Quetta's Sariab road, which ripped through a local bus on Monday, left dozens of families devastated.
Nadir Khan, 40, also fell prey to the powerful blast that rocked Quetta city. He was on his way home from work when the deadly blast took his life along with 10 others.
Nadir had eight children, many of whom are unaware of the calamity that has befallen them.
Yahya Khan, the younger brother of Nadir, narrated the ordeal of his broken family, saying that the "minor children of Nadir have been searching for their father in the street since morning".
"For what have we been punished, we are poor people," Yahya said in desperation as he couldn't hold back his tears.
"We want protection, we cannot even go out of our houses," Yahya said in despair as his voice lost its strength.
Nadir is mourned by three daughters, five sons and a widow.
His 11-year-old daughter Fatima couldn't even properly speak to media due to the agony she was going through.
"My father used to come late every day, we don't know what happened yesterday," Fatima tried to speak as her uncle consoled her.
"No official has visited our residence even on the second day of Nadir Khan's martyrdom", Nadir's brother told Dawn.com.
According to family members, Nadir was earning a meager amount to run his poverty-hit family which lives in a rented mud-walled house.
The family lives in Killi Arbab area of Quetta, which houses the poorest segment of the society.
Balochistan Chief Minister Dr. Malik Baloch has announced a compensation of Rs1 million for the heirs of the dead, Rs0.5 million for the seriously injured and Rs0.1 million for other injured persons.
But benefactors usually face a lot of difficulties in acquiring compensation amounts from governments.
Unidentified miscreants had planted more than 10 kilogrammes of explosives in a local bus which was detonated through a time-held device, when the bus approached Sariab Road, one of Quetta's most sensitive areas.
The blast killed 11 civilians and wounded around two dozen others. The intensity of the blast smashed the glasses of nearby shops and buildings in the area.