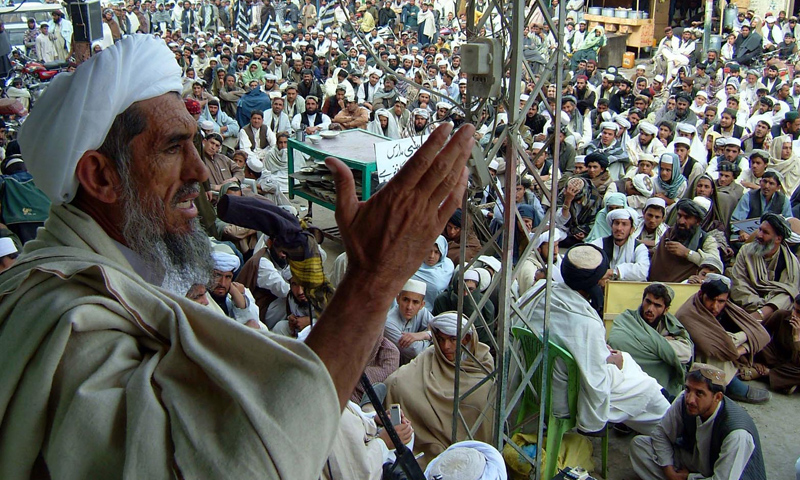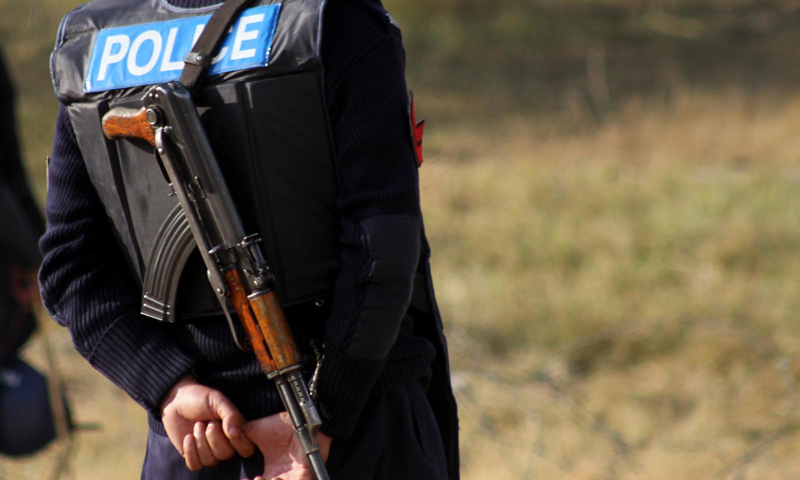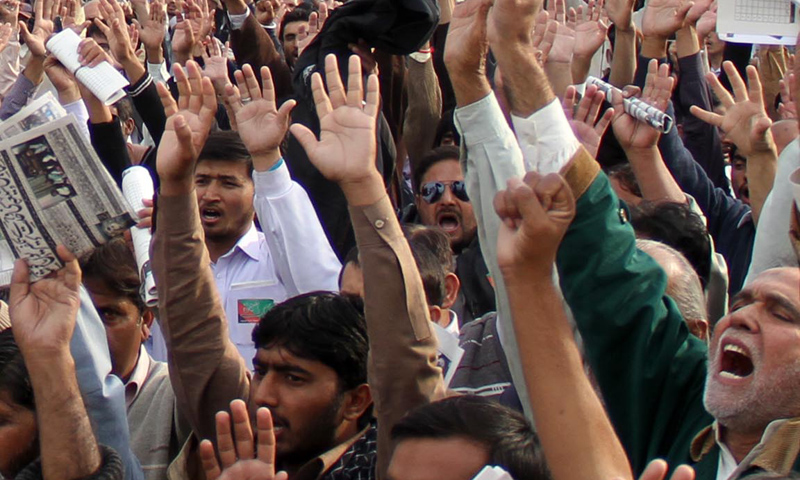 ISLAMABAD: Security was boosted on Friday as religious groups held protests across Pakistan against last week's sectarian violence in the garrison city of Rawalpindi that killed 11 people.
A heavy contingent of police, paramilitary rangers and soldiers was deployed in major cities including Lahore, Karachi, Peshawar, Quetta and Multan.
Schools, shops and restaurants were closed in Rawalpindi while roads were deserted in Islamabad as well.
Religious parties in Pindi staged a rally amid tight security, which started from Markazi Jamia Masjid Block 1 after Friday prayers in which a large number of people participated.
Maulana Ahmad Ludhianvi, who leads the Ahle Sunnat Wal Jamaat (ASWJ) organisation said: "We know how to fight against enemies of Islam and we are fighting against them."
In the southwestern city of Quetta, up to 2,000 activists gathered for protests.
Similar scenes were seen in Peshawar, where some 4,000 people answered ASWJ's call at the city's Shobha Bazaar, while thousands of protesters also gathered in the eastern city of Lahore.
In the largest city Karachi, 15,000 people attended an ASWJ rally, shouting anti-Shiite slogans.
The government deployed thousands of police and paramilitary troops in all major cities to maintain order, with the army on call in case of any violence, a police official in Islamabad told news agency AFP.
He added that extra security arrangements have been taken for the protection of imambargahs. "Extra police forces have been deployed in the sensitive areas and around the imambargahs," the official said.
Police used shipping containers to block certain roads in Islamabad and Rawalpindi, while the approaches to the diplomatic enclave, which houses foreign embassies, were sealed.
In Karachi, all shops, restaurants and gas stations remained closed and roads were deserted with heavy deployment of police and paramilitary troops.
Authorities also imposed a 24-hour ban on pillion-riding in the city in a preemptive move 'to tackle any untoward situation'.
Security was on high alert in Lahore as well.
DIG Rana Jabbar told news reporters that around 10,000 policemen had been deployed in the city and that all entry and exit points were being manned. Jabbar said that army contingents were also put on call to respond in case of any untoward event.
The call for protests had come from both Sunni and Shia organisations, including the ASWJ and the Majlis-i-Wahdat-i-Muslimeen (MWM).
The protest call was initially given by the ASWJ and later supported by Wafaqul Madaris, which runs seminaries along with other religious groups including the Pakistan Ulema Council. The Jamaatud Dawa and the Jamaat-i-Islami also backed the call.
The main organisations of Barelvis, the largest Islamic school of thought in the country, like the Jamiat Ulema-i-Pakistan (JUP), the Sunni Ittehad Council, the Sunni Tehrik and the seminaries under the influence of the JUI-F had announced that they would not come out on roads during the protest.
The ASWJ had insisted Thursday that it would only stage a demonstration at Guru Mandir to condemn the Rawalpindi violence and raise its demand for the arrest of the culprits.
The MWM, Jafria Alliance, Imamia Students Orgnisation (ISO) and Shia Action Committee announced they would hold joint protest demonstrations outside imambargahs after Friday prayers.
The Shia Ulema Council, however, said it had postponed its Friday protest.