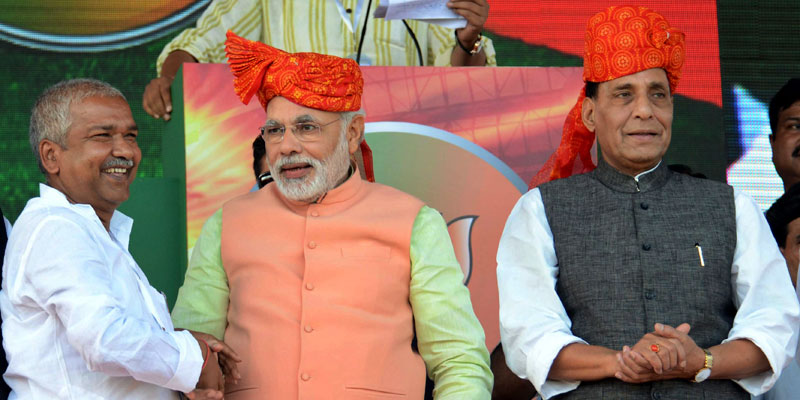 BHUBANESWAR: An Islamist militant group is believed to be behind an attack on a rally by Indian Hindu nationalist politician Narendra Modi that killed six people and wounded more than 80, police said on Tuesday.
Modi is seen as a target of militants who hold him responsible for riots in 2002, during his first term as chief minister of Gujarat state, in which at least 1,000 people, most of them Muslims, were killed.
Seven crude bombs went off on Sunday in Bihar state as Modi's supporters gathered for his rally. He was not near any of the blasts and delivered his speech despite the violence.
Senior police official S.N. Pradhan said one of the two suspects arrested after the blasts had identified a suspected senior member of the Indian Mujahideen militant group, Tehseen Akhtar, as the organiser of the attack.
The National Intelligence Agency, India's top security agency, is seeking the arrest of the 24-year-old Akhtar in connection with attacks in recent years in the cities of Mumbai and Varanasi and is investigating his role in blasts in Hyderabad city in February.
"Because of the Tehseen connection, the entire chain is established," said Pradhan, a senior police official in Jharkand state, where the detained suspect is from.
"There is no doubt that it is the work of the Indian Mujahideen."