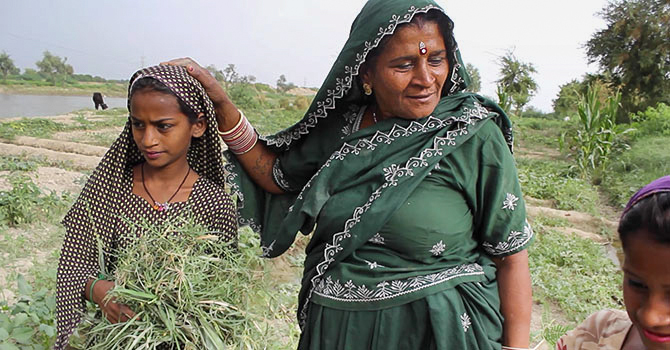 Once a landless Hari, Veeru Kohli is now running for a provincial assembly seat from Hyderabad. To hear what minorities have to say about the upcoming elections - view the videos below. - Photo by Sara Faruqi/Dawn.com
Pakistan has a total of 2.99 million registered non-Muslim voters out of which 1.40 million are Hindus, followed by 1.23 million Christians, 115,966 Ahmadis, 5,934 Sikhs, 3650 Parsis, 1,452 Buddhists and 809 Jews.
Discrimination and persecution of religious minorities is quite prevalent in Pakistan with the attacks on minorities rising in the past two years with the Human Rights Watch describing 2011 as 'disastrous'for religious minorities in Pakistan adding that they faced 'unprecedented insecurity and persecution'.
To view a timeline on the persecution of minorities click here.
Part three of "Voters' Voice" focuses on the issues that minorities face and what they expect from the government.
Watch the videos below as part three of "Voters' Voices – Minorities.
The former bonded labourer
Veeru Kohli escaped from her landlord and is now competing in the upcoming elections as an independent candidate from seat PS-50 in Hyderabad. Not surprisingly, one of the main points of her manifesto is to end modern day slavery. In this video, she talks about her plans if she is elected, what problems her community faces and the hurdles she has faced because of her religion.
The priest
Father Mario Rodriguez is the priest at St. Anthony's Church and is heavily involved in running a programme at St.Anthony's school for children who cannot afford education. Here, he discusses the problems his community faces, how they cope with the religious discrimination against them, how the government can help and shares what he is hoping for after the upcoming elections.