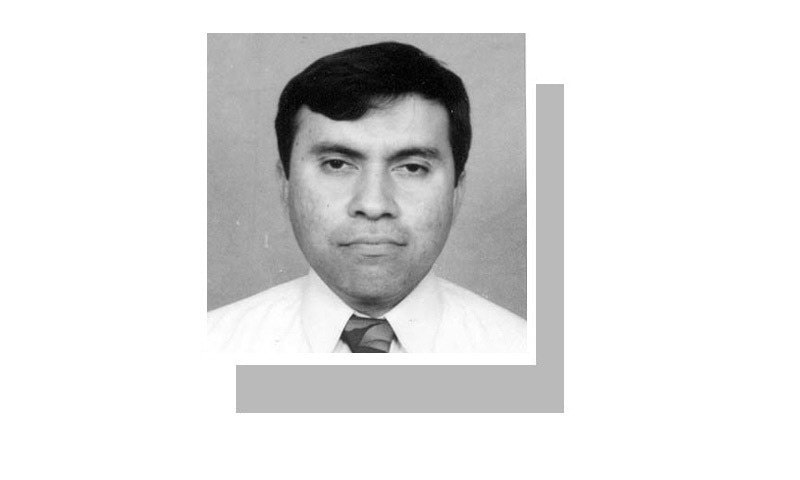 ON Oct 26, the Provincial Coordination and Implementation Committee deliberated on several matters. One issue was to revert certain nullahs in Karachi to their original widths as per the 'original master plan'. Perhaps the members were referring to neighbourhood scheme plans; there is no city or regional plan with valid, binding effect for Karachi now. The Karachi Strategic Development Plan 2020 is about to expire.
Many challenges have emerged. Even as the centre and Sindh quarrel, there is a federal initiative afoot to 'develop' Bundal and Buddo islands — prime ecological assets. A bus rapid transit system (BRT) is inching towards completion. (It is too early to gauge its future usefulness.) The Malir Expressway, the dualisation of the Karachi Northern Bypass, the preparation of a city master plan etc are all on the cards.
City nullahs are being surveyed for cleaning the silt/waste in them and evicting 'illegal' settlers along the banks. And a tram service is reportedly being proposed from Metropole Hotel to Merewether Tower. Several questions crop up: who ultimately decides city affairs? How is the plan to urbanise the islands justified? What logic is cited for projects costing billions and affecting thousands? Can a metropolis of Karachi's scale and complexity be run without an effective plan? Of course not.
Detailed planning safeguards against disruptive market forces, consumerism and the negative fallouts of globalisation. Market forces strike hard to ensure optimum conditions in which to expand their base and maximise investors' profits, engaging in all kinds of unscrupulous activities that offer lucrative returns. They collude with all types of stakeholders in any overt or covert set of operations that can bring in big profits. Be it real estate or trading, consulting services or contracting, brokerage or banking, health or education, the market mechanism is ruthless. Only the fittest can survive. The rest suffer.
Karachi doesn't have a proper plan to begin with.
Employment, environmental assets and enterprises are of little importance. Market forces do not care when evicting people from generations-old settlements if they can turn the site into a profitable venture. In a pandemic, the impact on the vulnerable segments is disastrous. A legal, valid plan, however, provides options and checks dubious ventures that benefit only a few. It also deters projects that lie outside its purview.
Currently, several questionable and exorbitant initiatives are underway, eg the Malir Expressway (Rs42bn) and BRT (Rs172bn). The relevance and benefits, design, cost estimates, execution procedures etc of these projects require detailed analyses. Normally, decisions on new projects are guided by city plans. Fund allocations, the process of awarding the project and the latter's monitoring are a few aspects that such plans address. Besides, since each plan is built around urban management mechanisms, such projects follow a smooth path.
A rational planning process is based on just, democratic and transparent procedures. Let us take the example of a problem-solving scheme for traffic re-routing. When a city's local government decides to work on such a scheme, it will develop a technically sound and socially viable proposal. Thereafter, it will present a blueprint and properly publicise the details of the scheme. People will be invited to review the scheme and cite their objections in writing. This process continues for some time.
The next stage will see the concerned authorities revise the proposal after addressing the objections. The proposal is floated back to the people for review and hearings are held before it is finalised. The entire process is transparent and there is no question of manipulation or underhand dealings.
Sadly, this has not been the case for Karachi, where planning processes and approaches have not yielded the desired results. The most worthwhile were the Karachi development plans of 1973-1985 and 1986-2000. They were never officially notified despite the fact that sizable funds and professionals' input had gone into their making. A notified plan prevents ad hoc decisions regarding urban development and commodification of collective land assets.
The provincial government must have a planning agency with its jurisdiction extending to the entire city and its adjoining areas. This agency may draw up its own working priorities some of which may include review of past planning exercises, analyses of urban needs, and synchronising of ongoing development projects and development of a city vision.
Suggestions pertinent to urban management can also be put forward by this agency to safeguard land, assets and investments belonging to the city and its inhabitants. An oversight forum comprising civil society members, professionals and business community should be on hand to review the plan and its progress.
The writer is chairman, Department of Architecture & Planning, NED University, Karachi.
Published in Dawn, October 29th, 2020