June 16, 2019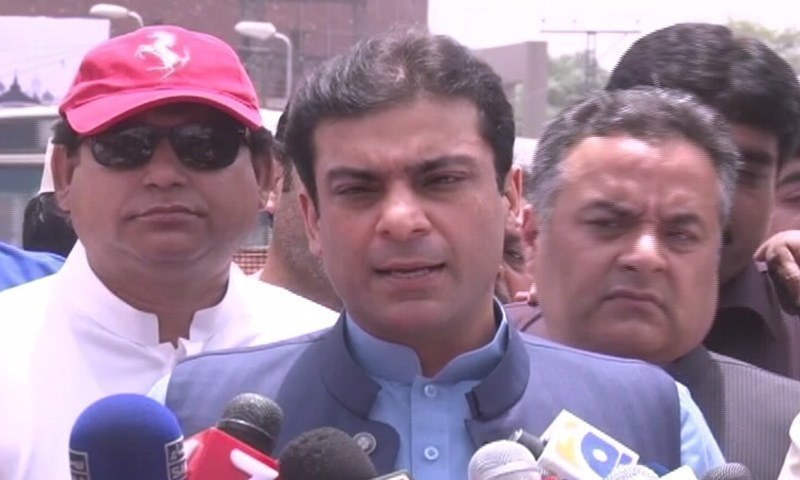 LAHORE: A duty judicial magistrate at district courts on Saturday refused to record confessional statement of an approver in a money laundering case against Leader of Opposition in Punjab Assembly Hamza Shahbaz as officials of the National Accountability Bureau (NAB) insisted to stay in the courtroom during the proceedings.
The NAB officials presented Mushtaq Chene, an alleged front man of Mr Hamza and his brother Salman, before Duty Magistrate Ahmad Waqas as relevant magistrate Amir Raza Betu was on leave.
A prosecutor told the magistrate that the suspect was presented before the National Accountability Bureau chairman in Islamabad, who allowed his application to become an approver in the case. He asked the magistrate to record confessional statement of the suspect under Section 164 of Code of Criminal Procedure (CrPC).
However, the magistrate refused to record the statement as the bureau's officials insisted to stay inside the courtroom during the proceedings. At this, the officials took the suspect back without recording of his statement.
The other day, an accountability court had granted transit remand of the suspect to the NAB for his appearance before the chairman.
The NAB alleged that the suspect used to transfer foreign remittances in the bank accounts of Mr Hamza and Mr Salman. It said the suspect transferred over Rs500 million to the duo through his five bank accounts.
In this case, Hamza is already in NAB custody, while Mr Salman was out of the country.
The bureau alleged that Mr Hamza maintained various accounts in different banks in which credit turnover of Rs500 million was observed during the years 2006 to 2017.
It claimed that Mr Hamza received fictitious foreign remittances of Rs181 million in one of his bank accounts, Rs2.11 billion in the accounts of his brother Salman, mother Nusrat, benamidars and employees of their companies.
Published in Dawn, June 16th, 2019