Q. There are some conocarpus trees behind my house in DHA Phase 1, Karachi and I would like to have them cut down and replace them with indigenous species at my own expense. I would also like to have a dead tree removed, and plant more indigenous species in the empty areas of land around my house. I understand that Clifton Cantonment Board will remove the dead tree on request but will they also remove the living Conocarpus and allow me to replant something else?
A. Removing a dead tree is, indeed, the responsibility of the concerned cantonment board — or so I understand — but I personally doubt if they will agree to removing living trees, even though these are the problematic Conocarpus. The correct course of action is for you to submit a written request directly to the department concerned, explaining your reason for wanting to replace the offending species. If the outcome is not to your satisfaction then perhaps making an appointment to discuss your request in person may help. The fact that you are fully prepared to pay for replacement saplings of indigenous species may help resolve the matter in your favour. Best of luck!
Q. I want to plant some indigenous species of trees outside the boundary wall of my home in Karachi. I like the barna as it attracts birds and butterflies. Where can I obtain barna saplings in Karachi please?
Take a pick from numerous indigenous tree species to make your neighbourhood green
A. Barna (Crataeva adansonii) used to be seen all over Karachi where it was a common avenue tree. Growing up to five metres tall, this spring flowering, indigenous tree does attract birds and butterflies in large numbers. It is heart-breaking that so many barna trees have been removed by the authorities over the recent years when, in fact, their multiplication would be of great benefit to all. Sadly, I am not personally aware of a source of barna saplings in Karachi — they are easily found in Rawalpindi/Islamabad. I suggest that you contact the Karachi Horticultural Society and see if they can advise you on this.
Please do not plant trees outside your boundary wall without first obtaining permission from local authorities as, depending on size, spread and depth of roots, the trees may interfere with underground services, overhead cables and with footpaths and roads, too.
Q. Which top five tree species do you recommend for Karachi? I want to plant local trees that benefit the birds, bees, etc., but I think I should avoid fruit trees because they may encourage rock throwing or other such problems.
A. Barna — if you can find it: please read above. Bombax malabaricum (silk cotton tree): its scarlet flowers are glorious in spring but many people consider it to be messy when the flowers fall, plus, seed pods burst to scatter the useful 'silk cotton' inside. Moringa pterygosperma (Drumstick tree/horseradish) tree of which all parts are edible/medicinal. Pithelocobium saman (rain tree) and Melia Azadiracta (neem/margosa) for their useful insecticidal benefits. I would also add Murraya koenigii (curry leaf) for is culinary uses.
Q. My family and I want to beautify our locality in Karachi by planting trees wherever there is space for them. Can we just go and do this or do we need to take permission from someone/somewhere?
A. Please obtain written permission from your local authorities first.
Q. We planted Gladiolus bulbs in Islamabad in November and are wond­e­ring if we need to do something to protect them from frost and from disease.
A. Gladioli need to be planted in well-draining soil in order to avoid water-logging which causes disease/rot issues. If you feel that frost may be an issue, mulch around the bulbs with bhoosa (chopped straw) but, frankly, this really isn't necessary.
Q. I reside in Gujranwala, Punjab, and want to grow more medicinal herbs. I am already growing winter thyme, rosemary and lavender. Which other medicinal herbs do you suggest for this locality?
A. Aloe vera, oregano, sage, basil, borage, tarragon, lemon grass, aniseed and bergamot can all be grown with the correct care and in their seasons.
Q. It was easy to find hyacinth bulbs in the market until about two years back. Why are they not being imported anymore?
A. The bulbs of Dutch hyacinths are st­ill being imported. Perhaps your local garden supply store is finding that they do not sell very well due to their increasingly high cost.
Q. Is the climate of Skardu and Ghanche district in Gilgit Baltistan suitable for olive cultivation? If so, please recommend the best soil conditions for them and provide full guidance about their cultivation and care.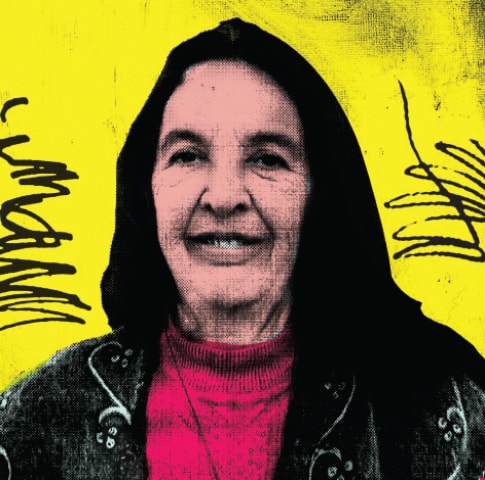 A. I would suspect that extremely cold winter temperatures mean that these two areas are not suitable for olives. Although, I believe that some fairly hardy varieties have been recently introduced in Pakistan. I recommend that you check with the Forest Institute in Peshawar for reliable advice.
Please continue sending your gardening queries to zahrahnasir@hotmail.com. Remember to include your location. The writer does not respond directly by email. Emails with attachments will not be opened. Commercial enquiries will be ignored.
Published in Dawn, EOS, January 13th, 2019
Download the new Dawn mobile app here: