PML-N president Shahbaz Sharif, while addressing a press conference in Lahore late on Wednesday, expressed strong reservations over the polling process, saying his party doesn't accept the preliminary results shared by the Election Commission of Pakistan.
"I am forced to say that we completely reject these results," he declared, alleging that there has been a "blatant violation of public's mandate".
He complained that Form-45 was not shared with the agents of PML-N in many constituencies.
According to the ECP website, the first Form 45 is the 'Result of the Count' showing the number of valid votes for each contesting candidate and ballot papers excluded from the count.
"There were long queues today despite the extremely hot weather. But when the polling ended, I saw a very scary situation," he said.
"By 7pm, when results started to pour in, no result was announced from constituencies in Lahore. We received complaints from across the country that polling agents were not given Form-45 and were being expelled from the polling stations," he alleged.
"I am calling a CEC session immediately and we will announce a new plan of action as soon as possible. We are contacting other political parties having similar complaints. We will provide a proper plan of action after we consult with them," the PML-N president said.
Shahbaz showed some copies of what he said were Form-45 received from polling stations in constituencies of Khawaja Asif, Tehmina Daultana and other PML-N leaders, alleging that they were incomplete.
"Awais Leghari also complained that polling agents were being thrown out," he added.
The PML-N president said they believed in democracy and "would have accepted people's mandate, whatever it would have been". But he complained that the "public mandate is being disrespected which is intolerable".
Shahbaz termed it the dirtiest election in the history of Pakistan. "The first step was pre-poll rigging, then the polling was slowed down and no extension was given. And when the time for counting arrived, our polling agents were thrown out."
Earlier, PML-N's Marriyum Aurangzeb and Mussadiq Malik both alleged that the party's polling agents had been forced out of polling stations in various constituencies where counting is underway.
"We have serious reservations ... The counting process has been carried out behind closed doors and our polling agents have been taken out," Aurangzeb alleged, adding that changes are also being made to Form-45.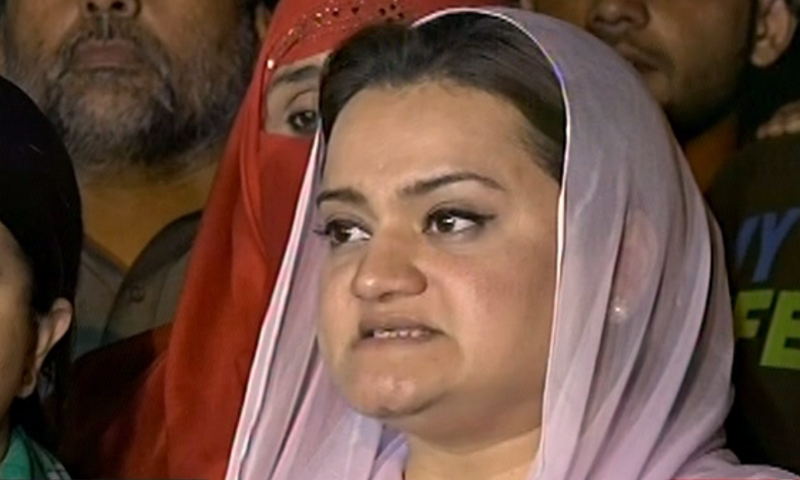 "Results of both the (provincial and national) assemblies have been withheld, we want an answer for that. What change are they going to bring behind closed doors?" she questioned.
Mussadiq Malik alleged that the "security apparatus has taken over the polling stations".
He claimed that election results have been withheld in the following constituencies:
Dera Ghazi khan, especially for Awais Laghari.
NA-133 (Pervez Malik) — particularly in UC 234.
Only 12 Form-45 have been released in Ayaz Sadiq's constituency having 262 polling stations. All others have been withheld.
Most of the Islamabad results have been withheld.
Atif Mazari's constituency results have been withheld in Rojhan.
Polling agents have been kicked out of nearly 90 per cent of the polling stations in the constituency of Rana Sanaullah, Faisalabad.
Khurram Dastagir khan was leading the elections but then results from two-third of the constituencies have been withheld.
ECP denies allegations
In response, ECP Secretary Babar Yaqoob Fateh said that all polling agents had been providing Form-45 to polling agents. The form contains the final vote tally at each polling station.
Yaqoob asked all parties to approach the commission with specific complaints against ROs as well as the polling stations where irregularities had allegedly occurring.
He said that the only information he had received so far was that polling agents whose parties "were not performing well" were leaving the stations without taking the forms, and then saying they hadn't received them.
He said that in case any proof is brought forward, action would be taken against all individuals found involved.
The provincial election commissioner in Punjab also categorically denied the allegations levelled by the PML-N.
"Political leaders should refrain from levelling such baseless allegations without having any substantial proof," the ECP official said.
Explaining the process, the election commissioner clarified that only one polling agent of every party is allowed inside the polling station at the time of counting of votes.