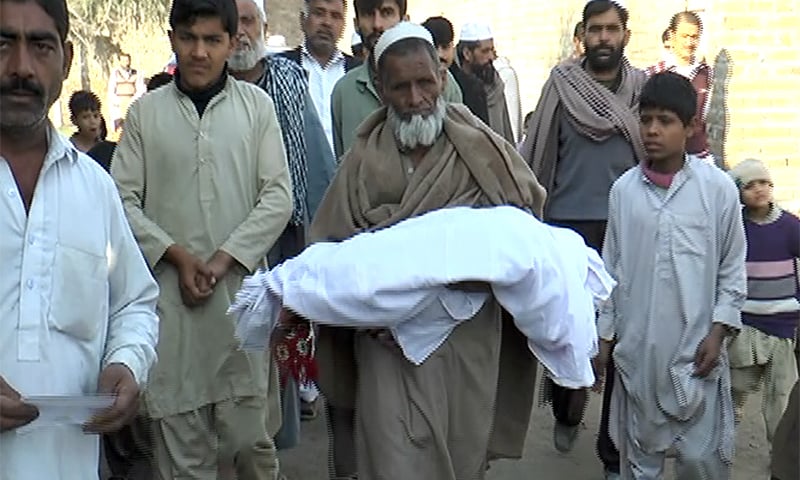 PESHAWAR: An eight-month-old child was bitten to death by a rat in Hassan Garhi area of Peshawar on Thursday.
According to Qari Khalid, a rat bit his son Huzaifa's face and nose while all were asleep.
"When I woke up I saw a big rat run from the room," he said, adding that he found his only son lying in a pool of blood.
"The rat killed my son," the grieving father said.
He said that they were shocked to see the child bleeding profusely and rushed Huzaifa to a nearby hospital where he was pronounced dead on arrival by doctors.
Khalid, who works as a daily wager, said his son was sleeping right next to him, and he was so tired after his day of work that he did not notice the rat during the night.
Local resident Malik told DawnNews that after the 2010 flood the area has been facing a serious rat infestation.
So far five children have died after being bitten by rats.
Read: Worse than a rat that smells
"They are very big rats that aren't afraid of larger animals like cats or dogs," he further said, adding that the area residents were worried to leave children alone, even at home.
Malik said that repeated requests to health and local government officials to take notice of the issue have been unsuccessful.
Also read: The menace of farm rats