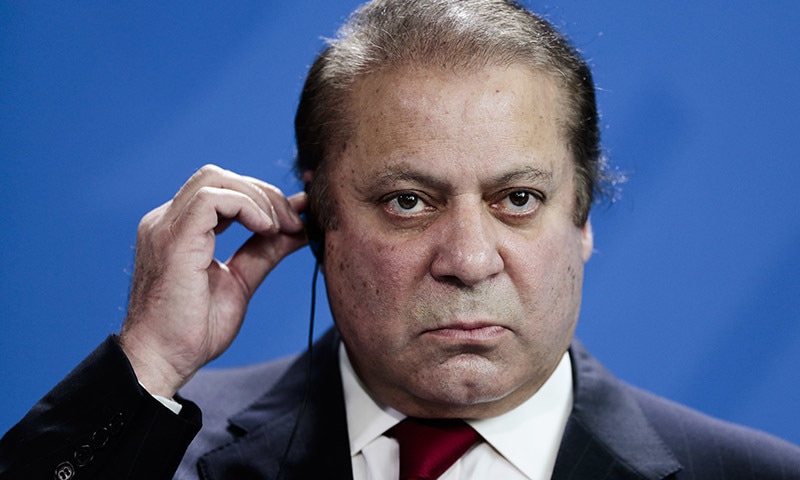 ISLAMABAD: Indian Prime Minister Narendra Modi on Friday telephoned Pakistani counter Nawaz Sharif among other leaders of South Asian Association of Regional Cooperation (Saarc) countries and wished them luck for the cricket World Cup which kicks off on Feb 14.
"[Five] Saarc nations are playing [and] are excited about the World Cup. [I] am sure [World Cup] will celebrate sportsman spirit [and] will be a treat for sports lovers," Modi tweeted.
The Indian prime minister was optimistic that five Saarc countries were participating in the cricket's biggest tournament. He hoped for the teams to play with passion.
"Cricket connects people in our region [and] promotes goodwill. Hope players from Saarc region play with passion [and] bring laurels to the region," Modi said.
The Indian premier also tweeted that newly appointed Foreign Secretary would soon visit Saarc countries to strengthen the country's ties with other member countries.
Earlier in a series of tweets, Modi had individually wished good luck to members of India's World Cup squad.
Radio Pakistan reported that bilateral relations and matters of mutual interests were discussed during the telephone conversation betyween Sharif and Modi. The report further said that Prime Minister Sharif told his Indian counterpart that Pakistan wants resolution of all outstanding disputes with India through dialogue.
Nawaz Sharif was further quoted in the report as saying that dialogue between Pakistan and India is imperative for peace and stability in the region, adding that Pakistan desires friendly relations with all its neighbors.
Pakistan's Foreign Office spokesperson, Riffat Masood, talking to Dawn termed the telephone call from Modi to Sharif as an important development and hoped something positive would come out of this.