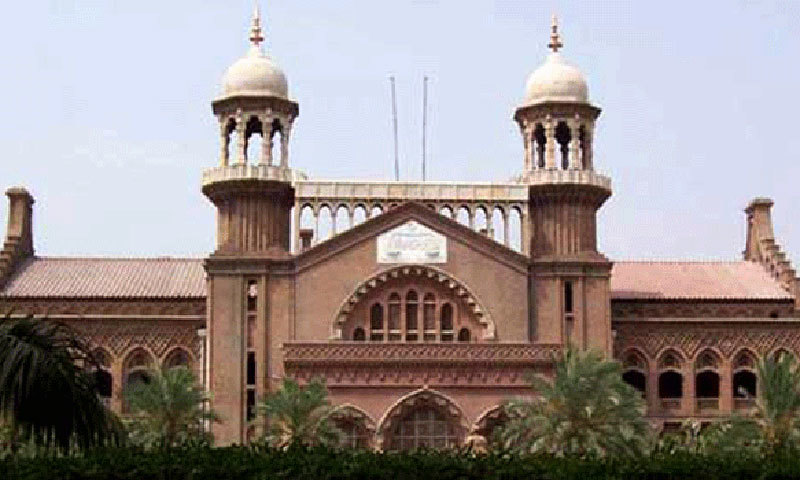 LAHORE: The Lahore High Court (LHC) on Thursday upheld the death sentence of a Christian woman convicted of blasphemy four years ago, as her lawyers vowed to appeal.
Asia Bibi, a mother of five, has been on death row since November 2010 after she was found guilty of making derogatory remarks about the Holy Prophet Mohammed (peace be upon him) during an argument with a Muslim woman.
"A two-judge bench of the Lahore High Court dismissed the appeal of Asia Bibi but we will file an appeal in the Supreme Court of Pakistan," her lawyer Shakir Chaudhry told AFP.
Blasphemy is an extremely sensitive issue in Pakistan where 97 per cent of the population is Muslim and unproven claims regularly lead to mob violence.
Two high-profile politicians – then Punjab governor Salmaan Taseer and minorities minister Shahbaz Bhatti – were murdered in 2011 after calling for reforms to the blasphemy law and describing Bibi's trial as flawed.
The blasphemy allegations against Bibi date back to June 2009.
She was working in a field when she was asked to fetch water. Muslim women labourers objected, saying that as a non-Muslim she was unfit to touch the water bowl.
A few days later the women went to a local cleric and put forward the blasphemy allegations.
Over a dozen religious clerics — including Qari Saleem who brought forward the initial complaint against Bibi — were present at the court Thursday.
"We will soon distribute sweets among our Muslim brothers for today's verdict, it's a victory of Islam," Saleem told AFP outside the courtroom as the clerics congratulated each other and chanted religious slogans.
Pakistan's tough blasphemy laws have attracted criticism from rights groups, who say they are frequently misused to settle personal scores.
Lawyers who defend people accused of blasphemy — and judges seen as lenient — also risk being accused of the crime themselves and regularly face intimidation.
Last month a prison guard at the notorious Adiala jail in Rawalpindi shot and wounded a 70-year-old Scottish man with a history of mental illness who is on death row for blasphemy.
The jail also houses Mumtaz Qadri, the former bodyguard of governor Taseer who gunned him down in an Islamabad market place. He was given a death sentence but heralded by some as a hero for killing Taseer.
Blasphemy carries the death penalty, though Pakistan has had a de facto moratorium on civilian hangings since 2008. Only one person has been executed since then, a soldier convicted by a court martial and hanged in November 2012.