Keya Morgan was taken in custody on account of embezzlement, fraud and false imprisonment of an elder adult
You need to try these recipes for a nutritious and satisfying iftar
Kami Sid was accused of rape and intimidation by several people on social media a few days ago.

BJP's strategy has been to break down caste allegiances and convert the members of all castes into Hindus and Muslims.
Social protection has to move away from schemes for formal workers towards accommodating more dynamic work patterns.
As women's experiences change, so does their outlook on tradition.
Modi says India's minorities have been used and abused by politicians, it is time to win their trust.
UNAMA says it interviewed 13 detainees from a group of 53 recently rescued from the Taliban.
The Pentagon notes that Afghanistan's trade deficit increased to 35.9 per cent of GDP in 2018.

The HIV/ AIDS outbreak in Sindh, primarily among children, has rightly sent shockwaves across the country.
Early marriages are a vicious cycle of poor health, lack of education, poverty and, often, violence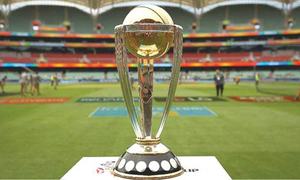 The Cricket World Cup 2019 has all the ingredients to become a record-breaking tournament in more ways than one

Come Eidul Fitr and a massive last-minute hunt is launched for the perfect jorra replete with lace, beaded borders and
John Wick: Chapter 3 — Parabellum breaks the rules of film franchises by being the best installment yet
In the recently held Asian Civilisations Dialogue in Beijing, Bollywood A-lister Aamir Khan met with a few members of