No cases of the virus inside Pakistan, says Dr Zafar Mirza.
Looking after the railways carries enormous responsibility, given the millions of people who travel on it.
DURING the height of the Cold War, a Khmer Rouge general responsible for the death of an estimated two million...
IT is a fact that for the criminal justice system to deliver, a strong witness protection programme is needed. This...

I know it's a story but I can't see women characterised in such a negative light, she said.
She'll be teaming up with returning cast members, Reeves, Jada Pinkett Smit, Carrie-Ann Moss and Lambert Wilson.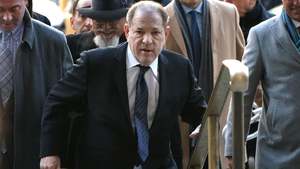 Tarale Wulff and Dawn Dunning will describe their encounters with the media mogul at his trial.

Women face greater risks from rape and domestic abuse than from malaria, cancer, war and traffic accidents collectively.
Faiz Ahmed Faiz is revered and reviled in equal parts in the Indo-Pak subcontinent.
As NAB's powers are restricted, it is important that institutional capacities of FBR and other tax agencies be enhanced.
Hamas accuses Trump of talking "nonsense" about Jerusalem.
Modi's comments follow last year's incident when an Indian fighter jet was shot down by Islamabad.
Chartered planes carrying evacuees home to Japan and the United States left Wuhan early on Wednesday.

'I told my daughter that she did not grow inside mummy's tummy but she grows in her heart'
The people of Thar revere the Karoonjhar range as sacred and culturally important. But it is under threat from...
The Video Assistant Referee may be a necessity in a soccer game, but the system can do with some improvement...

A decade into her career, actress Mehwish Hayat is older, wiser and arguably the most successful actress of her
Spike Lee will be the first black president of the Cannes Film Festival jury
This can only be called a sorry state of affairs. On January 17, Sarmad Khoosat, director of Zindagi Tamasha — which is