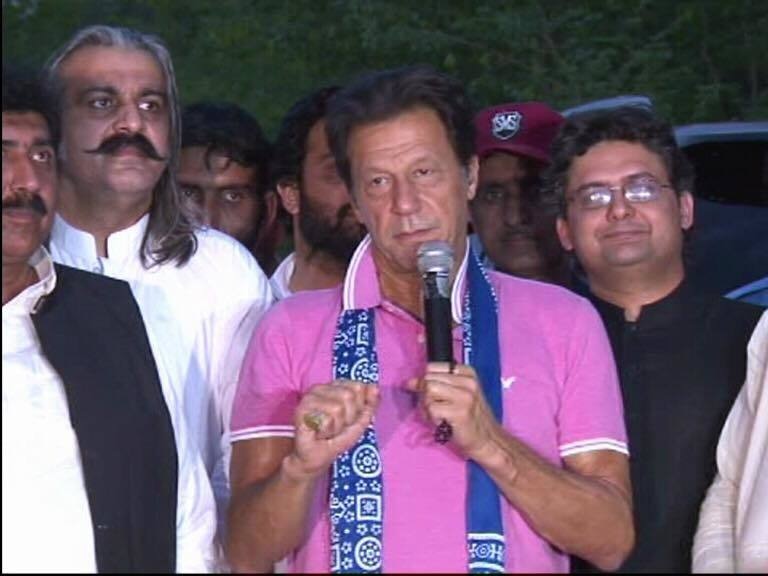 A large number of disgruntled Pakistan Tehreek-i-Insaf (PTI) workers who had been protesting outside Imran Khan's Banigala residence have decided to end their sit-in after assurances from their party chief to review the award of tickets for next month's election.
One of the main issues for the workers from a number of constituencies in Punjab and KP had been the PTI leadership's decision to award tickets to people who have joined the party recently, after leaving the PPP and PML-N.
But Khan once again came out of his residence to placate the protesters, telling them he would review the violations of merit in the award of party tickets, if any, and issue a revised list. And this time, the assurance worked.
"We are fighting this election to win... we will bring change once we win," Khan told the party workers.
The party's leader from Multan, Ahmed Hassan Dehr, and his supporters announced they would end the days-long sit-in as Khan had satisfied them with his promise.