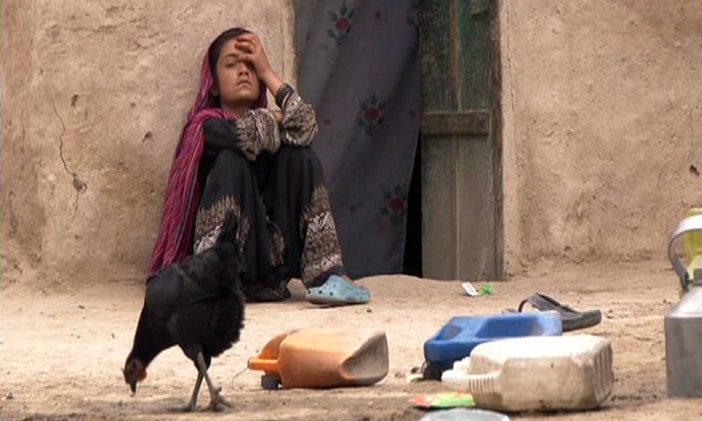 The world, as I had known it, ended for me then and there when I saw the blood-stained clothes of my innocent kids, narrated Abdul Hadi with tears in his eyes, the ill-fated father of the two kids who lost their lives when Afghan forces attacked their village in Chaman on Friday.
Eight-year-old Nazia and nine-year-old Fareedullah were playing when a mortar shell hit their mud-walled house in Killi Ghazni, located almost two kilometres from Pak-Afghan border.
"I was in Chaman bazar when my mobile phone rang. I was told that a mortar shell hit my house," Hadi said while describing the horrific scenes, his family had gone through.
"The mortar shell fired by Afghan border force also injured my other son and three nephews," said Hadi as he burst into tears while narrating his ordeal.
The mortar shell also damaged his mud-walled house located near the Afghan border. The four injured children were rushed to Quetta for medical treatment. The doctors described the condition of the kids, aged between seven to ten years, as out of danger.
"When I reached home, the injured kids were being shifted to the hospital," he recalled the movement as his voice cracks as result of sheer agony he was facing.
Abdul Hadi, 48, drives a rickshaw, commonly known as a Zarang, on rent in Chaman and his family is living in extremely poor conditions.
Poverty reflected from the quality of clothes worn by the injured kids and the condition of the poorly constructed mud-walled house.
"I want peace and no further bloodshed," he cried while concluding the tale of his ordeal.
At least nine people were killed and over 40 others injured as Afghan border forces opened fire on security personnel guarding a census team in Balochistan's Chaman area on Friday.
Chaman Civil Hospital's medical superintendent Dr Akhtar had said that five children and three women were among those killed.
"Since April 30, Afghan Border Police had been creating hurdles in [the] conduct of census in divided villages of Killi Luqman and Killi Jahangir in Chaman area, on Pakistani side of the border," the military's media wing had said.