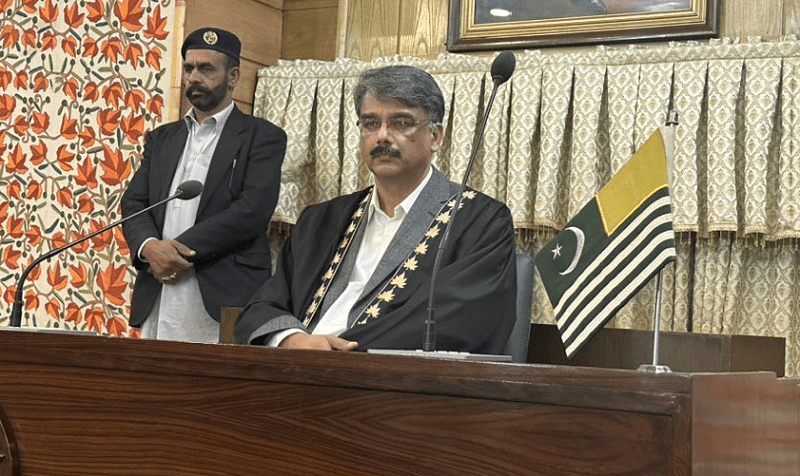 MUZAFFARABAD: In a dramatic move, the AJK Legislative Assembly elected its Speaker Chaudhry Anwarul Haq as the next prime minister in the small hours of Thursday, apparently ending a weeklong deadlock in the wake of the disqualification of ex-PM Sardar Tanveer Ilyas.
Since no one submitted nomination papers against him, Mr Haq got the trust of all 48 members present in the house, including 29 from the ruling PTI as well as opposition members from the PPP and PML-N.
Ever since the disqualification of Mr Ilyas, Mr Haq remained with the PTI "to ensure its return to power in the face of manoeuvres by the combined opposition" which wanted to clinch power with the help of another small group of PTI deserters, under the influence of President Barrister Sultan Mahmood.
Mr Haq was among the three lawmakers who PTI chief Imran Khan had shortlisted and asked the parliamentary party to build consensus on one name to become AJK premier.
However, in a surprise development on Wednesday night his name emerged as a joint candidate of the combined opposition and a 12-member PTI 'forward bloc'.
In a statement, PTI regional president Ilyas said the party had not named anyone as its candidate for the post.
"Today, I have come to know about the machinations of Mr Haq. On the one hand he was assuring PTI leadership of his efforts to save the party, on the other he was striking a deal with the establishment," he said.
Published in Dawn, April 20th, 2023