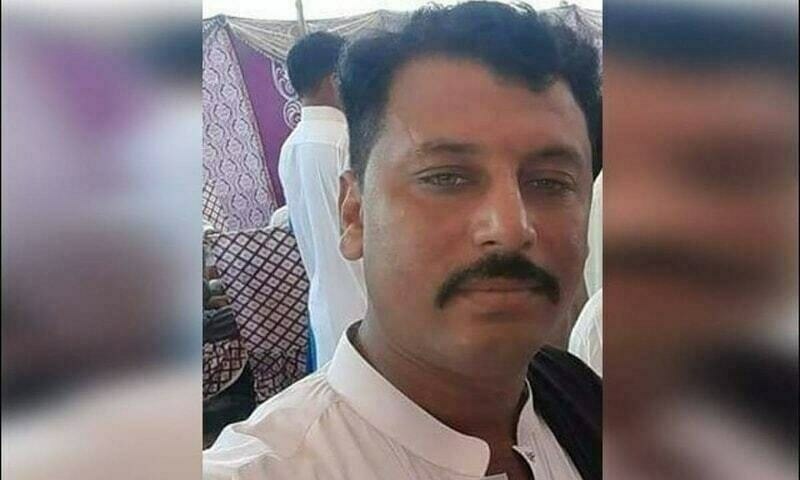 KARACHI: A judicial magistrate reserved on Saturday its order on a final investigation report submitted by the state prosecutor in the Nazim Jokhio murder case against 22 suspects, including two sitting lawmakers of the Pakistan Peoples Party (PPP).
Victim's brother Afzal Jokhio had nominated PPP MPA Jam Awais, his elder brother MNA Jam Abdul Karim, their servants and guards in the murder case of 27-year-old Nazim Jokhio, who earned the ire of influential for stopping their foreign guests from hunting houbara bustard.
On Saturday, the matter came up before Judicial Magistrate (Malir) Altaf Hussain for submission of the final investigation report by the investigating officer (IO) Inspector Siraj Lashari, but neither the IO not and the state prosecutor appear in court.
Advocate Mazhar Junejo for the complainant alleged that the IO was employing delaying tactics to the benefit of the suspects.
He added that the prosecution had failed to submit the final investigation report despite time was allowed to it by the court.
Taking notice of such an attitude, the judge summoned the IO and the prosecutor to apprise the court about the progress made in the investigation of the case.
Later, the prosecutor appeared in court and filed a six-page investigation report.
After going through the contents of the investigation report, the judge reserved his verdict for Jan 13.
On Dec 21, the IO had filed an interim investigation report, charge-sheeting around 22 suspects in the case, but interestingly he did not assign their role in the commissioning of the alleged offence.
The IO had charge-sheeted MNA Jam Karim, his two foreign guests, Niaz Salar, Ahmed Shoro, Atta Muhammad and Zahim and five unknown guards showing them all as absconders. He also charge-sheeted six held suspects, including MPA Awais, his employees Mehar Ali, Haider Ali, Muhammad Meraj, Jamal Wahid and Abdul Razzaq.
In the report, the IO had said the two lawmakers, victim's relatives and other witnesses recorded their statements under Section 161 of the criminal procedure code.
He said he inspected the place where the victim had allegedly quarrelled with the lawmakers' foreign guests and uploaded a video on Facebook that went viral on social media.
He said he also inspected the MPA's farmhouse and recovered a stab and a wooden sheet stained with the victim's blood, who was allegedly tortured to death during captivity.
The suspects had burnt the victim's clothes and cell phone and threw them in a well, but the same were recovered and sent to a laboratory for a forensic analysis, he said, adding that the final reports of post-mortem, forensic analysis of DVR, victim's mobile phone and a USB drive were still awaited.
A case was registered under Sections 365 (kidnapping), 302 (premeditated murder) and 34 (common intention) of the Pakistan Penal Code at the Memon Goth police station.
Published in Dawn, January 9th, 2022