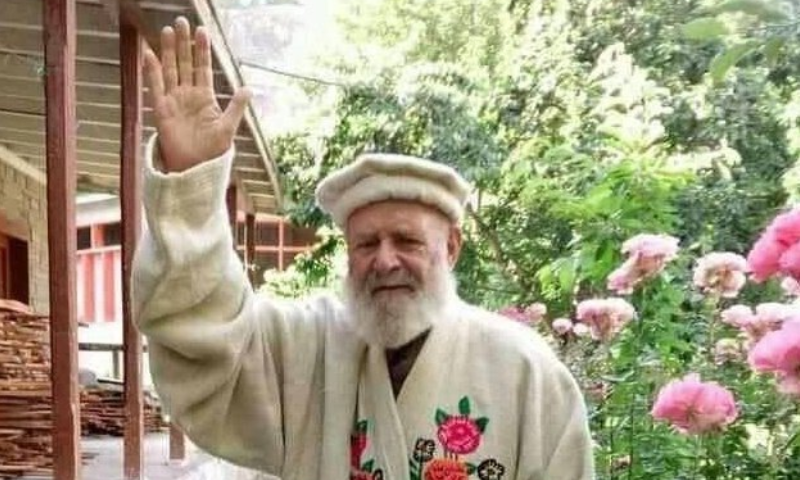 GILGIT: Prominent scholar and veteran politician Syed Yahya Shah passed away on Sunday. He was 93.
He left behind five daughters, a son and a widow to mourn his death.
His funeral prayers were held in Markazi Jamia Masjid Gilgit that were attended by a large number of people including Opposition Leader in BG Assembly Advocate Amjad Hussain and former lawmakers Deedar Ali and Javed Hussain besides people from different walks of life.
He was laid to rest in his native village Minapin in Nagar district.
Born in Minapin, he got education in Nomal, Gilgit, Astore and Azad Jammu and Kashmir. He also studied at Edwardes College Peshawar.
Syed Yahya Shah was elected member of the then Northern Areas Council from Nagar in 1979.
He was a leader of Liberation Movement and struggled against the local ruler as he was demanding internal autonomy for the region.
He was among the 24 people sentenced to life imprisonment for revolting against the Raja.
Former prime minister Zulfiqar Ali Bhutto abolished the Raj system and released the prisoners in 1972.
Yahya Shah was one of the founding members of Pakistan Peoples Party in Gilgit-Baltistan. He also authored a number of books including 'Burushaal Ke Qabail, 'Touzeehul Wasail, 'Burushaal' and Gilgit-Baltistan Ki Namwar Khawateen.
Syed Yahya, also known as Agha Yahya, was a pioneer of biodiversity conservation in Gilgit-Baltistan. He mobilised local people and introduced an alternative community-managed conservation programme in Nagar that was later adopted by other communities of Gilgit-Baltistan.
He also introduced trophy hunting in Bar valley of Nagar.
Published in Dawn, April 12th, 2021