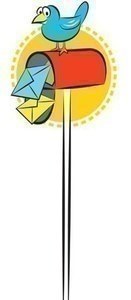 What makes a happy life
"What makes a happy life" by Mahnoor Sohail (YW, September 8, 2018) was a very interesting topic.
The article nicely described all the points which are necessary to live a happy life.
The most important point which I liked the most was that the happiness is not a kind of emotion that can be achieved by having material things.
It's truly a state of mind which one can achieve through small and simple things, like helping someone in need. So, we have to learn not to associate happiness with money and material things.
Kousar,
Thul, Jacobabad
There is a friend in your teacher
This is apropos to the article "There is a friend in your teacher" by Muhammad Omar Iftikhar (YW, September 8, 2018).
I had the experience of teaching in a private school. I had gotten a positive response from my students.
They respected me and I became their friend. There is no denying the fact that teachers are likely to be friends, but I feel that the teacher should be strict in his/her subject but not strict in the wrong way with students' work.
Many teachers are mentors and some are only subject-oriented.
I request all teachers to not make their students suffer from inferiority complex; let them be creative and innovative so that they can brighten their life.
Our society ought to respect teachers, because, according to a wise person's saying, "Teachers build nations."
Shams Ul Haque Channa,
Larkana
Patience is a virtue
This is with reference to the article "Patience is a virtue" written by Areesha Shafqat (YW, September 8).
It is a well-written article that explained that it doesn't matter if you are struggling for something, but it didn't happen as you wanted, don't give up.
It happens in everyone's life because life is all about ups and downs.
When you struggle, Allah rewards you more because He is the most Merciful.
Salar Hussain Junejo,
Sukkur
Published in Dawn, Young World, October 6th, 2018